"You don't need to be pretty, perfect or compliant to be loved."
That is the message photographer Kate T. Parker wanted to use to empower her girls when she started taking their pictures three years ago. You won't see any dolls or pink tutus in this heartwarming, energetic series that beautifully showcases what it means to be a girl now. Parker, a photographer based in Atlanta, Ga., turned her lens on her daughters as a way to encourage them to escape the stereotypes imposed on young girls and celebrate their strengths and interests. Parker's message to her daughters, aged 5 and 8, is "be strong, be yourself, be honest and celebrate who you are."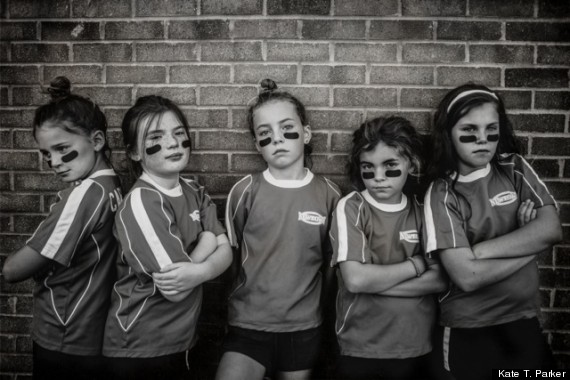 Parker believes we should encourage every girl to "be an athlete, be loud, be a leader." She said, "I was never made to feel like I needed to be "girly" to be loved or accepted, and I wanted to impart that empowering feeling to my girls by encouraging strength, confidence, kindness as well as toughness." Parker says this sentiment bled over into her photography as an antidote to what we often see, which is stereotypically beautiful girls "photo-shopped to perfection." Parker says, "I wanted to show the beauty, uniqueness and strength of my girls and their friends as they truly are: messy hair, dirty faces, angry, joyous -- whatever it was, I wanted to capture it."
As a former collegiate athlete, Parker is passionate about encouraging females to "be themselves and own their power," and she hopes that by showing, through photography, what powerful, unique individuals her daughters are, it will inspire others to do the same. Parker believes "it is important for girls to know their strength and know their voice." GLAM4GOOD could not agree more.
Check out Parker's tips on how you can take great pictures of your kids, too:
1. Look For The Light: Light is huge! The magic hour (the hour before the sun goes down) is the most flattering and beautiful light. Take your kids out about half an hour before the sun sets. Place them directly in front of the sun facing you, which is called "backlighting," and snap your pictures then.
2. Don't Say Cheese: You want real smiles and real interactions between the people in your images. Tell them not to look at you, but rather to look at one another and to tickle each other, or tell everyone to look at so and so's nose! Most kids will laugh at that and you want to take their picture when genuine laughter happens.
3. Document What They Love: Take pictures of your children with the things (stuffed animals, toys, blankets, clothing, etc.) that they love. Find a blank wall in your home to use as a backdrop. The blank wall makes the eye go to the most important thing in an image: your children. Set your kids up with their favorite things once a year and snap away.
4. Get In Close: Shoot a close up portrait of your children every year or every time something major changes. Did someone get glasses? Shoot it. Lost a tooth? Braces? New haircut? Black eye? Baseball hat from the new team? Click, click. Click, click. If you stay close in and shoot only the face, it makes for a stronger image.
GLAM4GOOD loves how Parker empowers her girls through her passion for photography, and we think you will, too. Take a look at some of her beautiful photographs below!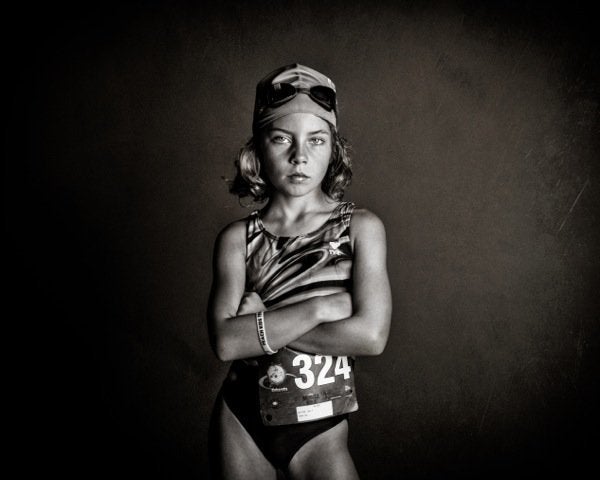 Strong Is The New Pretty
Related