The hit show centers around the lives of four best friends in the fictional East Coast town of Rosewood. The young women are tormented by the murder of their close friend Alison and a group of anonymous stalkers who call themselves "A." Graham Kolbeins, a self-described "big fan" of "Pretty Little Liars," created a mashup that explores the show's relationship with food on the blog Future Shipwreck -- and, spoiler alert, it's not a great one.
The video, titled "Food Horror," splices together every scene from the first three seasons in which food is treated as an object of disgust or terror. These instances are separate from the more explicit food-issue-based storyline from Season 1 in which one of the main characters, Hannah, is revealed to have formerly struggled with bulimia. Kolbeins writes:
In "Food Horror," I set out to examine the many moments in "Pretty Little Liars'" first three seasons that stigmatize food, whether it's presented with a feeling of unease, danger, or overt rejection. Aside from the 16 minutes of "food horror" I've compiled above, there are a countless dining scenes where food is conspicuously absent -- often supplanted by the girls' favorite diuretic, coffee. Sometimes they simply sit in front of a plate of prop salad and ignore it.
...
It's important to consider cultural messaging about health, body image and beauty embedded within entertainment targeting young girls. In 2012, Internet outrage lead social networks like Tumblr and Pinterest to adopt policies censoring individuals with eating disorders from sharing "thinspiration" tips. Silencing these organic online communities is an easy way to feel like we're addressing eating disorders, but it does nothing to fix the systemic problems that allow body shame to permeate for-profit entertainment products aimed at women.
As Jezebel's Dodai Stewart pointed out, the video is pretty entertaining to watch, but the real problem with "Pretty Little Liars'" wonky treatment of food is the subtle messages it might be sending to the show's largely teen audience.
This doesn't mean we should all stop watching "Pretty Little Liars" -- after all, it makes a great weeknight guilty pleasure -- but it is a reminder that TV shows and movies aimed at teenage girls need to do better when it comes to presenting characters' relationships with food. Unfortunately we live in a society that often equates' women's value with their looks, and specifically their weight. Teenagers don't need to be told to be ashamed of eating during their Tuesday night TV time.
Before You Go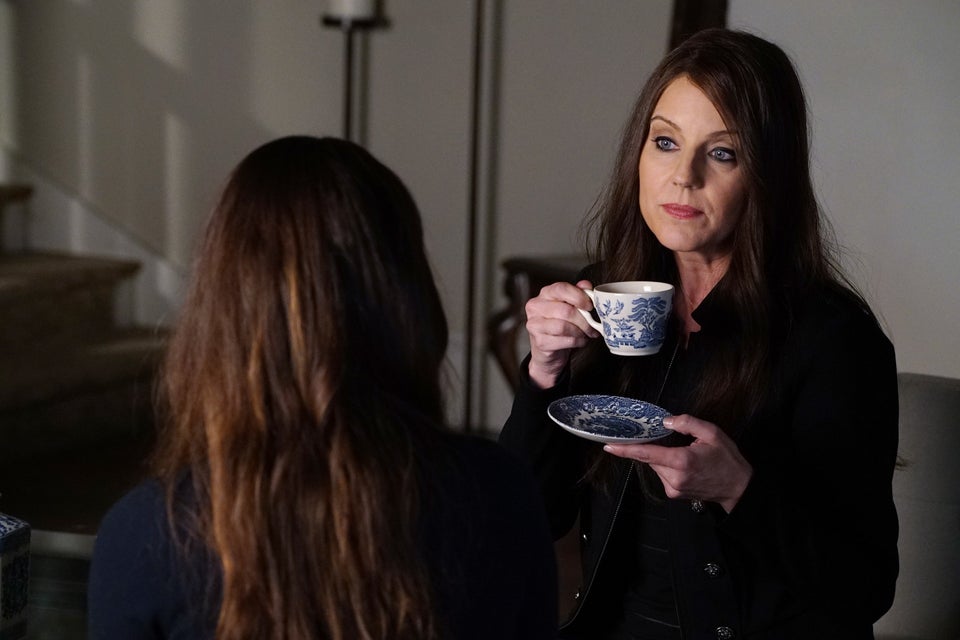 "Pretty Little Liars"
Popular in the Community