"I remember not being able to swallow," she wrote. "Not being able to eat. Not being able to cry. Not being able to breathe. Just not being 'able.'"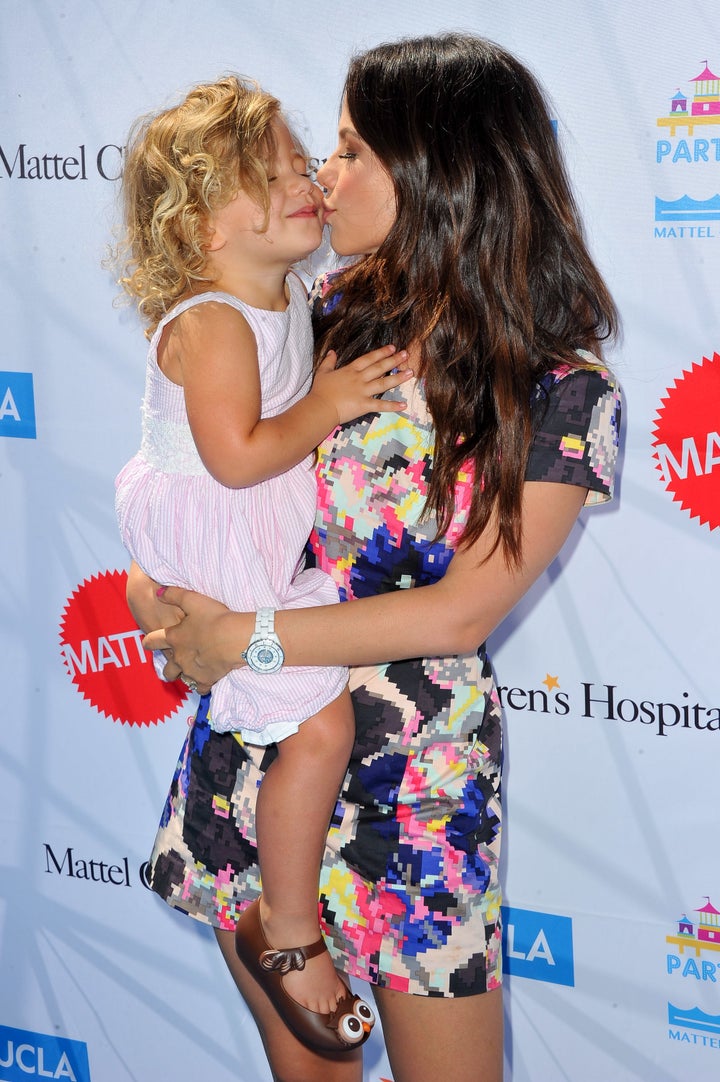 For six months, Sursok credited her feelings to hormones, sleep deprivation and the life changes she made after becoming a mom. She felt as though she couldn't ask for help because she feared her words would be "misconstrued" and turned into clickbait. She also didn't want to be seen as weak.
"Asking for help, especially in regards to motherhood, is often seen as self-trivialization and weakness, so on goes the perpetual cycle of fear, loneliness and guilt," she wrote.
After Sursok told her mom how she was feeling, she visited a doctor and was diagnosed with postpartum anxiety, or as she put it, "was officially branded by two words."
Sursok wrote that when she arrived home she had a panic attack.
"My breathing labored and I almost passed out," she wrote. "I hysterically threw the medication in the bin (which I'm now sure would have helped me greatly) and never did end up taking them. Ironically, I wondered, if I didn't help myself, was I more of a failure?"
The actress and girls' clothing designer feels more like herself after three years of healing. Her daughter is 3-and-a-half now, and Sursok's "great days far outweigh the panic."
"Through meditation, yoga, therapy, mindfulness, prayer, nutrition and reading and connecting with others who had been through the same experience, I somehow slowly, inch by inch, rebuilt myself," she wrote of what helped her.
In an Instagram post announcing that her essay had been published, Sursok wrote that postpartum anxiety hit her "like a ton of bricks." To help other moms who might be experiencing similar feelings, Sursok encouraged mothers to talk more about their emotions and "break the stigma."
Though this is the first time Sursok has elaborated on her experience with postpartum anxiety, she has been open about her family and the ups and downs on her motherhood journey. In an Instagram post from January, she showed just how much she loves her daughter.
"She makes me present and enjoy every wild, wacky and magical moment," she wrote.