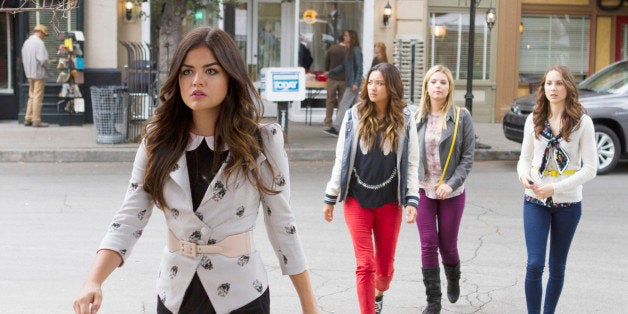 The most-tweeted about TV episode ever had nothing to do with a Red Wedding, but red coats were involved because it was an episode of ABC Family's "Pretty Little Liars."
According to ABC Family by way of SocialGuide, the "Pretty Little Liars" summer finale was the No. 1 "most tweeted" series episode in TV history. The telecast -- which made some shocking revelations about A -- had nearly 1.9 million tweets by 637,000 contributors, ABC Family said in a press release. The finale episode generated 70,000 tweets per minute during the show's final seconds.
The "Pretty Little Liars" summer finale featured a big reveal (SPOILER WARNING): Ezra (Ian Harding) is "A."
"ABC Family's 'Pretty Little Liars' is a 'pretty' big social media juggernaut. During the summer finale last night, we saw 38 unique topics trend in the US and worldwide, with 'Ezra Is A' still trending nearly 12 hours later. 'Pretty Little Liars' kept the conversation going, and fans engaged throughout the hour-long episode. We also saw immediate traction for 'Ravenswood', the 'PLL' spin-off series that was promoted during the episode, setting it up as a future social media powerhouse of its own," Jenn Deering Davis, co-founder of Union Metrics, said in a statement.
Harding said his Twitter replies were mainly positive. "Most people were like, 'Oh my God, you broke my heart, but I need to keep watching!' I was like, 'Sorry?' There's only so much I can do with me not writing the series. … The reactions were intense; I saw a few videos that I thought were hysterical," he told HollywoodLife.
For fans holding out hope that it was all a fake-out, well, don't hold your breath. "I assure you that there is something going on here with Ezra," "Pretty Little Liars" executive producer Oliver Goldstick told TVLine. "There is something very real going on here. I can't give you too much information, but I can tell you it plays out quite beautifully in Season 4B. And Aria's in danger -- well, they all are, but Aria in particular."
"Pretty Little Liars" returns with a Halloween episode, "Grave New World," in October. Read the official description below and check out some Twitter stats from the "Pretty Little Liars" summer finale in the infographic below.
In the special Halloween episode of "Pretty Little Liars," entitled "Grave New World," airing Tuesday, October 22nd (8:00 – 9:00 PM ET/PT), Aria, Emily, Hanna and Spencer crash the Ravenswood Founders Day Celebration after finding a clue in "A's" new lair that Ali may indeed be alive. Dressed in their finest Edwardian wear, the ladies hit the creepy cemetery party to find Ali before "A" can. But if Ali is truly alive, could the PLLs be leading "A" straight to their friend without knowing it? With Ezra lurking in the shadows, "A" may be closer than the girls realize.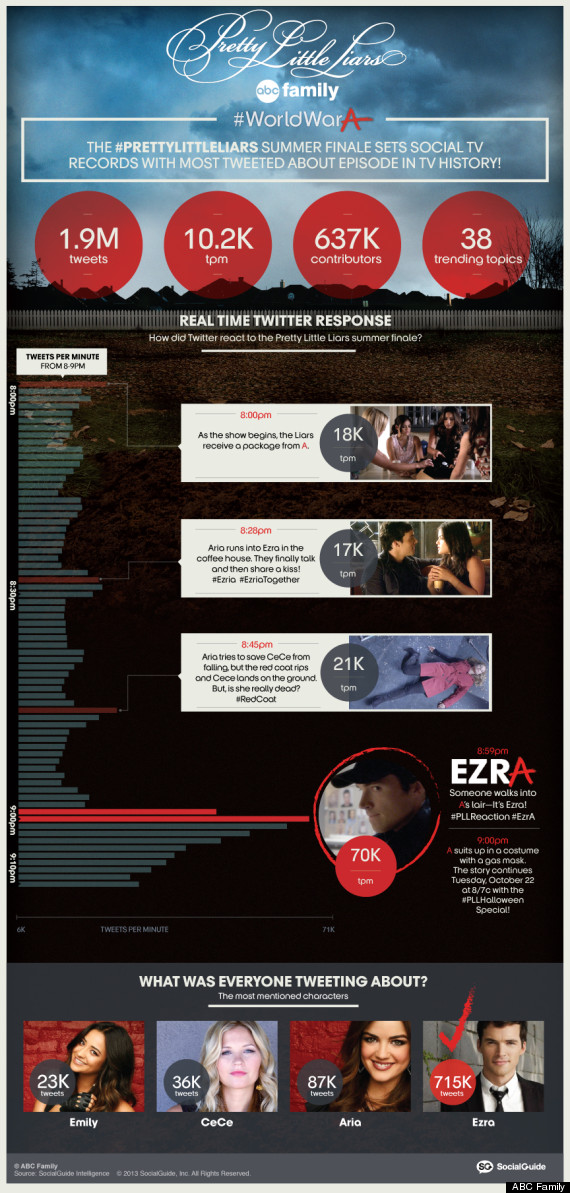 Related
Before You Go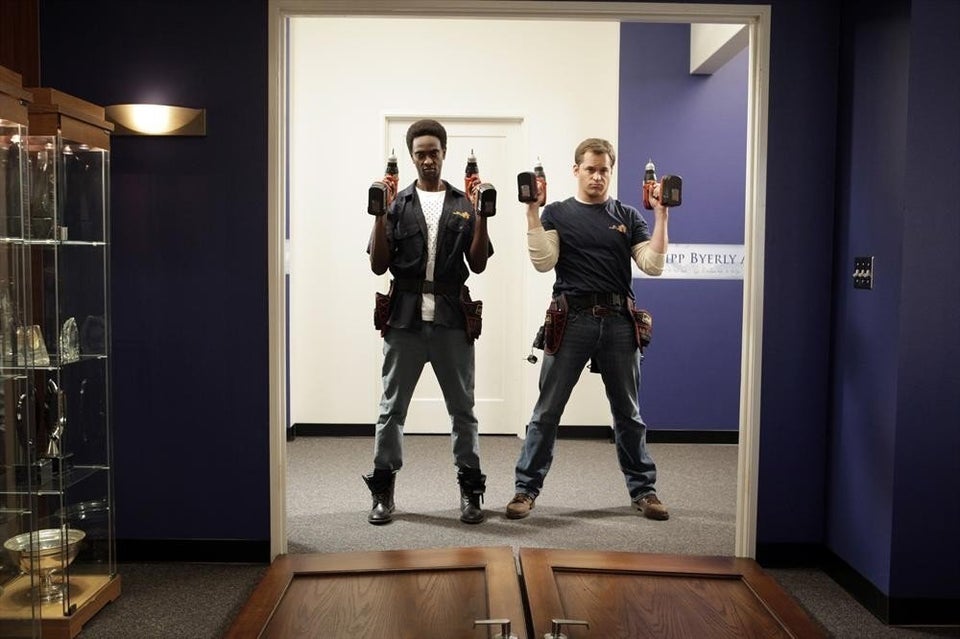 Summer TV Guide
Popular in the Community