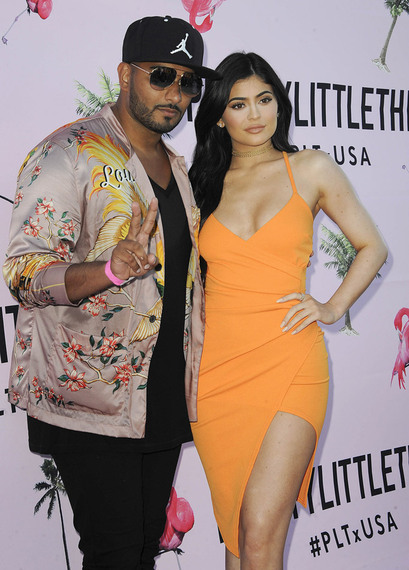 You know that outfit Kylie Jenner was wearing on Instagram? If you don't, you should--and you should also know the mastermind behind the online fashion brand supplying these trending fashion statements: Umar Kamani, CEO of Pretty Little Thing.
Kamani shared his incredible journey with us, starting almost 4 years ago and shipping 20 packages a week, to building a global brand and flying out over 20,000 orders worldwide each day.
Here is what Kamani had to say about the journey, and some key lessons he learned along the way:
1. The impact of a mentor is irreplaceable (and essential for success).

For Kamani, his mentor was his father, who happens to be the CEO of Boohoo.com.
"I come from a family of businessmen. All growing up, I have been surrounded by strong characters and leaders, and having a mentor like my dad who has achieved everything he has in the same business sector as myself was the biggest factor in my development as a businessman."
This isn't the first time a successful, young entrepreneur has chalked up a large amount of their success to the teachings of another. Finding a positive and influential mentor is a crucial step in the journey for any entrepreneur--and can often be the catalyst to jaw-dropping, rampant growth.
2. You have to know your space inside and out (and where you fit in).

Kamani attributes much of his success in the online fashion space to his youth, and his inherent ability to understand how the shopping culture has changed (especially from the typical "high street" years).
"We now live in a world of social media and innovation of technology, something that many longstanding, established brands are still struggling to navigate. Spotting the trend is the easy part. Seeing my father's business growing at an incredible pace first-hand made me consider my own options as an entrepreneur," Kamani said.
"So I decided to start an accessories business with my brother Adam called PrettyLittleThing.com. It didn't take long for it to develop into a fashion hub focused around the idea that we want everyday consumers, girls especially, to "feel famous."'
This is a perfect example of why it's imperative to know your strengths, and how your own unique perspective on the world can sometimes be your greatest asset. As Kamani mentioned, it is his youth that gives him his competitive edge.
3. Scaling fast is about problem-solving.

As Kamani tells it, there were many times in the first two years that Pretty Little Thing was losing money, causing scaling to become an issue. But those very challenges were how he and the rest of the team learned the most about their business and where they needed to improve.
"You can either see your challenges as obstacles or opportunities," he said. "I saw nothing but opportunity. We shifted our focus toward fixing warehouse and customer service issues, and getting a stronger handle on the operational side of the business. You could have the best branding in the world, but if you aren't profitable, you're not going to be around for very long," said Kamani.
How PrettyLittleThing.com continues to stand out is by executing on their primary value offerings as a company: fast, affordable, and diverse. They embrace the social environment of their customers' lives, and use their youthful perspective on fashion trends to stay ahead of the competition.