It's hard to deny the impact that constant digital distractions and 24/7 connectivity have had on our stress levels: Heavy technology use has been linked with increased stress, anxiety and depression among young adults, and it may be contributing to higher-than-ever work-related stress levels among adults. The reality is that many of us rarely unplug: The average mobile phone user checks their phone every six and a half minutes (that's 150 times a day), and 59 percent of mobile users check their email from the bathroom, according to a 2010 AOL survey. And many of us never take the time to unplug, even when we're not at work: 61 percent of Americans check their email when they're on vacation, according to a recent Expedia survey.
Taking a real vacation from your digital life is one of the most restorative things you can do for yourself. Daniel Sieberg, author of "The Digital Diet," recommends unplugging completely the next time you take a trip.
"If you respond to one (work) email, you've just opened the floodgates," Sieberg told CNN in 2011. "You've lost that barrier -- it's gone like a sandcastle in front of the ocean. Now that person knows that you're really not on vacation. You are reachable and you will respond. Hold onto that. Otherwise, it's just a slippery slope to just responding to everything ... It's not giving you that clarity in your head that you're seeking from a vacation -- the reason you did it in the first place."
If you're in need of a true escape from email and social media, try booking a trip to one of the world's most pristine, untouched places (untouched by technology, that is). From the Grand Canyon to South Pacific islands, these eight connection-free vacation destinations are the perfect spots for a digital detox.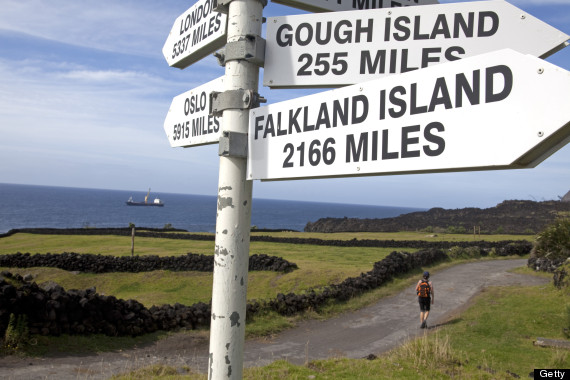 Don't expect to ever get a cellphone signal at any point on your tip to Tristan da Cunha, a U.K. territory that's also the most remote inhabited island on earth, located 1,750 miles off the coast of South Africa. There's no mobile phone network to be found on the active volcanic island. You can, however, track down Internet for a small fee at the island's one Internet Cafe, but don't expect much from the 1Mbps connection, which is shared among the entire Tristan population of 259 residents.
American Samoa, U.S. Pacific Territories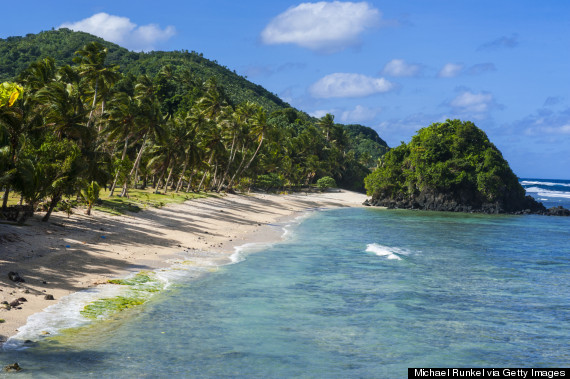 Home to the "most expensive Internet in America," the South Pacific U.S. territory of American Samoa is, in many places, a connection-free oasis. Internet access is not readily available on the islands, so be ready to cut off virtually all communication with the outside world for the duration of your visit. There are several Internet cafes on the island of Savai'i (in the nearby Independent State of Samoa), but Internet is hard to come by in most locations, and only few hotels are equipped with WiFi.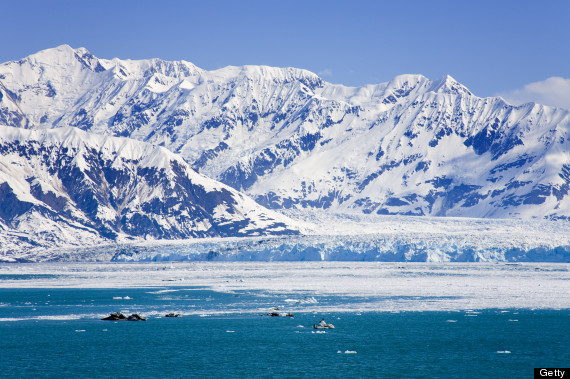 In the remote village of Yakutat, Alaska -- recommended as one of Forbes' best places to "get off the grid" -- the interwebs are tough to come by. Visitors can enjoy the stunning scenery of the Gulf of Alaska without having to worry about texting, tweeting, emailing or Instagramming. The town, located on the northern side of the Inside Passage region, is full of hiking in the Tongass National Forest, outdoor recreation activities, and Native culture.
Sequoia & Kings Canyon National Parks, California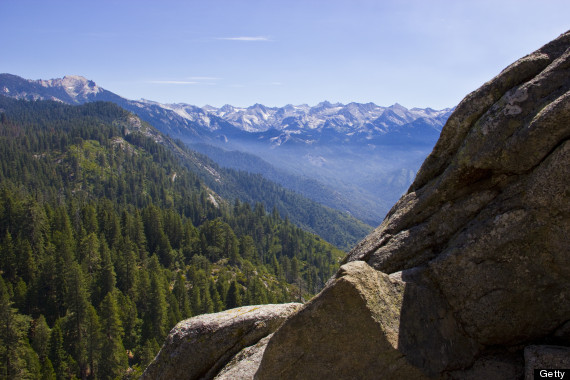 If you're looking for an epic, tech-free backpacking trip, try the Sequoia/King's Canyon National Parks leg of the Pacific Crest Trail, a 2,600-plus mile stretch through the Sierra Nevada and Cascade Mountains from Canada to the Mexico border, recently popularized by Cheryl Strand's bestselling travel memoir "Wild." Because of the high elevation, there's little cell phone and Internet service in most of Sequoia and its neighboring park, King's Canyon (although you can find free wireless in the Wuksachi Lodge, located in the heart of the park), according to visitsequoia.com. But there are stunning Redwood forests, mountains, and breathtaking views that need no Instagram filter.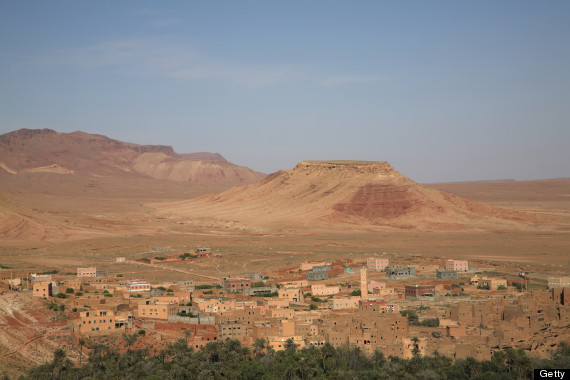 The Sahara Desert is likely one of the first places that would come to mind if you were asked to make a list in your head of the world's most remote locations -- and of course, most of its vast expanse are sans connection. But even the border areas of the desert that are more regularly frequented by travelers (generally on the Moroccan side) are blissfully connection-free. Some towns have Internet access, but in most areas, email will have to wait.
Grand Canyon National Park, Arizona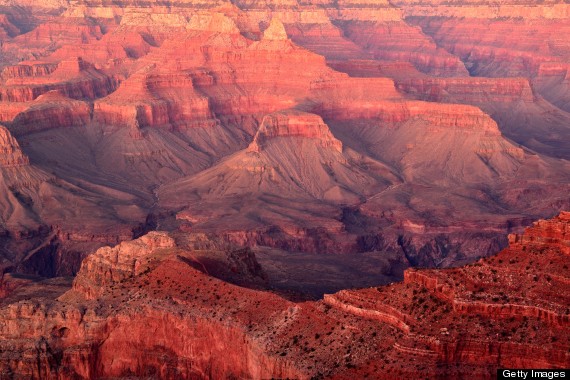 Internet and cell phone signals are only sporadically available beyond the South Rim of Grand Canyon National Park, so you can enjoy your donkey ride down the canyon without fear of interruption by a vibrating phone or work email alerts. The only place to get free WiFi access on the North Rim is at the general store next to the North Rim campground, according to Frommer's.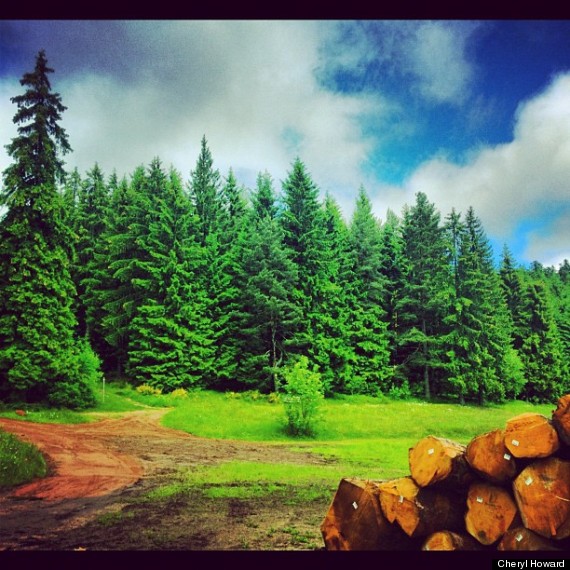 Some of the more rural parts of the Black Forest in southern Germany are without Internet access. European travel blogger Cheryl Howard, who stayed at an isolated resort while teaching English there, told HuffPost Travel, "I fell in love with the beautiful area and enjoyed my time of getting back to basics there (no Internet access)."
Dzanga-Sangha National Park, Central African Republic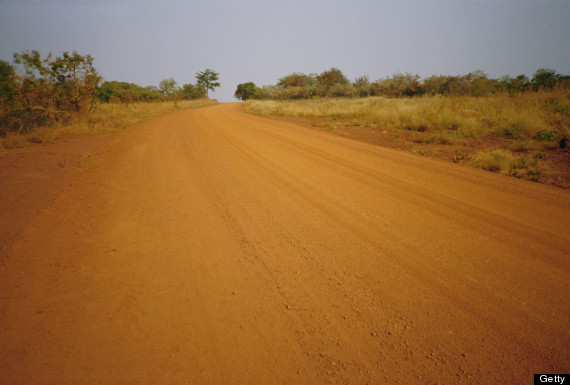 Although travel in many parts of the Central African Republic is not advised, the Dzanga-Sangha Reserve, located in the southwestern corner of the country, is an area open to more adventurous travelers seeking to experience the area's stunning natural beauty. The rainforest reserve is home to gorillas, elephants, forest buffalos and more wildlife, and small groups of visitors can participate in gorilla tracking with the team of researchers that live at the base camp of Bai Hokou. Most visitors travel with tourism groups and stay at the small riverside Doli Lodge. Lonely Planet advises checking with your embassy before planning a visit.
Clarification: Language has been added to this article to indicate that the island of Savai'i is part of the Independent State of Samoa, not American Samoa.
Related
Before You Go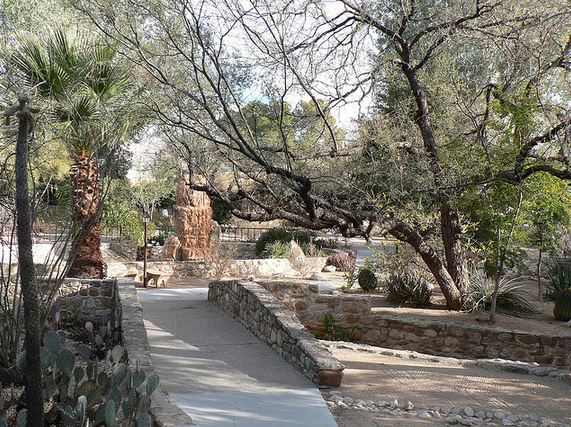 8 Of The World's Best Detox Spas For Stress Relief