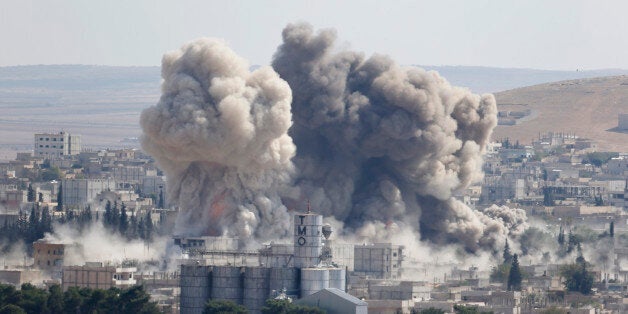 This week, world leaders gather at the United Nations in New York to tackle the challenges posed by the greatest human displacement since World War II: more than 65 million people around the world have fled their homes in search of safety and opportunity.
The discussions take place against the backdrop of a growing list of cities and villages on four continents that have had major terrorists attacks this year, often inspired or directed by the self-proclaimed Islamic State. Each attack is followed by calls to close borders, keep out refugees and increase surveillance of those we think are "most susceptible" to extremist ideology.
Why do thousands of people, especially young men, join or support violent organizations, especially those like ISIS -- and how do we stem this tide?
Given the fear these attacks instill -- after all, they're called terror attacks for a reason -- it's understandable to give in to emotional impulses. But to solve what is unquestionably the defining security challenge of our time, we must do more than react to terror. We must ask: Why do thousands of people, especially young men, join or support violent organizations, especially those like ISIS -- and how do we stem this tide? Mercy Corps -- my organization -- and others have conducted extensive research to find answers. Here's what we've learned: 1. There is no single profile of a terrorist or violent extremist.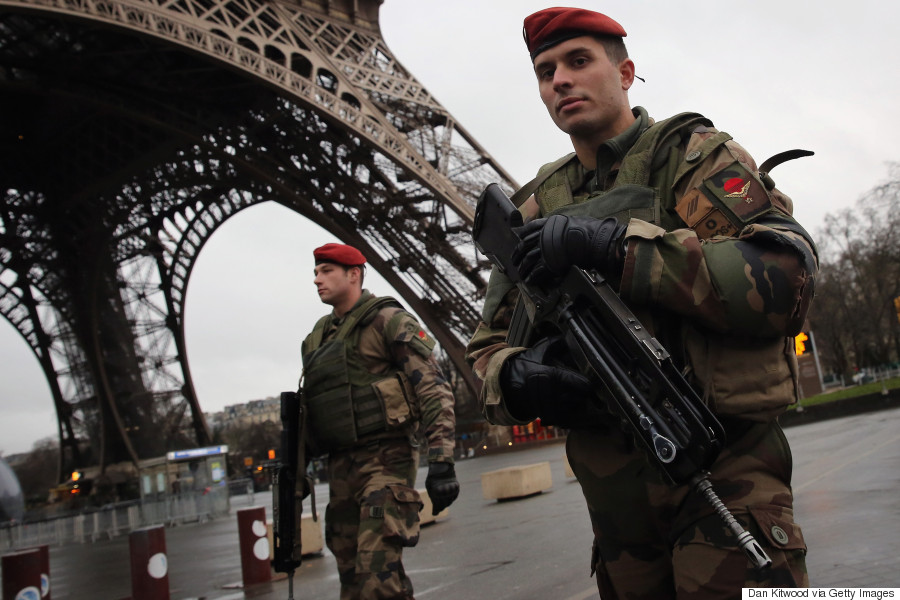 Armed security patrols around the Eiffel Tower as manhunt underway for suspects in Charlie Hebdo magazine attack in 2015. (Dan Kitwood/Getty Images)
Despite study after study, we still cannot predict who will join a violent group. We've seen employed and unemployed youth join; university-educated and primary-school dropouts; rich and poor; religious and nonreligious; citizens and the occasional refugee. 2. Exposure to violence, particularly state-perpetrated, is the most consistent predictor of one's future support for violence.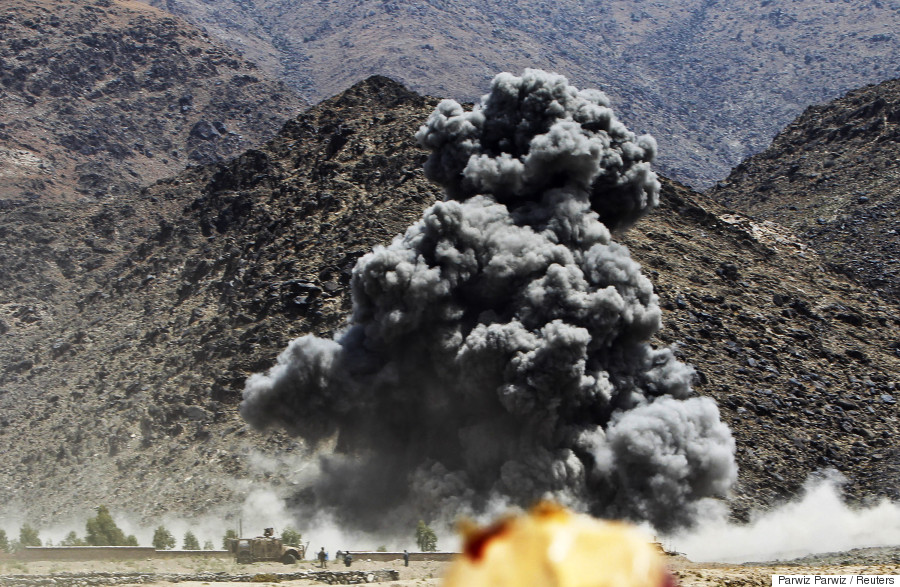 An explosion is seen after airstrikes by NATO-led forces during fighting between Afghan and foreign troops and Taliban insurgents in Afghanistan in 2011.
Yale and Princeton academics found that airstrikes by the International Security Assistance Force, or ISAF, in Afghanistan led to increased support of the Taliban. In South Sudan, where civilians have suffered decades of violence even prior to its establishment as a new country in 2011, we've found the strongest support for violence compared to any other country where we've studied this issue. In a comprehensive analysis of factors related to violence in 13 sub-Saharan African countries, we found that being a victim of violence was one of the only indicators related to future support for violence. 3. Perceptions of discrimination, injustice and inequality are strongly linked to support for violent movements.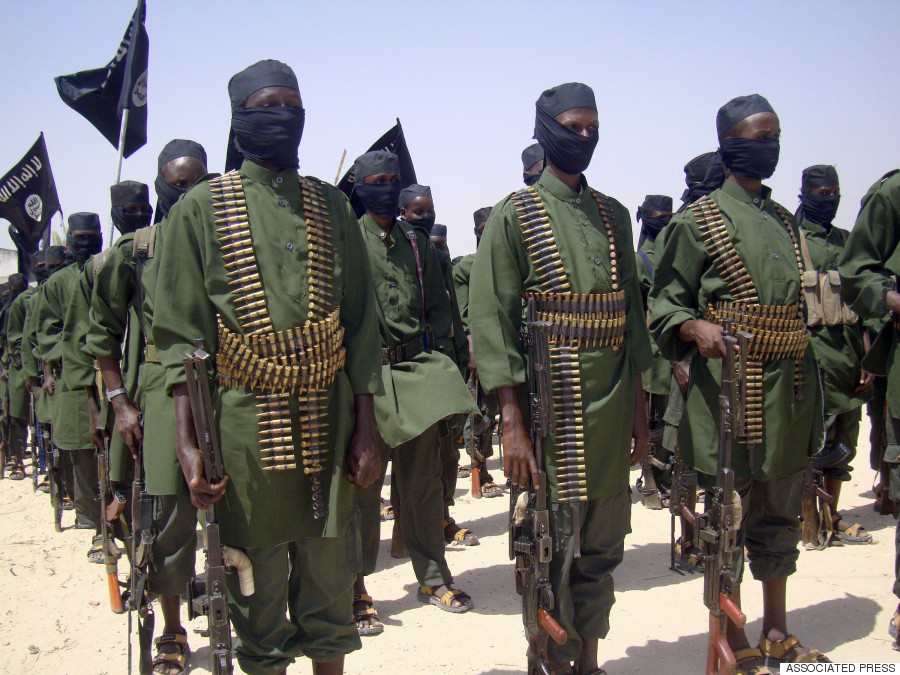 In this Feb. 17, 2011 file photo, Al Shabab fighters stand in formation with their weapons during military exercises on the outskirts of Mogadishu, Somalia.
A sense of injustice -- whether experienced directly or through the collective shaming of one's group -- is among the most consistent precursors to violent behavior, and one of the key sentiments exploited by recruiters. Sentiments of injustice are most often connected to actions by a state power: corruption, unfair delivery of services, discrimination in the legal system and abuse by security forces. Yusuf, a young man in Somalia, told us, "'I've had to tolerate everything,' including harassment from local officials and, for several days, wrongful imprisonment by police. 'But if you try to do anything, they'll make it worse for you. So you have to hide your anger.'" Maryam, another young Somali woman, said, "Al Shabab became powerful here because they were able to tap into people's frustrations. Al Shabab is just a symptom of larger problems." 4. Conflict causes violent extremism more than violent extremism causes conflict.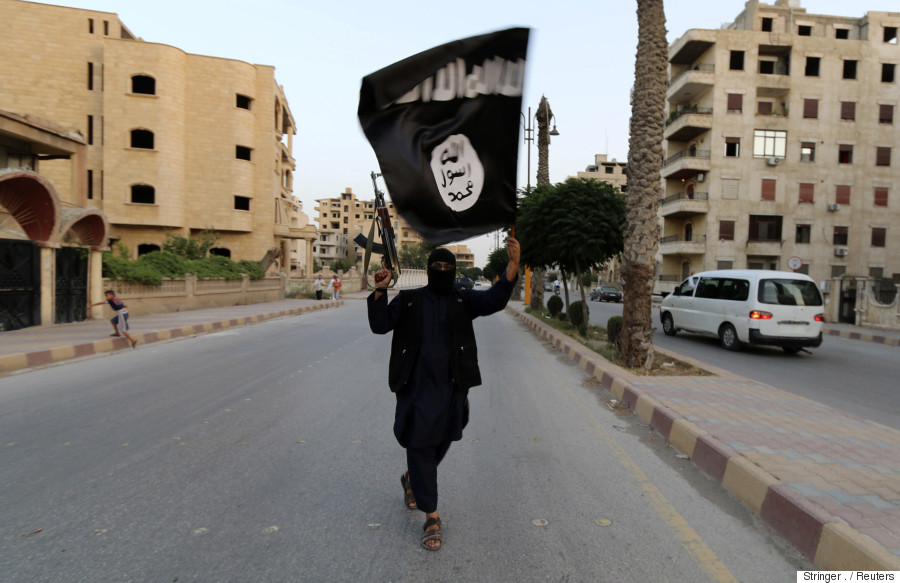 A member loyal to the Islamic State waves an ISIS flag in Raqqa on June 29, 2014. (Reuters/Stringer)
According to the International Crisis Group and research published by the Brookings Institution, violent extremism arises in war zones or areas otherwise embroiled in violent conflict. ISIS emerged out of conflicts in Syria and Iraq; Al Shabab in conflict-ridden Somalia; and Lashkar-e-Taiba in part out of the Kashmir conflict between Pakistan and India. These conflicts led to deep-seated grievances, which these groups exploit as they mobilize supporters. The findings do not lend themselves to simple solutions. But if we want to truly eliminate the lure of terrorist groups, we have to go further. The consequences of conflict have become a calling card for recruiters. Every militant act that results in civilian casualties unravels progress made to reduce the support of extremists. As a young Afghan former fighter told us, "I did not join the Taliban because I was poor. I joined because I was angry. Because they [the West] wronged us."
'I did not join the Taliban because I was poor. I joined because I was angry. Because they [the West] wronged us.'
Policymakers and legislators need to recognize that although military intervention and counter-terrorism efforts may stabilize an area for a brief period of time, they often enrage local populations and spur recruitment. The international community -- led by the United States, Britain, the European Union, China, Russia, the African Union and Arab states -- needs to redouble diplomatic efforts to end these wars. At the same time, we need to discourage young people from joining groups such as ISIS, Al Shabab and Al Qaeda. In northeast Nigeria, we found that local and religious leaders were able to counter extremist messages by showing how Boko Haram were not following the teachings of Islam, which in turn dissuaded young people from joining. One village leader from Borno, in northeast Nigeria, said that in conversations with his community he told youth, "[Boko Haram] people are only deceivers and will only make money from your effort as they will never be killed. But innocent people like you who join later [will be killed]." Elevating the voices of local leaders who contradict violent extremist teachings with messages of tolerance can help stem the tide. There are no shortcuts to addressing the root causes of conflict: poor governance, historic grievances, corruption and economic/social inequality, to name a few. Violent extremists move into areas where there is ongoing chaos, weak governance and rising violence -- places ripe for recruitment. New terrorist groups emerge where there are power vacuums and people have strong grievances.
The consequences of conflict have become a calling card for recruiters.
To reduce the risk of violent uprisings that spur terrorist recruitment, governments must become more just, transparent and responsive to the needs of their citizens. This seems obvious, yet often we overlook or underinvest in good governance and anti-corruption initiatives. In places like Iraq and Syria, these types of initiatives are as important -- perhaps even more so -- than infrastructure and economic development programs. For these investments to be successful, they need to endure over a reasonable time frame and not be precipitously dropped as happened in Iraq and Afghanistan.
We urge the U.S. and partner countries to capitalize on their discussions in New York to commit to stemming the tide of extremism and violence that is driving so many families to flee their homes. Today, only 1 percent of foreign assistance worldwide is targeted towards peace-building, conflict prevention and conflict resolution. Beyond aggressively reinvigorating diplomatic efforts to end conflict, the world's leaders must break the cycle of chronic violence that is driving this historic migration by adequately funding conflict-mitigation and peace-building programs that prevent conflict between communities. Ending violent extremism will not happen through silver bullets or carpet bombing. Proposed fast fixes are fantasy and dangerously naïve. We have to admit past failures, refocus on resolving conflicts, promote reconciliation and build good governance. Only then will we stem the tide of violent extremism and end the steady stream of terrorist attacks around the world.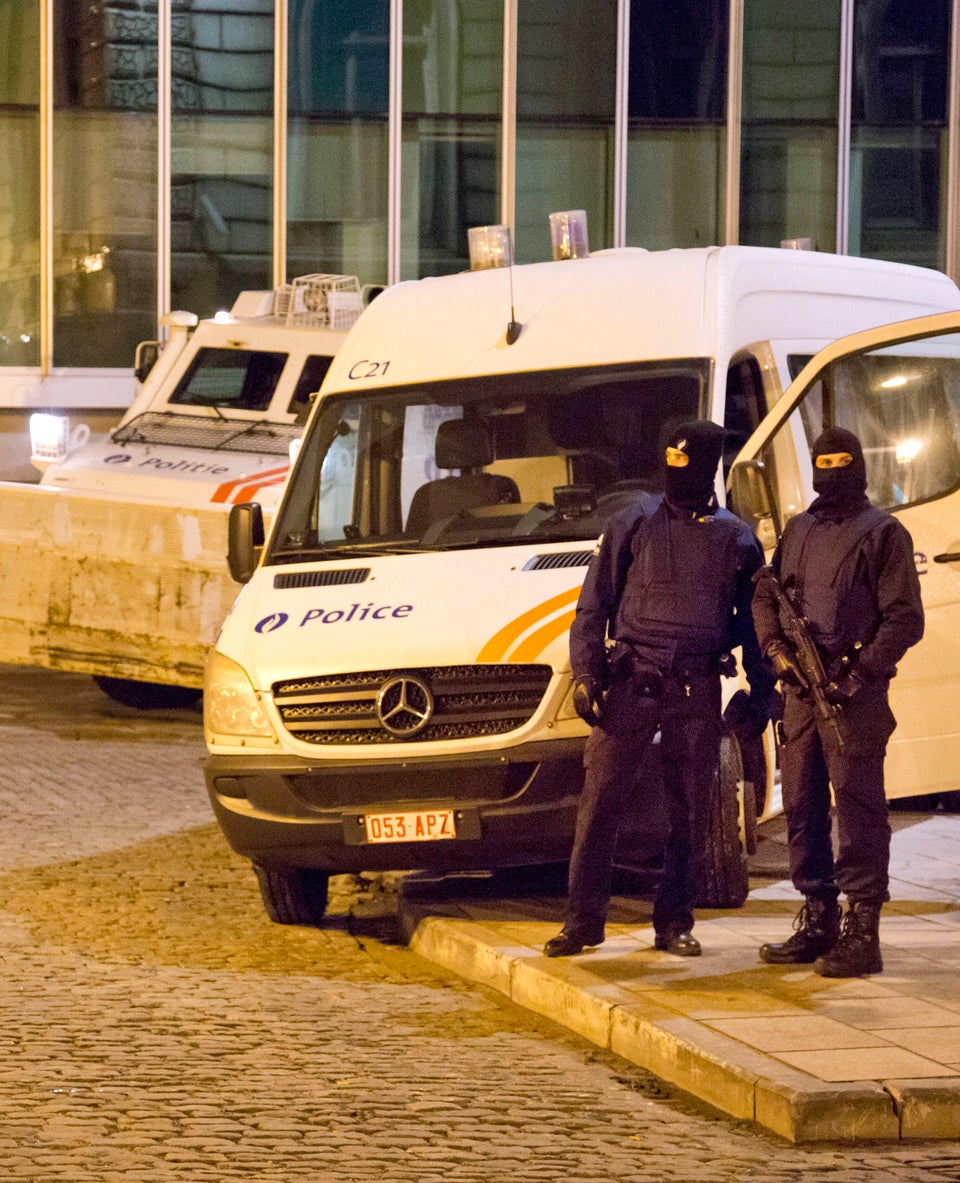 Anti-Terror Raids In Belgium
Popular in the Community