While most efforts to prevent sexual misconduct on college campuses currently focus on teaching women how to stay safe and avoid getting raped, new research suggests that a critical component to combating sexual violence involves the creation of spaces in which men can discuss sexual relationships. One unexpected example of such a space the research found: fraternities.
"You can teach me how to walk outside and hope to not get robbed, but isn't it better to provide resources for the would-be robber?" asks Dr. Charles Corprew III, a psychology professor at Loyola University in New Orleans. "We haven't thought about [sexual assault] that way."
Corprew's research focused on precursor behaviors that can lead to sexual violence. For a new study, to be published in the Journal of College Student Development, Corprew examined men who adopt "hypermasculine attitudes," defined as "callous sex attitudes towards women and the belief that danger is exciting and violence is manly." The study includes survey responses from more than 200 men, ages 18 to 25, from three southern universities.
Corprew concluded that as non-fraternity men adopted more hypermasculine attitudes, the more hostile their attitudes toward women became and the less likely they would value obtaining consent. The same correlation did not hold true for fraternity members.
Corprew did find that while frat brothers tended to hold more sexually aggressive attitudes than independent students, he suggested that such aggression did not increase in the presence of hypermasculine attitudes; consequently, non-fraternity members were deemed more threatening.
He also cautioned that just because a man is hypermasculine or presents a hostile attitude toward women, those traits doesn't mean he's going to commit sexual assault, only that it is more likely he will.
However, Corprew suggests that the fraternity structure creates a space in which men can discuss alcohol abuse, sexual relationships and other potentially problematic behaviors, suggesting that similar discussions in men's spaces can prevent sexual misconduct.
"Men need a space to talk about these issues, when it comes to dealing with gender role strain, about the inadequacy men may feel about not being able to be the man they feel they're supposed to be," Corprew said.
Corprew's co-investigator, Tulane University graduate Avery Mitchell, said the current education paradigm typically puts the burden on the potential sexual assault victims, rather than on the men and the issue of consent.
"These women are put in a vulnerable place," Mitchell said. "What we need to do is not necessarily treat men like they're going to be perpetrators, but help men not develop these tendencies in the first place."
Recent University of North Carolina-Chapel Hill graduate Tim Longest agrees that there's not enough discussion about what is healthy -- or legal -- sexual behavior.
"I don't think there's any more important thing that men can do to end sexual violence [than] to talk about consent in men's spaces with other men," Longest said.
Longest was involved in activism on the Chapel Hill campus, pushing for reforms to university policies that address sexual misconduct.
"If we're really going to end sexual violence on college campuses, the best step we can take is making men aware there is a place in those movements for them," Longest said.
"We need to stop thinking of it in terms of how to avoid being raped," Longest said. "You should teach men how to not rape."
Before You Go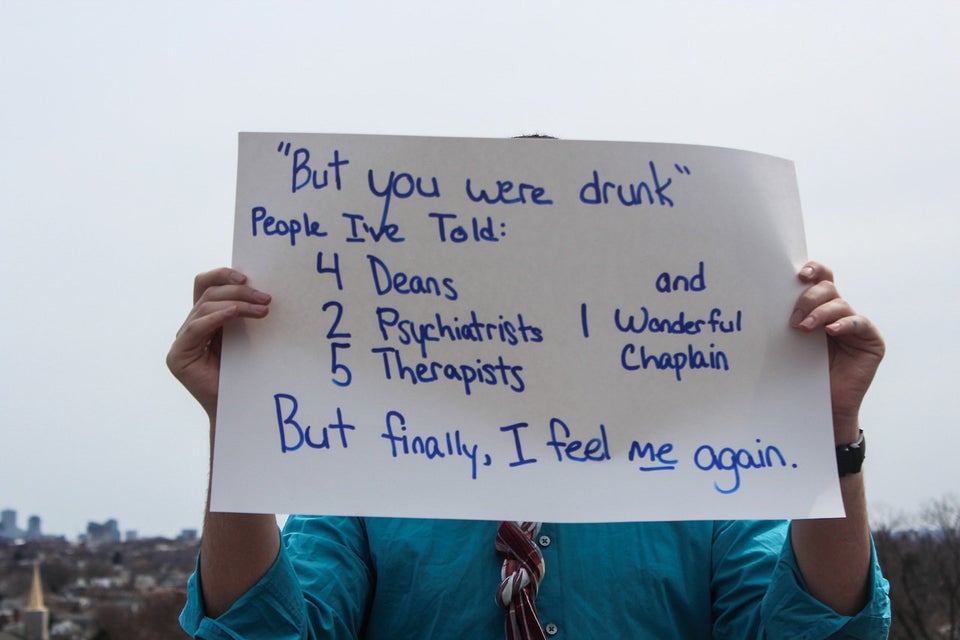 Surviving In Numbers: Stories Of Sexual Assault Survivors
Popular in the Community