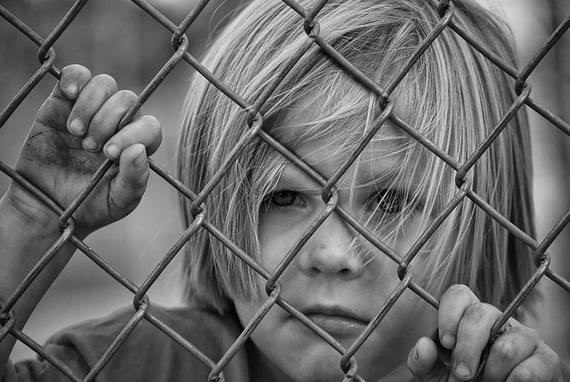 Right now, many teachers are thinking about summer.
No, I don't mean they're dreaming of days on the beach or at the pool; they're searching for ways to help students retain the knowledge they worked so hard to acquire during the school year.
As a former teacher of more than 30 years, I always worried about my students as summer approached. Of course, I hoped that these children would have the kind of summer fun that all kids should have. But for many of my students, especially those in families who were struggling financially, my worry was that on too many summer days there would not be a nutritious meal or a meaningful learning experience, and they would find it difficult to keep up when they returned to school.
It is estimated that every summer, children in low-income families lose approximately two to three months of reading skills while their middle-income peers make some gains. Over time, these summer learning losses add up and the academic achievement gap widens. Educators know that children being able to read at grade level by third grade is critically important. Summer learning is essential to keep children on track not only for that milestone, but also for others--including high school graduation and college enrollment.
What can you do to help your child continue to learn over the summer? Here are some ideas:
Read books daily. Research shows that books that are "just right" for children (those that aren't frustratingly hard or super-easy) make the best learning experiences.
Talk with your child about what he or she experiences each day. Give your child time to draw and caption a picture about their day, or write about it if they are older.
Choose a fun and engaging weekly read-aloud book that you can read as a family. Read a chapter aloud every night with different family members taking turns.
Encourage your child to use his imagination when reading the story aloud, making mental pictures and then discussing differences between your mental pictures.
With younger children, point out letters in the book and tell your child the letter names and sounds. For slightly older children, point out sight words.
Point out rhyming words in the book, or words that begin with the same letter.
Discuss the book's characters: their names, what they look like, what they are wearing, and what they do. Describing and categorizing are important skills in both reading and math.
After reading a story, discuss the setting, the plot, and the main idea.
Ask questions about what is happening as the story is being read. Comprehension of the text is a very important skill for children to learn.
Use your local public library to help develop a love of reading and learning. There are so many resources at a library: books, technology access, research areas, fun learning activities, and read-alouds.
Take advantage of any free summer programs that fit into your schedule. Many communities have free summer concerts, parks and recreation events, or farmer's markets. These are all experiences that your children can talk about or write about to develop their language skills.
Make every outing with your child a learning opportunity.
Even your grocery store can be a world of wonder filled with colors, shapes, words, and numbers. Provide questions and other opportunities for your child to learn from the world around her. For example, when you're at a park you can encourage your child to
Look at and discuss the different colors of flowers, shrubs, trees, or other plants.
Look for geometric shapes in the park, like the square of a concrete sidewalk, or letters "hidden" in the park, like the letter "U" in a park swing.
Study the shapes of the leaves and sort them according to similarities. If the children are older, they can research the types of plants at the park and read about them.
Allow your child to use age-appropriate technology and high-quality digital learning content, such as top-rated educational apps, on a computer, smartphone, or tablet. Digital books and games can provide excellent learning opportunities for young children if used properly. But keep in mind that time on a device should be managed based on the child's age and should not replace the above activities.
For more wonderful summertime learning suggestions, visit the website for Reading Rockets, a national multimedia literacy initiative. This free website has a wonderful selection of resources and a calendar for families as well as a summer book list. Go to www.readingrockets.org/calendar/summer.
Summer doesn't have to mean learning loss. It can be a time of powerful learning for children if we ensure that there are many learning activities to engage them in. The ideas I've shared above are simple yet important experiences that can lead to a love of learning and a growing vocabulary, both crucial for academic success.
Just imagine--if every book that your child opens provides an exciting field trip, this summer you can take your child to the moon and beyond, below the oceans and through a coral reef, and deep into the past or far into the future.
Take it from me: the time and thought that you invest in summer learning will repay itself many times over, not just at the beginning of the next school year, but in all the school years after that.
Related
Popular in the Community