I read stories about infant abuse every day. It's my job to document cases of abusive head trauma (commonly referred to as shaken baby syndrome) in infants and incidents of child abuse where the child's crying, unfortunately, is the trigger for abuse.
After particularly harrowing stories of abuse, as a mother and as a professional, I always ask myself how this situation could have been prevented. What could have been done to ensure that baby had been safe from harm?
The best way to combat child abuse is to prevent it before it ever happens
Prevention is the key to ending child abuse, and fortunately we have an entire month dedicated to National Child Abuse Prevention. In 1983, President Reagan designated every April as Child Abuse Prevention Month to be an annual observance dedicated to raising awareness about child abuse and strategies that can keep children safe.
The third week of April is designated Shaken Baby Syndrome Prevention Week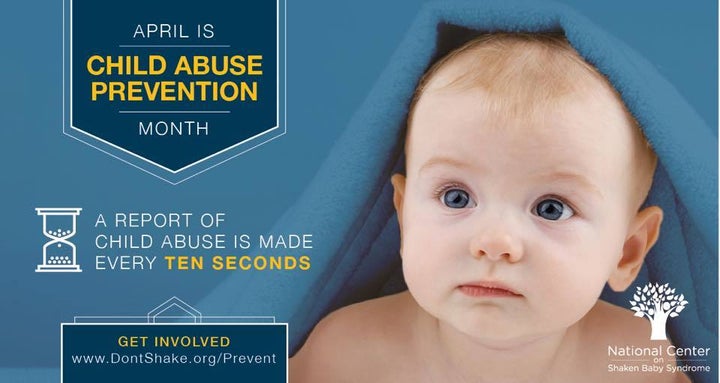 Two of the most powerful words in the English language are "you" and "help." So, how are you helping to prevent child abuse, not just during the month of April, but every day of the year?
This April we have the chance to come together in our communities and say we will not tolerate the abuse of our children. We have to work together, not just as parents, grandparents, or relatives of children, but as citizens, to look after the welfare of our children.
Often the difference between a parent who abuses and a parent who doesn't is education, access to resources, outside support, well-developed coping strategies, and financial help.
What are the ways you can help?
One of the most important keys to prevention is education.
Many organizations offer evidence-based parenting videos and education for free or at a low cost, like Boys Town.
Education is powerful. For example, being taught about your baby's normal crying patterns and having age-appropriate realistic expectations for your child can help you dial down the stress in your home, take the pressure off you as a parent, and aid you in making healthy parenting choices.
Before our first child was born and during the course of parenting, my husband and I have taken parenting courses to help educate us on becoming better parents. We were given valuable tools and resources in dealing with difficult situations with our children. Education only makes for a better parent.
Crying is the number one stimulus for the abuse of an infant. Offering support to a parent with a baby can be a great way to help reduce incidents of child abuse. Offer to babysit so the parent can take a break and engage in some self-care behaviors (napping, showering, or relaxing) or bring a meal to the home. Let them know they can call you whenever they feel frustrated or overwhelmed and you will be there to provide respite.
If you are that parent with a crying baby, know that it's okay to take a break and to ask for help. It's okay to seek out support and help from your relatives and friends. It's okay to put your baby down in their crib and walk away for a few minutes, checking on the baby often, and take time to cool down. This doesn't make you a bad parent. It makes you a parent who knows their limits and finds support before abuse can ever be a possibility. I have given myself many "mommy time-outs" over the last 16 years of raising children.
Support family friendly policies
Besides supporting family friendly legislation, you can support and advocate for family friendly policies at your place of employment. When children are well-taken care of, society benefits as a whole.
I work in child abuse prevention every day, but I also spend time in my community volunteering with an organization called, CASA or Court Appointed Special Advocate. I am an advocate with the juvenile court system who represents, along with their Guardian ad Litem, a child's best interests in court. Being a CASA volunteer is just one way to volunteer in your community to help with the prevention of child abuse.
Prevent Child Abuse America has many suggestions of ways you can volunteer in your community. Ask your community leaders, clergy, library and schools to develop services to meet the needs of healthy children and families. Find out if your local library has parenting resources, and if it does not, offer to help retain them. Promote programs in schools that teach children, parents, and teachers prevention strategies that can help keep children safe. Volunteer at a local child abuse prevention program. If you are in Northern Utah, my organization, the National Center on Shaken Baby Syndrome, always welcomes volunteers to help us with our prevention and education programs.
In my home state of Utah, every adult is a mandatory reporter of child abuse. This mandate differs in every state. As a social worker, I'm especially liable for reporting child abuse when I suspect it is occurring. I know it is uncomfortable to report to your local child protective services agency your suspicions that a child is being abused, however, you could save a child's life.
There are many reasons why you might be uncomfortable with reporting suspected child abuse. The most common fear is that you might be wrong and make a false accusation. You might believe that the alleged abusers would never hurt a child. You might feel fondness toward the parents of the child you suspect is being abused and it would complicate your relationship with them. You might believe that if you report it will only bring negative consequences for the parents or child. You might also feel apprehensive about getting involved. It's important to note, that no matter what, if you suspect a child is being abused, even if you are wrong, you will never regret standing up for a child.
Just remember, it's not your job to investigate abuse – that's the work of law enforcement and Child Protective Services. They rely on good people like you to be the eyes and ears in your community, watching out for the safety of every child.
If you suspect a child is being abused, please call the National Child Abuse Hotline 1-800-4-A-CHILD.
One of the simplest ways you can prevent child abuse is to financially support organizations who fight the tragedy of abuse and are dedicated to education and prevention.
The Centers for Disease Control and Prevention report that pediatric abusive head trauma is a leading cause of physical child abuse deaths in children under the age of five (5) in the United States. Pediatric abusive head trauma deaths account for approximately one-third (1/3rd) of all child maltreatment deaths. Babies who are less than one (1) year old are at the greatest risk of injury from abusive head trauma.
For almost 20 years, the National Center on Shaken Baby Syndrome has been committed to its mission of preventing shaken baby syndrome/abusive head trauma (SBS/AHT) and promoting the well-being of all infants through the development of programs, policy and research, and educating families. Will you help us reach our vision of eradicating SBS/AHT and improving the overall care of infants?
The power to prevent child abuse is in your hands.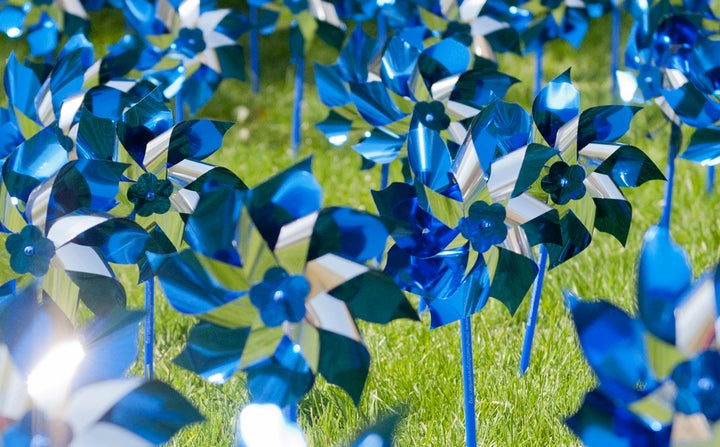 Support HuffPost
The Stakes Have Never Been Higher
Related
Popular in the Community