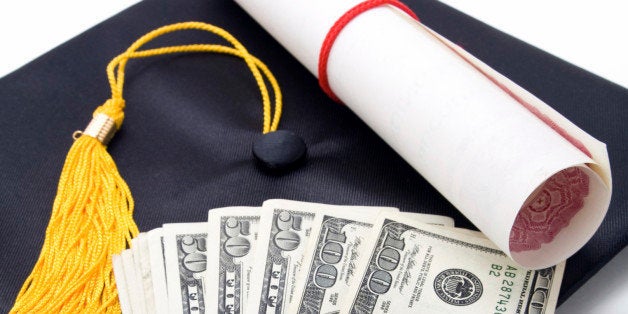 There's a promise we make to the next generation: Graduate from college and you can get ahead. Indeed, recent studies show that college graduates earn $1 million more than high school graduates over their lifetimes.
Funded largely by taxpayers, for-profit colleges get close to 90 percent of their funding from federal aid -- that's more than $30 billion annually. The industry feeds off our noble national goal to ensure higher education is a ladder of opportunity for all who want to climb. However, instead of offering an affordable path to a better tomorrow, they leave students with an uncertain future. Seventy-two percent of these for-profit schools produce graduates who earn less, on average, than high school dropouts.
How did we get to this place where promises are broken, students are held back and for-profits are using our money to fund their schemes?
This month, we sent a letter to Education Secretary Arne Duncan demanding that he use his authority to discharge the loans of Corinthian's students and advocate for stricter regulations to prevent others from engaging in this abuse. And this week, 12 state attorneys general joined the call for "meaningful debt relief to all students who were the victims of Corinthian's fraud," and told the Department of Education to remove other for-profits under investigation from its list of students' transfer options.
Students like Michael Adorno-Miranda, whom I met this month. Michael enrolled at Corinthian's Everest College, where admissions personnel told him he would be prepared for a successful career in information technology. But instead of the high-quality education he was promised, he received worthless training in obsolete technology and $37,000 in debt. What he thought would launch him toward life as an independent adult "turned out to be a nightmare."
We can't be a country that tells Michael and millions like him that college is important but then allows predatory institutions to stick them with crippling debt, worthless degrees and an uncertain future. Students deserve better, and now is the time to act.
Join us and call Secretary Duncan at 855-534-2400. Tell him to cancel the Corinthian students' debt because the promise of a better future through higher education is one that we intend to keep.
Calling all HuffPost superfans!
Sign up for membership to become a founding member and help shape HuffPost's next chapter