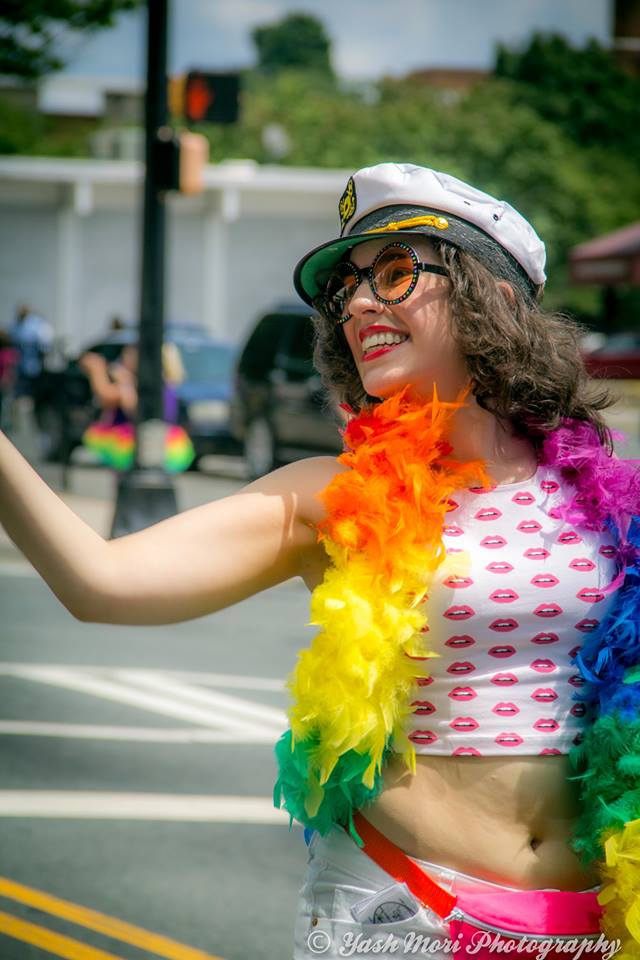 Photo credit: Yash Mori
Charlotte has gone without an LGBT Pride Parade since 1994. We had enjoyed pride festivals throughout the years but lost the feeling of marching in feathers and waving flags. This past Sunday, as I reported for my local alt-weekly Creative Loafing Charlotte, we finally got to paint the streets in rainbow colors again. Hopefully those that have watched North Carolina at its legislative worst in the national news this year will see there's a good reason Charlotte is still called the Queen City. We are pretty fabulous.
Not only was it my first time attending a Pride parade, but I got to march with the LGBT Community Center of Charlotte. Donning a captain's hat, white hot pants and a rainbow boa, I blew kisses at babies. A man screamed "I like your fanny pack!" at me from the audience. I giggled at how Glenn Griffin, the director of operations at the Center, carried the purse of the Center's Board of Trustees chair while holding his part of our banner.
Here are photo highlights from the Charlotte Pride Parade 2013!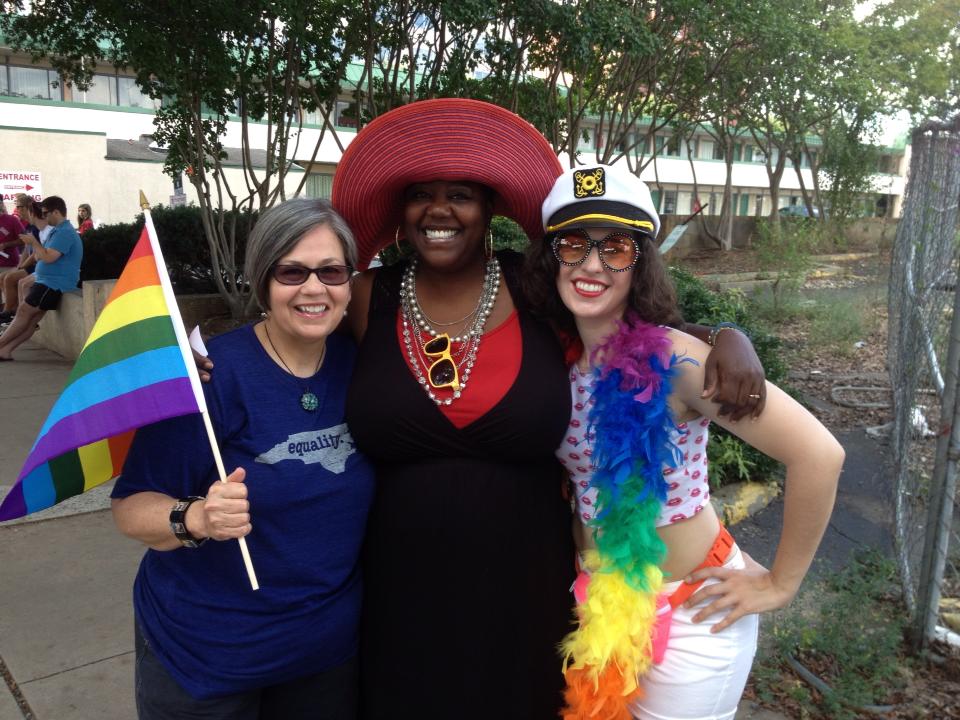 (From left: Rev Debbie Warren, founder of the Regional AIDS Interfaith Network, LaWana Mayfield, City Councilwoman of District 3 and me.)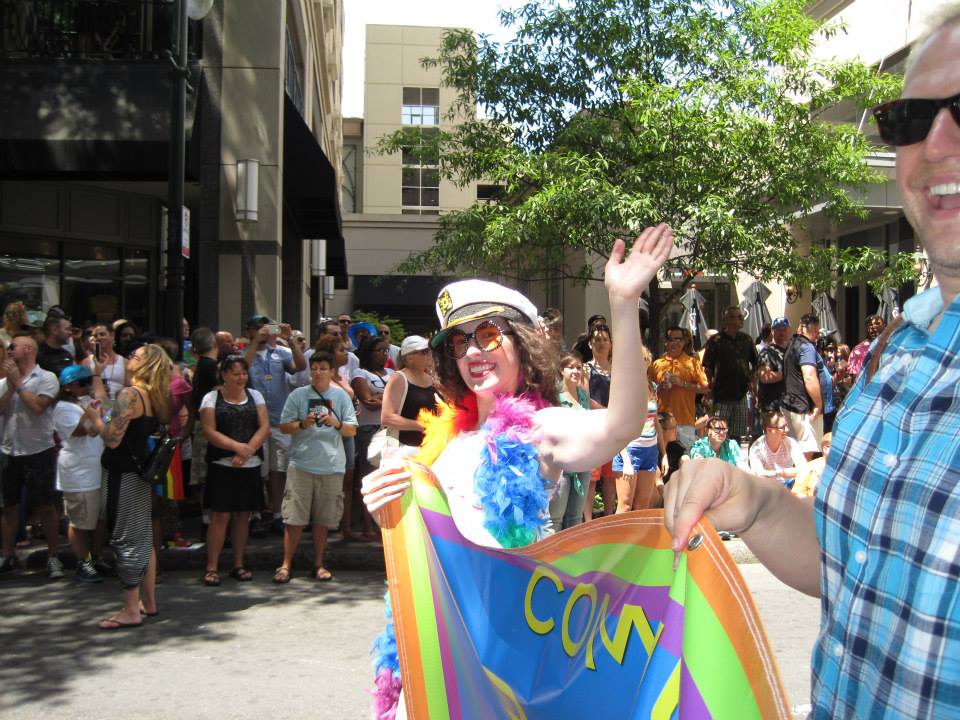 (Me marching down South Tryon Street with Glenn Griffin, right, director of operations for the LGBT Community Center of Charlotte. Photo Credit: Kelly McBryde)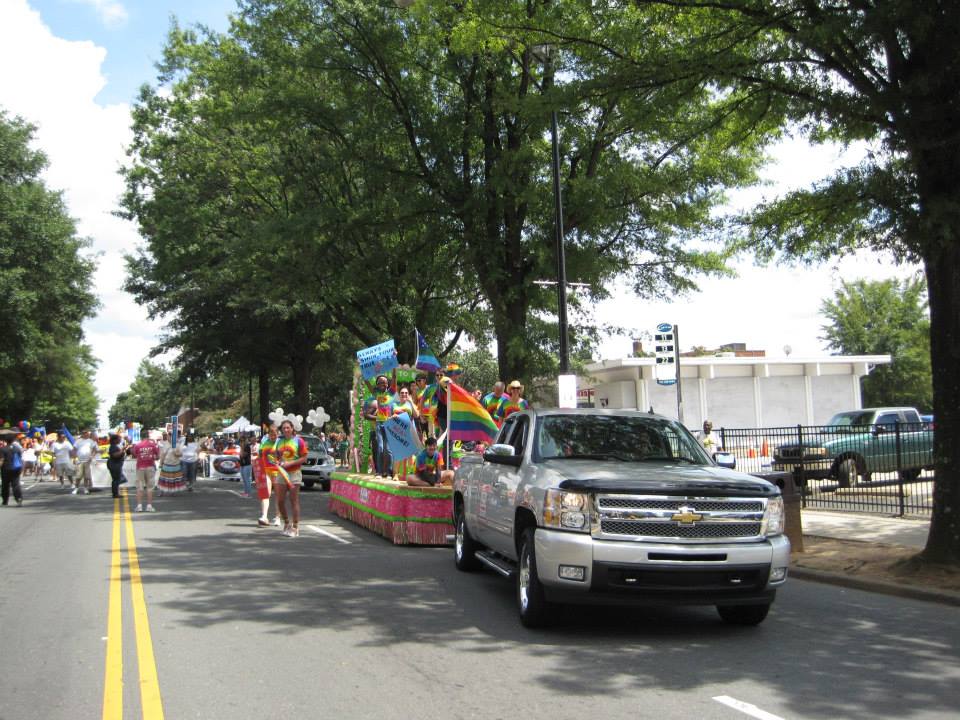 (The float for Time Out Youth, a local organization that helps young LGBT people, goes down South Tryon Street. Photo Credit: Kelly McBryde.)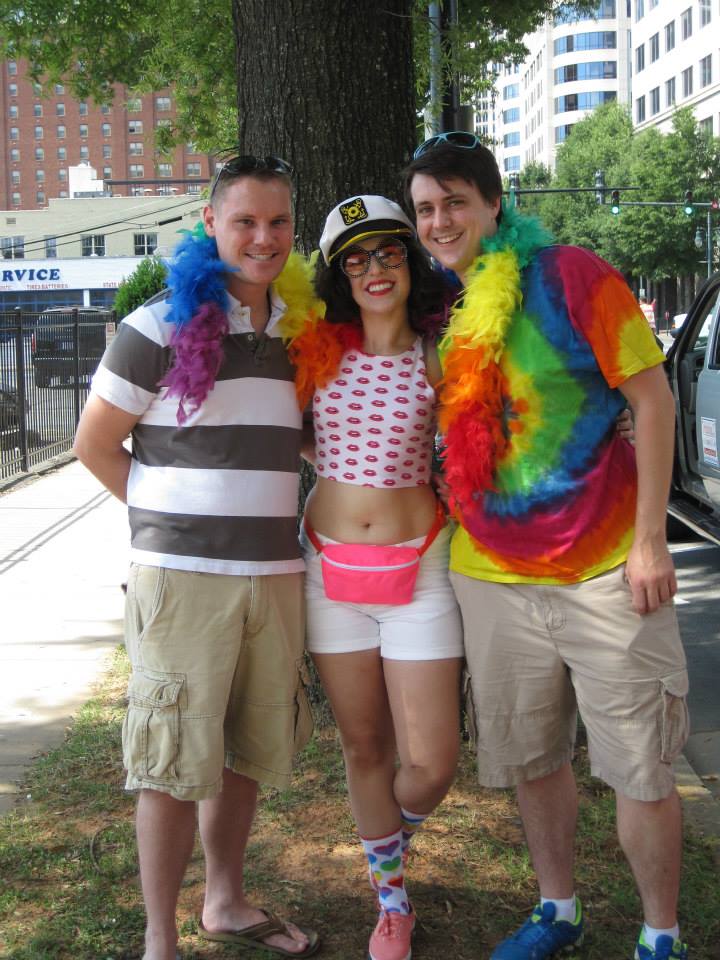 (From left: Mike Blizzard, me and O'Neale Atkinson, director of youth services for Time Out Youth. Photo Credit: Kelly McBryde.)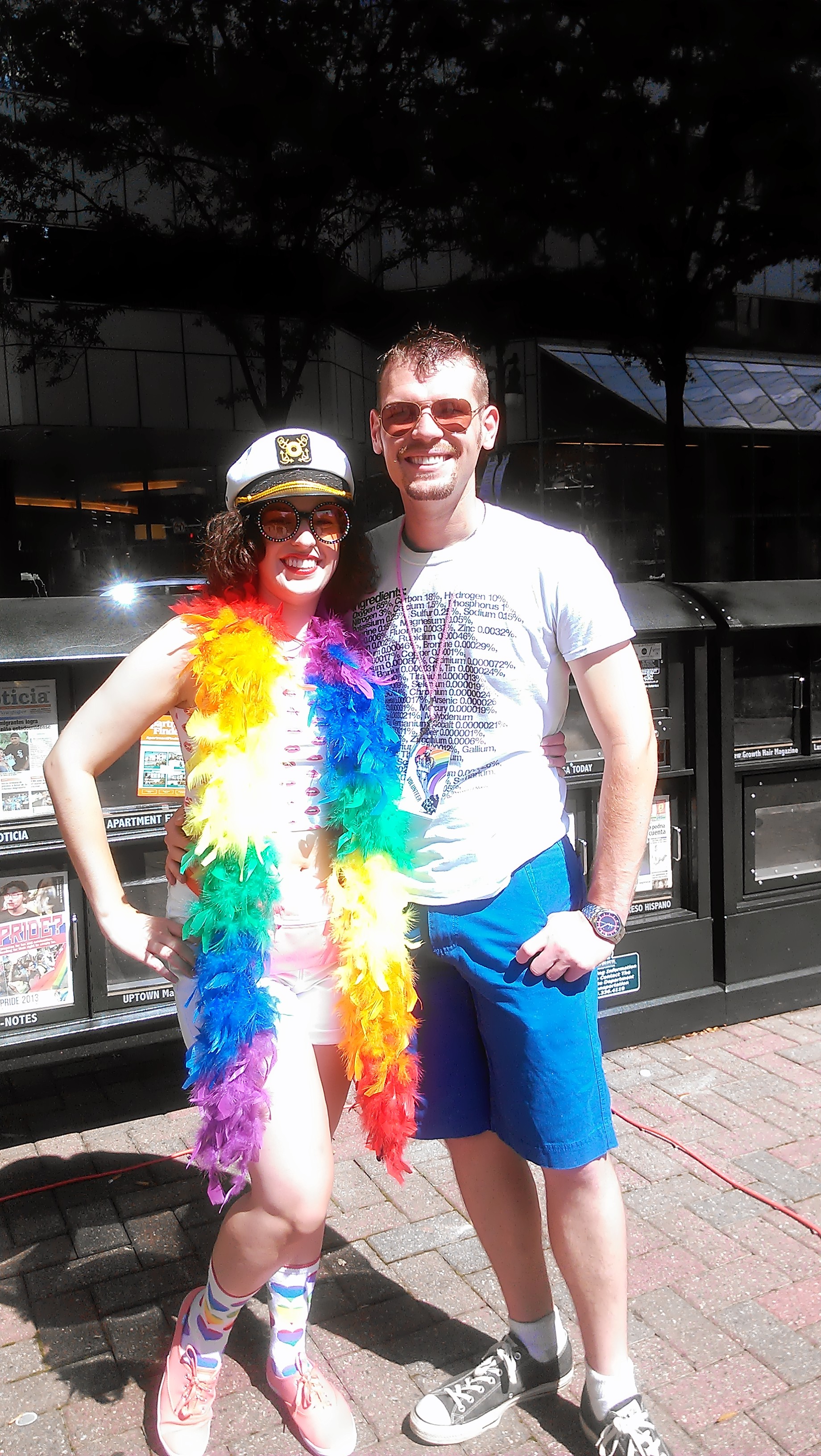 (My bestie/Pride volunteer for the day Fitz Bailey and me before the parade started. Photo credit: Kelly McBryde.)
Calling all HuffPost superfans!
Sign up for membership to become a founding member and help shape HuffPost's next chapter