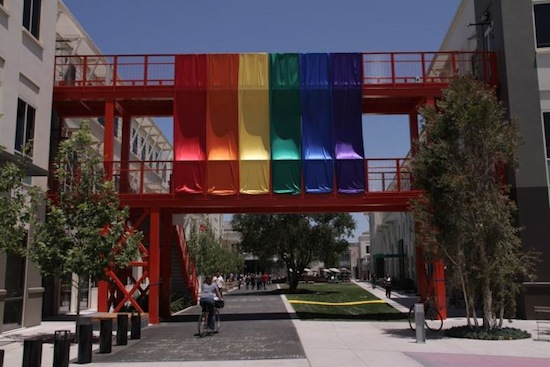 LGBT Facebook employees and their allies came together this week in support of Pride month and "hacked" a courtyard at the company's new California headquarters in Menlo Park. Hacker Square, a central meeting place in the courtyard of their new campus. The otherwise gray scaled letters that spell out the word "HACK" on the pavement are now in a very colorful shade of rainbow in anticipation for San Francisco Pride this weekend. This isn't the first time the letters have been altered. It's become a tradition for employees to hack Hacker Square in anticipation of important events.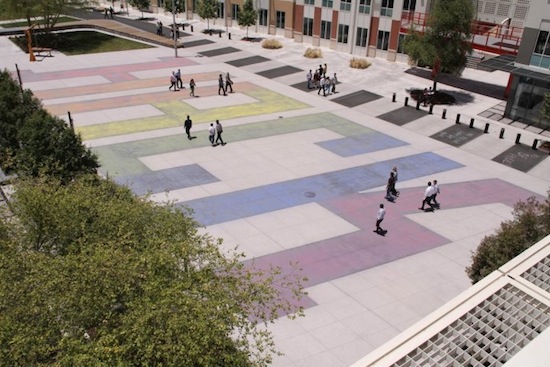 From an email obtained by a Facebook employee:

This hacker ethos is important at our company. It reflects our belief that everything can be improved upon; that success belongs to those who are willing to get their hands dirty and take risks. Hacker Square, which features the word "hack" large enough to be visible from space, is a cultural epicenter on campus that is designed to represent this philosophy.
Facebook employees are also encouraged to hack their office space with anything they want, including posters, graffiti, spray paint, etc. It's an interesting trend that encourages creativity in the workplace and inspires employees to share who they are and what they like with co-workers. In honor of LGBT Pride Month, the walls of the buildings at their headquarters are covered in custom-made signs featuring the slogan, "Pride Connects Us."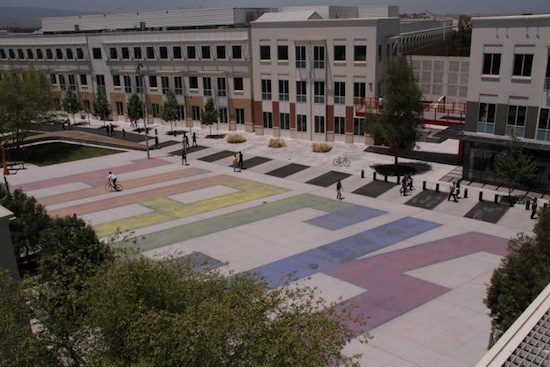 This will be the second year that Facebook employees, family and friends will march in this Sunday's San Francisco Pride Parade. Last year, according to a Facebook employee, hundreds marched in rainbow-colored company logo t-shirts. The marchers were holding signs of support and distributing Facebook stickers among other company promotional material.

I recently had the pleasure of meeting Andrew Noyes, Facebook's manager of public policy and communications, and Sara Sperling, head of diversity and inclusion at the San Francisco GLAAD Media Awards. The two were in attendance to accept on behalf of the company, a Special Recognition Award from GLAAD because of the company's efforts against bullying as well as the inclusion of various relationship status options for Facebook's LGBT users. A member can now list their relationship status as in a "domestic partnership" or "civil union," in addition to the "single," "married "and" it's complicated" descriptors.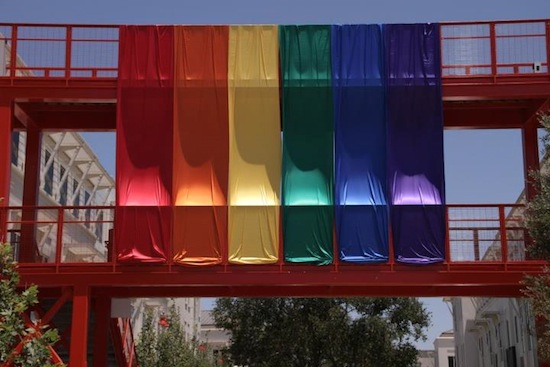 Facebook has never been shy to include everyone on their site, but in recent years has taken an active stance to really make the LGBT community feel welcome on the social networking site. In 2010, the company launched the Stop Bullying: Speak Up campaign, which assists students, teachers and parents to help prevent bullying. They are setting a standard for workplace equality and for LGBT inclusion of online services.
Watch last year's video here.
(Photos and Video courtesy of Facebook.)
Related
Popular in the Community