Now there's a new reason to seriously start investigating the possibility of civilian space travel: one of our favorite non-profit organizations just declared the universe LGBT-friendly.
Planting Peace's latest display of solidarity with the queer community involves a Pride flag, a high altitude balloon and a GoPro camera. The group, which regularly launches social activism campaigns to raise awareness about issues like LGBT rights and deworming children in developing countries, used the balloon to elevate a rainbow flag up through the Earth's atmosphere. It eventually reached its peak altitude approximately 21.1 miles above the planet.
The flag remained airborne, floating in outer space for just over three hours before making its descent back to Earth, in what Planting Peace says is a symbolic declaration of the universe as an LGBT-friendly space.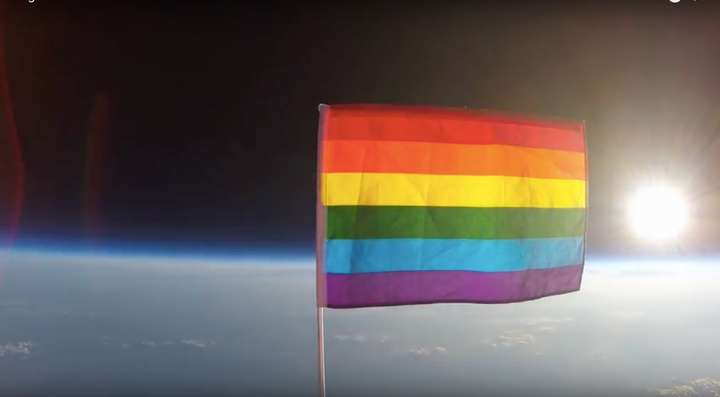 "It was an honor to send the first Pride flag into space, and it provided a wonderful opportunity to show that Planting Peace will not stop fighting for LGBTQ rights until all sexual and gender minorities experience full, fundamental rights in every corner of the universe," Aaron Jackson, President of Planting Peace, told The Huffington Post. "The backdrop of space gave us a stunning, inspiring and peaceful canvas for our message of hope to our LGBTQ family. I would love for LGBTQ children who are struggling to see this, and look up to the stars and remember that the universe shines brightly for them, and they are not alone."
Over the last three years, Planting Peace has engaged in a number of high-profile displays of LGBT visibility and activism. The nonprofit created The Equality House, a rainbow-colored building across the street from the Westboro Baptist Church compound in Topeka, Kansas, in 2013 and purchased another home nearby earlier this year to create the Transgender Pride house. These houses stand in opposition to the Church's hate ― both literally and figuratively ― and operate as safe spaces for queer people in the area.
Thank you for all that you do, Planting Peace! This is truly something remarkable.
Support HuffPost
Every Voice Matters
Before You Go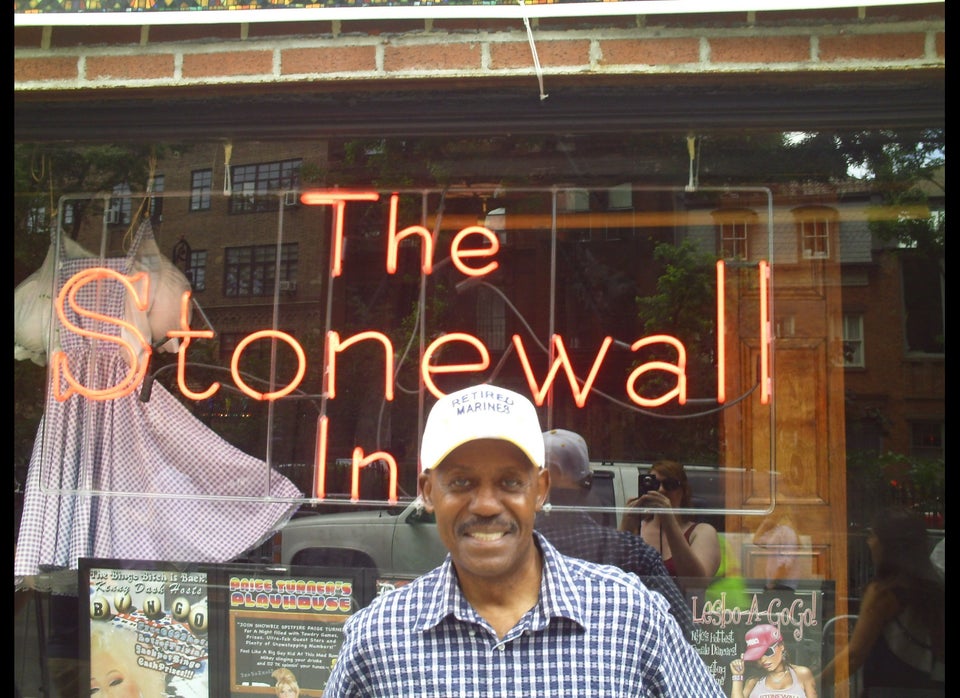 Gay Pride Around The World
Popular in the Community