During Pride, people who are part of the LGBTQ community have a chance to celebrate themselves while standing alongside their biggest supporters. Unfortunately, that doesn't always include their family. There are, however, many parents who stand by their LGBTQ children, no matter what.
Frances Goldin is just one example. Since 1971, the 94-year-old has made an effort to attend the Pride march in New York City every year. She brings the same sign with her, which reads, "I adore my lesbian daughters. Keep them safe."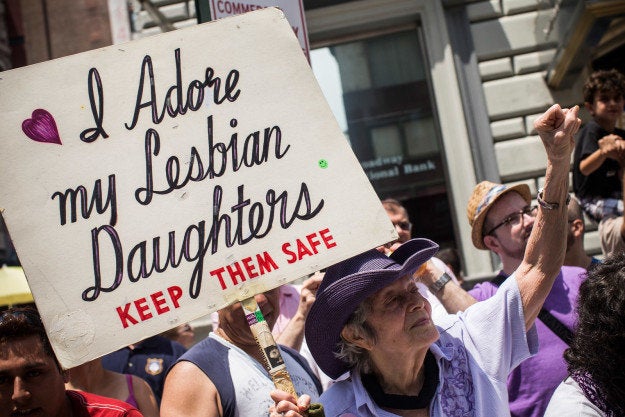 There are many moms and dads like Goldin who proudly go to Pride marches with their children to show support and prove they'll be there for them through it all.