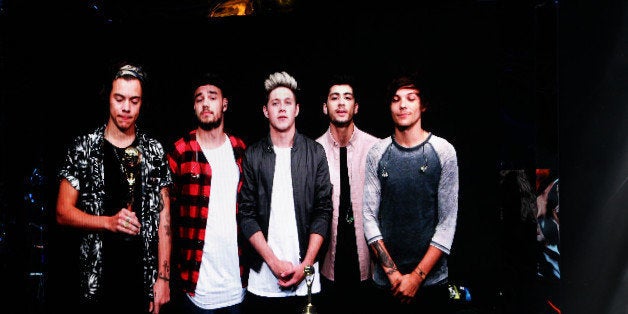 Father Conegundo Garganta, an official in the Catholic Bishops' Conference of the Philippines (CBCP), has urged the government to ban British boy band One Direction from the country, according to the Manila Times.
Garganta sees them as a bad influence and urged parents to prevent their children from becoming fans of the band. He made his comments during a weekly forum in Intramuros, Manila. "Do not lead [the youth in] the wrong direction," he said.
His statement comes on the heels of a leaked video which shows members of the group smoking marijuana in a car while en route to a concert in Lima, Peru.
"Why admit poisonous influences? There is enough poison in our society," Garganta said.
The President of the CBCP, Lingayen-Dagupan Archbishop Socrates Villegas, has spoken out against Garganta's call for a ban on One Direction. He explained that Garganta's statements are simply his own opinion and certainly not the official stance of the CBCP.
"In the first place, that some members smoked marijuana or contraband does not make its group itself condemnable," Villegas commented to GMA News Online. "One Direction has so many young followers. We condemn a group they idolize you condemn them…there has to be a better way of leading them to right path. CBCP loves and reaches out to the youth."
One Direction is slated to perform in the Philippines in March of 2015.