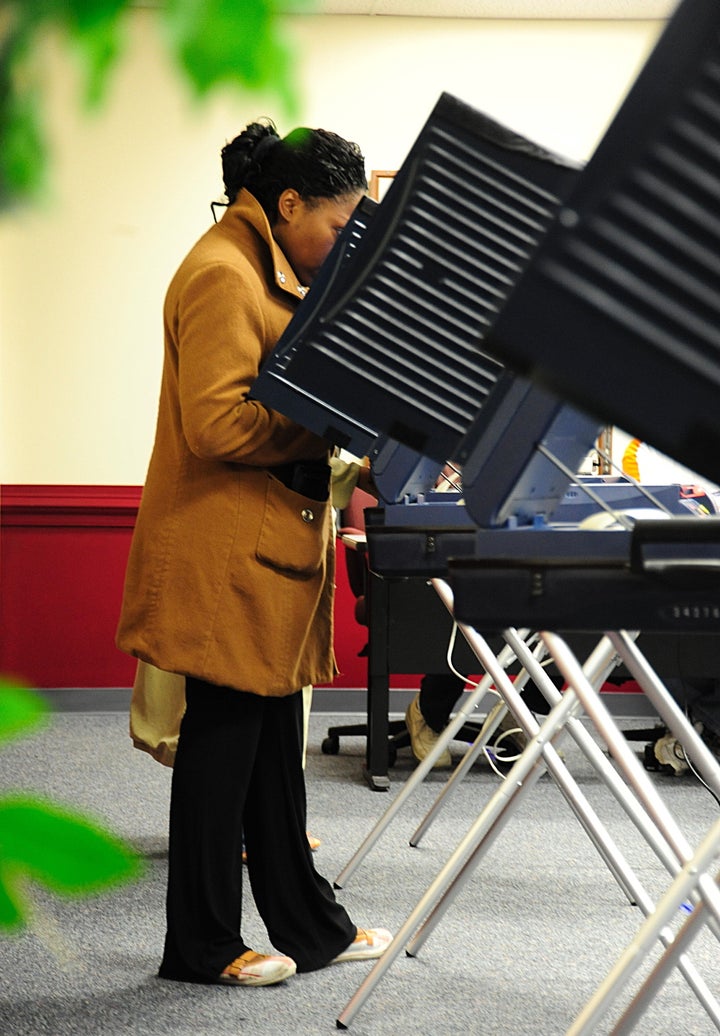 Dwindling state revenues and new federal election laws are among the reasons states have been changing the dates of primary elections in 2012. As more states move primary dates around, seventeen states and the District of Columbia have gone even further, consolidated presidential and state primaries in the wake of budgets that have yet to recover from the recession.
"There has been a ton of movement of primary dates," said Jennie Bowser, a senior fellow with the National Conference of State Legislatures, who has been studying the issue. "It is unusual to see this much."
Alabama, New Jersey, California and D.C. are the most recent states to move their presidential primary date to coincide with the primary for other offices. New Jersey Lt. Gov. Kim Guadagno (R) said in September when the presidential primary was changed from February to June that the move would save the state $12 million. In Alabama, Senate Election Committee Chairman Bryan Taylor (R-Prattville) said costs were one of the main reasons for moving the date.
"Clearly the expense of conducting additional elections was a major factor," Taylor told HuffPost. "It is also simply easier for the voters to know when they need to know go to the polls. Consolidation can increase voter turnout."
Bowser said that it is hard to pinpoint the average cost savings to merge the primary dates due to differences in individual areas in terms of the number of polling locations and cost to mail out absentee ballots. She did note, however, that the figure would be in the millions for any state.
The changes come as states still struggle to regain revenues lost in the current economic downturn. A report released last month by the National Governors Association and the National Association of State Budget Officers noted that, while there has been a slight uptick in state revenues, total revenue collection remains below levels from 2008, when the current recession began.
Bowser also expects the upcoming Supreme Court appeal of the proposed Texas redistricting map may cause changes to the state's primary schedule. The current primary is slated for March 6, with a runoff election on May 22, though both could change due to the January court hearing and potential changes to the map.
While finances have been one of the top concerns in terms of shifting dates, Bowser said a new federal law requiring absentee ballots to be mailed to overseas military personnel 45 days before the general election has caused multiple states to change primaries that were scheduled for September. She noted that Colorado moved their primary to August, while other states have moved primaries to June and July.
New York, Massachusetts, Delaware, New Hampshire and Rhode Island remain the only states with September primaries on the books. New York officials are currently weighing a primary date move, following sanctions from the U.S. Department of Defense resulting from refusal to do so thus far. State legislators have asked for an exemption, but a federal judge is considering moving the state's primary to June.
Bowser noted that Massachusetts officials may also move their Sept. 6 primary date due to a conflict with the Democratic National Convention.
While concerns have been expressed by some state officials that a August primary would decrease participation due to vacationing voters, Bowser said her research showed that states that have used August primaries in the past have not had a problem with turnout.
"In a lot of these states they are tradition," she said. "People are accustomed to a primary in August."
Calling all HuffPost superfans!
Sign up for membership to become a founding member and help shape HuffPost's next chapter