Democrats might prefer to see a few more presidential challengers enter the race, while Republicans may wish their candidate list was winnowed down -- but voters in both parties say they're largely happy with their options, a new HuffPost/YouGov poll finds.
Democrats know who they're voting for, while the GOP field remains wide open
Most Republicans say they're already following election coverage, but they're far from making up their minds, with just 29 percent saying they have a preferred candidate. Democrats, with significantly fewer options, mostly say they have a good idea of who they'll choose. While the poll didn't ask specifically which candidate they preferred, it's a good bet that most are supporting Hillary Clinton -- in an earlier poll, nearly 60 percent called her their top choice for a nominee.
Neither party is especially happy with the size of its presidential field...
The grass is always greener on the other side of the ballot: a 45 percent plurality of Democratic voters say their party has too few presidential candidates, while a similar 41 percent of Republican voters say they have too many. Fewer than a third in either party say they have about the right number.
...but they're happy overall with the candidates they have.
A majority of voters in both parties -- 59 percent of Democrats, and 66 percent of Republicans -- say they're either enthusiastic about or satisfied with the field of primary candidates running in their party. Fewer than a quarter describe themselves as either dissatisfied or upset.
Even those who complain about the number of candidates are largely content. Sixty-nine percent of the Republican voters who wish there were fewer candidates running still say they're at least satisfied, as do 54 percent of the Democrats who'd like to see more challengers enter the race.
The HuffPost/YouGov poll consisted of 1,000 completed interviews conducted May 19-20 among U.S. adults using a sample selected from YouGov's opt-in online panel to match the demographics and other characteristics of the adult U.S. population.
The Huffington Post has teamed up with YouGov to conduct daily opinion polls. You can learn more about this project and take part in YouGov's nationally representative opinion polling. Data from all HuffPost/YouGov polls can be found here. More details on the poll's methodology are available here.
Most surveys report a margin of error that represents some, but not all, potential survey errors. YouGov's reports include a model-based margin of error, which rests on a specific set of statistical assumptions about the selected sample, rather than the standard methodology for random probability sampling. If these assumptions are wrong, the model-based margin of error may also be inaccurate. Click here for a more detailed explanation of the model-based margin of error.
Before You Go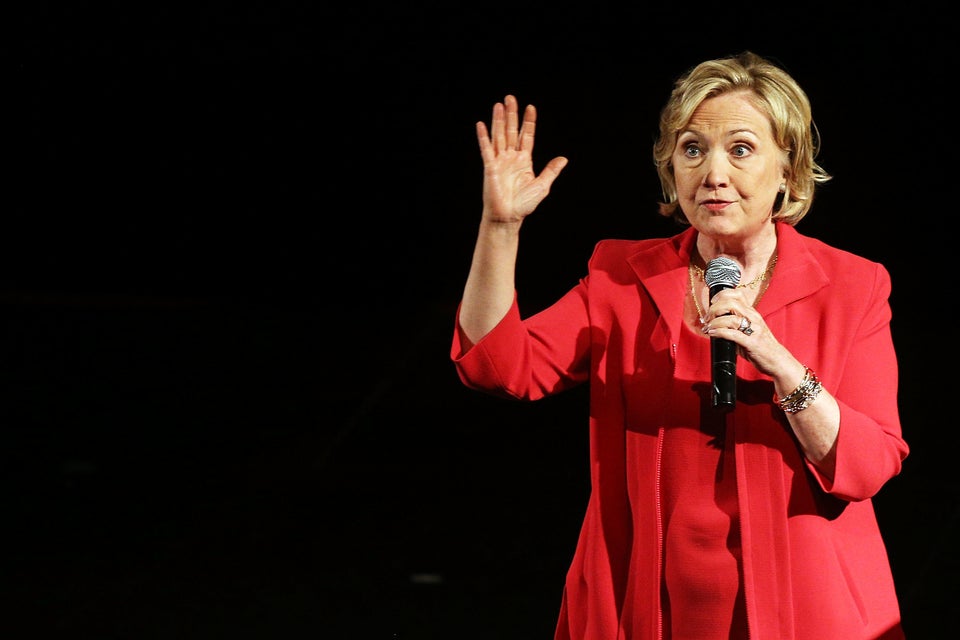 Potential 2016 Presidential Contenders
Popular in the Community