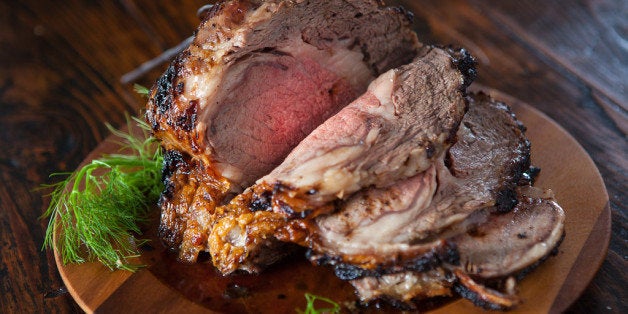 For some people, Christmas dinner just isn't Christmas dinner unless there is a brontosaurus-sized prime rib roast crowning the table. It's a meal that screams: this is special. And, well, special is what Christmas is all about.
Prime rib roast isn't something we get to eat every day -- the price of this fine cut reserves it for celebrations only. And because of its value, it's also a cut of meat you don't want to mess around with too much because, well, it's already perfect as it is.
But we can't help and mess with perfection -- and we also believe that a little tinkering is never a bad thing -- so we put together 11 recipes that will help you elevate this already glorious meal to an epic status.
Coffee Rubbed Prime Rib Roast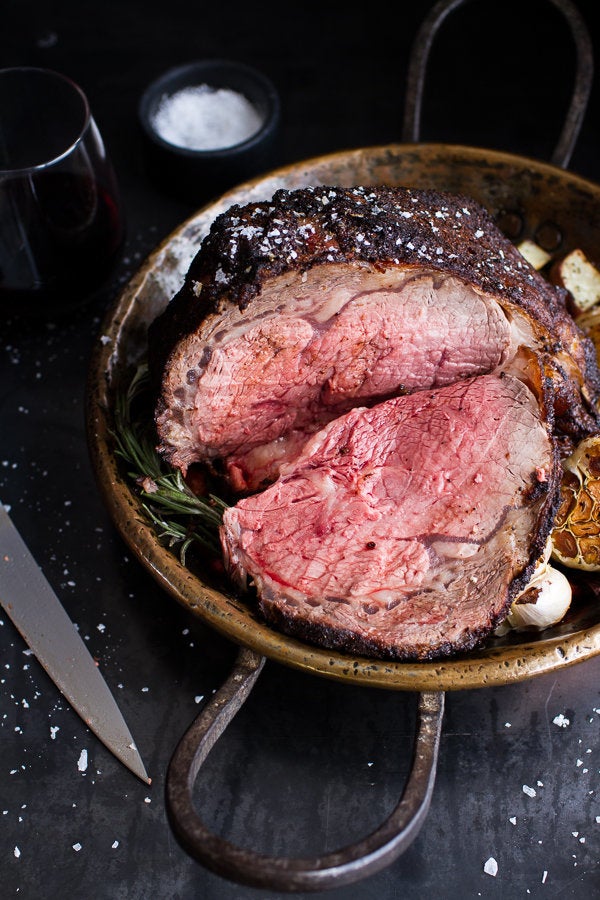 Garlic Thyme Prime Rib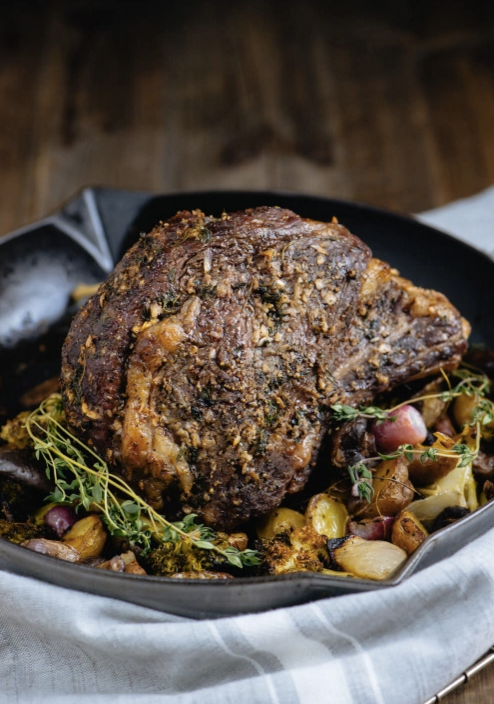 Prime Rib With Mustard And Herb Butter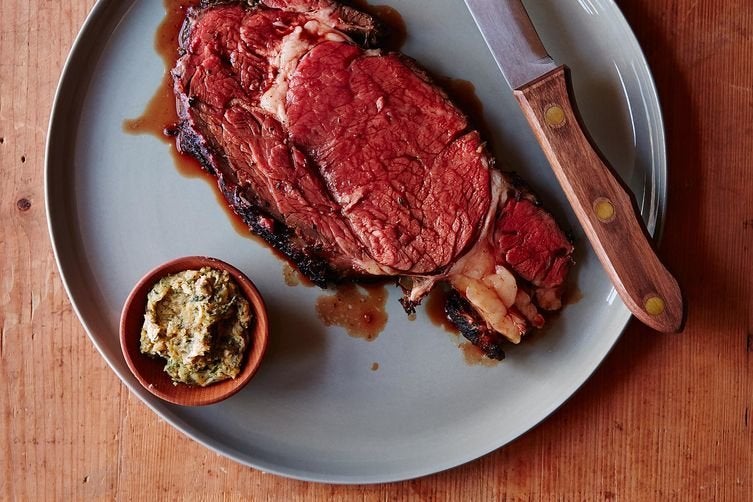 Herb Crusted, Garlic-Stuffed Prime Rib Roast With Creamy Dijon-Horseradish Sauce and Au Jus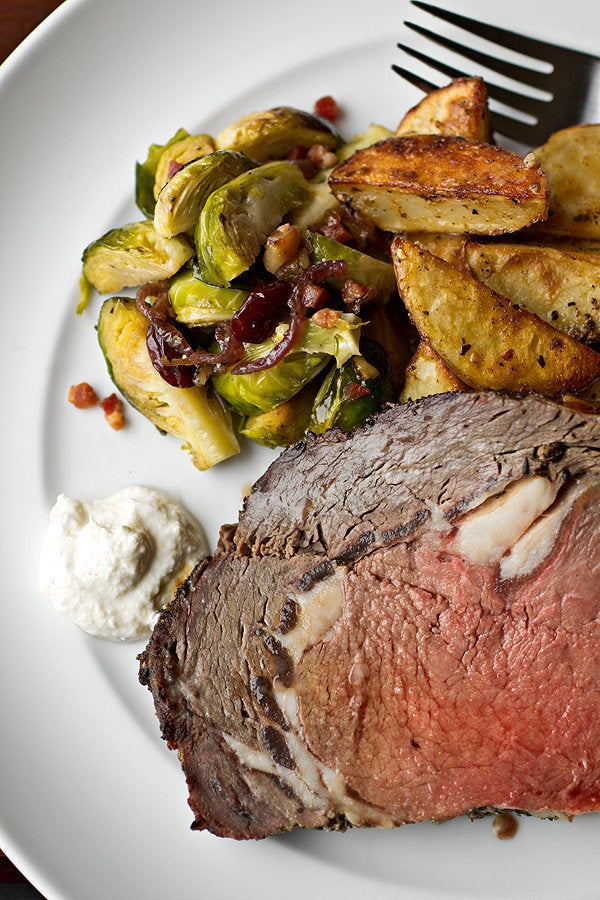 Classic Prime Rib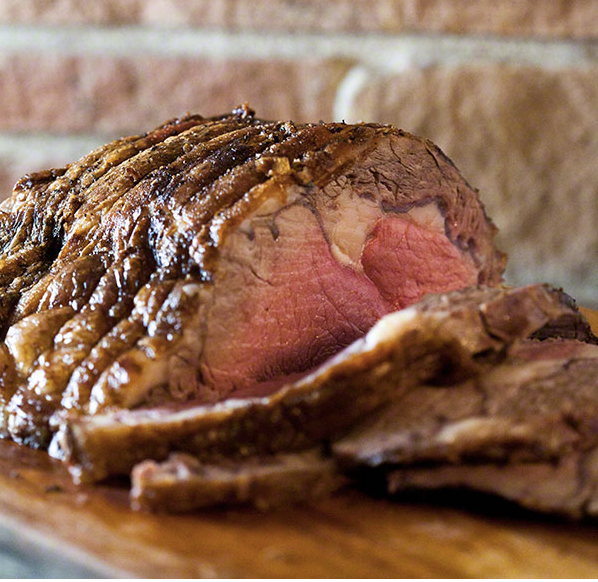 Roasted Prime Rib With Creamy Horseradish Sauce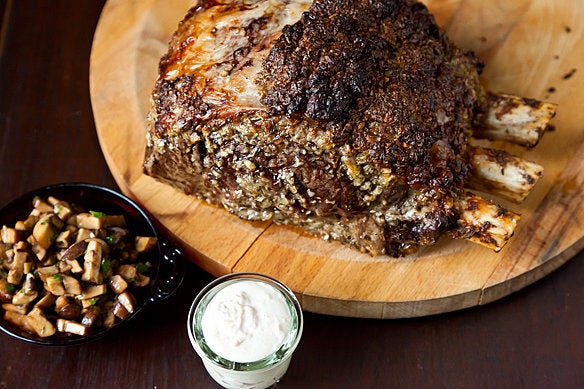 Standing Rib Roast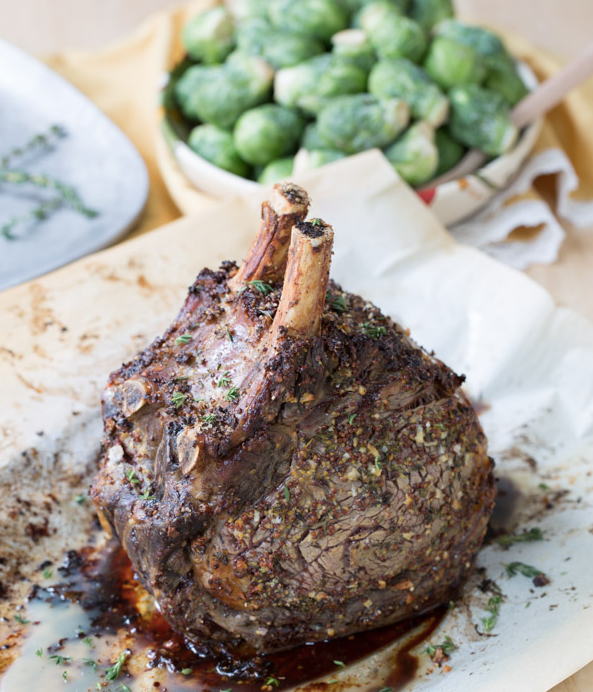 Prime Rib Roast With Miso Jus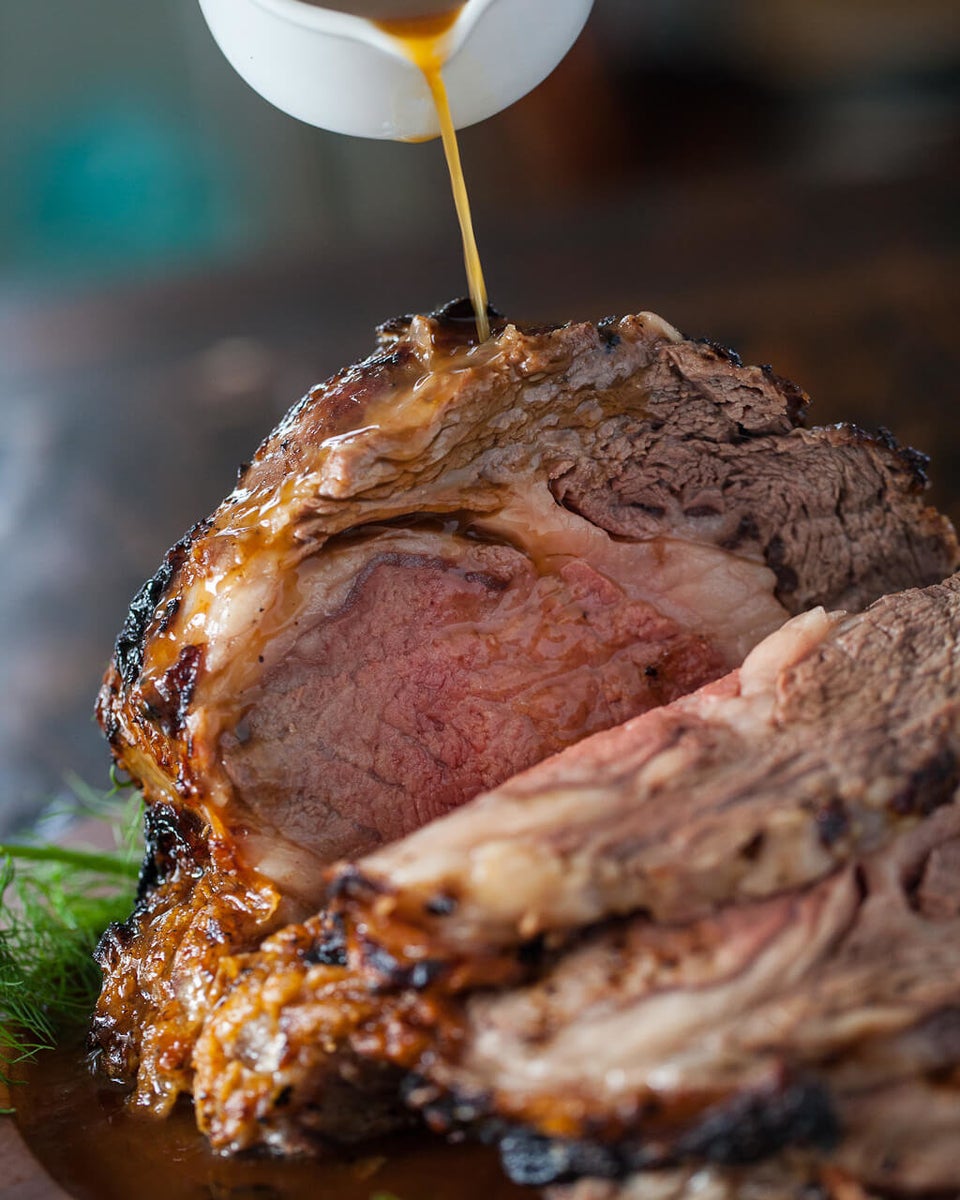 Reverse Seared Prime Rib Roast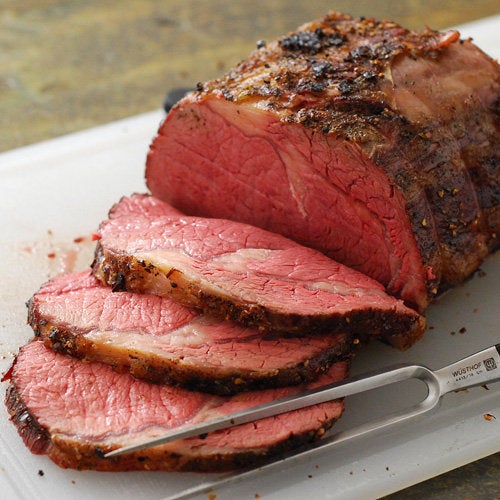 Mushroom Crusted Prime Rib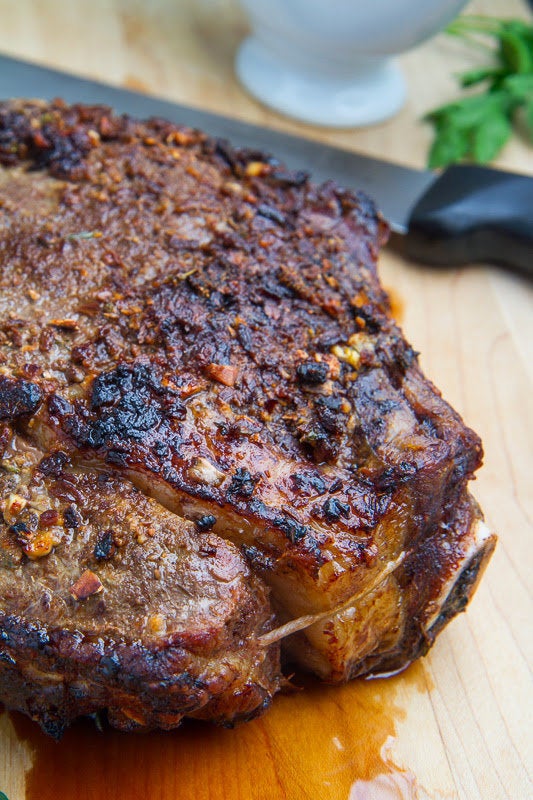 Mark's Standing Rib Roast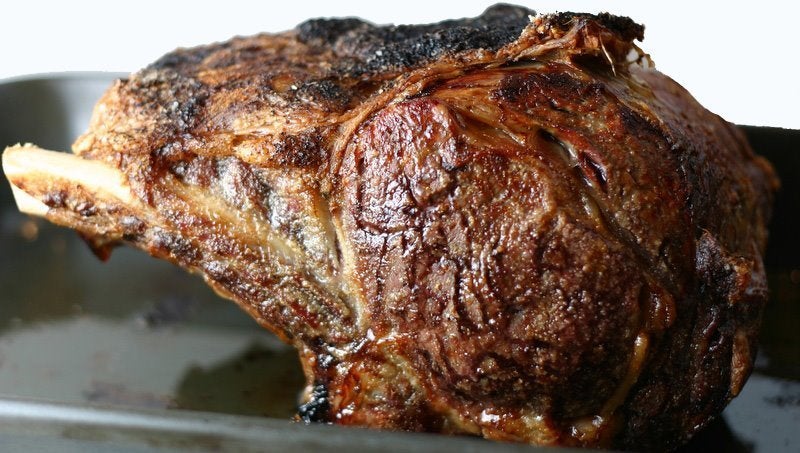 Big, Bold, Beautiful Food
Wasabi-Garlic Crusted Prime Rib Roast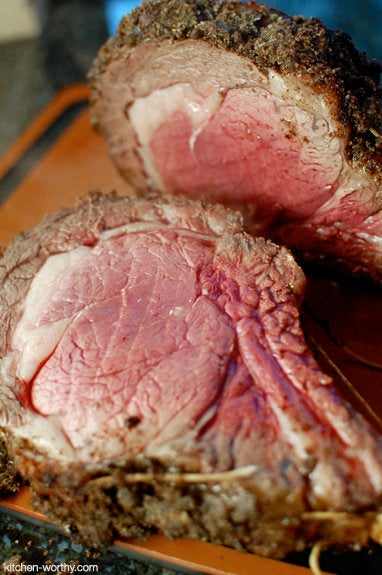 Liren Baker of Kitchen Confidante
Perfect Prime Rib Roast With Red Wine Jus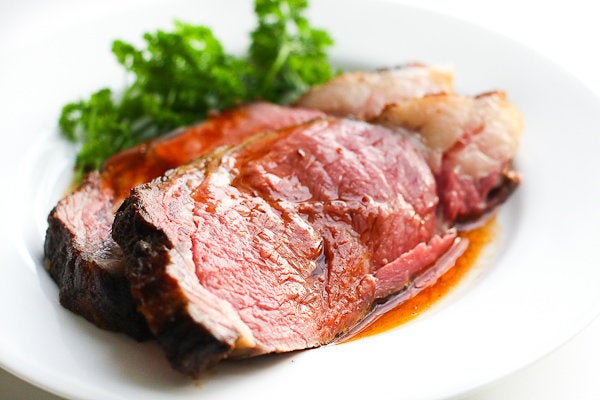 Related
Before You Go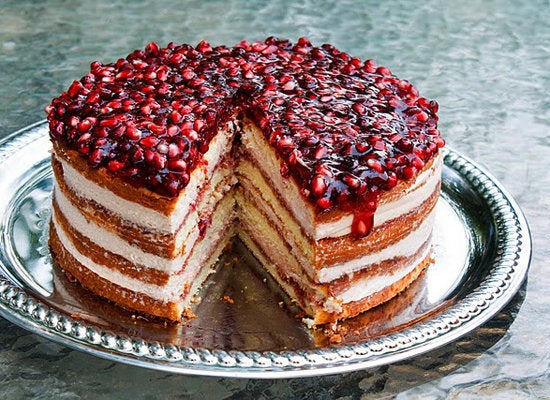 Stunning Christmas Desserts