Primrose, a donkey born at the Bind Equine Veterinary Practice in Bridgnorth, Shropshire in the United Kingdom, was born so premature she required casts be placed on her front legs until they developed more, ITV News reports.
Luckily, the bright pink casts are as helpful as they are adorable.
Although it's sad when animals require medical attention, sometimes bandages have the tendency to make baby animals even cuter.
In March, two orphan baby sloths won the hearts of thousands when they were swaddled in "onsie" bandages after suffering from a nasty case of mange -- a skin infection caused by parasitic mites. The bandages kept the animals from licking off the balm made of lard and sulfer, which kills the mites.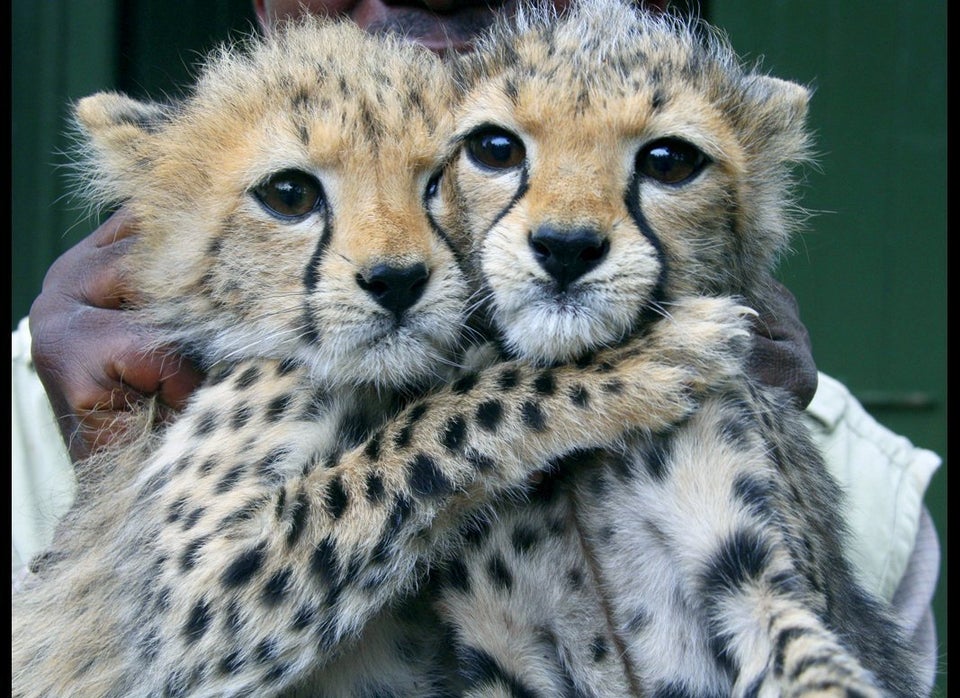 Baby Animals
Popular in the Community