In Daniel Haack 's new picture book, a handsome prince's search for happily ever after ends, as many fairy tales do, with a wedding. In this case, however, the prince's heart isn't won over by a beautiful maiden, but rather a knight in shining armor.
Haack, who resides in Los Angeles, said an overall lack of LGBTQ representation in children's media inspired him to write Prince & Knight, released May 1. The book features stunning, full-color illustrations by Stevie Lewis that depict the prince's stuggles in finding a bride, a battle with a ferocious, fire-breathing dragon and, finally, true love's kiss.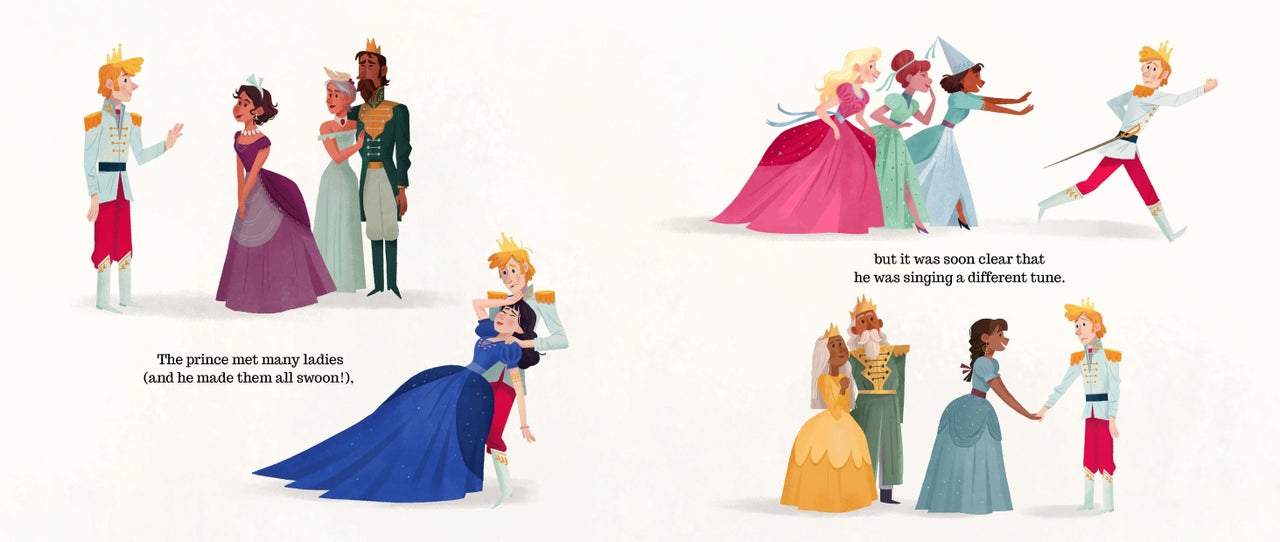 "Kids deserve to see their own lives and their families represented," the first-time author, head of marketing and communications at JibJab for the children's educational media brand StoryBots, told HuffPost. "I thought it'd be cool to take these classic fairy tale tropes of Prince Charming and the knight in shining armor and tell a story in which not only do they save the day, but they find true love in each other, too."
Prince & Knight arrives days ahead of Prince Harry and Meghan Markle's real-life royal wedding on Saturday. Haack insists he didn't time his book's release deliberately, calling it a "total and wonderful coincidence."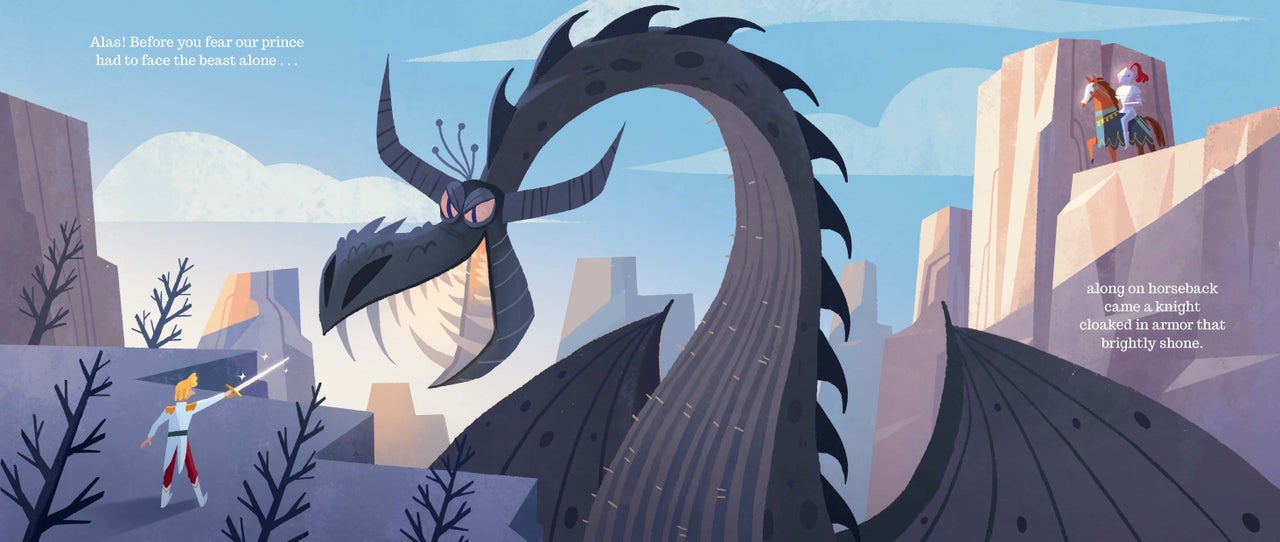 Prince & Knight is the inaugural effort in a new partnership between GLAAD and Bonnier Publishing USA, which a joint statement said is aimed at "integrating and elevating positive LGBTQ representation in children's literature." The collaboration includes the release of at least four new queer-inclusive works across genres and formats for children up to the age of 14 each year.
A second picture book, Erica Silverman's Jack (Not Jackie), will hit shelves in October as part of the GLAAD and Bonnier Publishing USA effort. That book features illustrations by Holly Hatam and follows a character named Susan, who learns to accept that her younger sibling identifies as "Jack" rather than "Jackie."
Additional 2018 titles are set to be announced in the coming months, and a portion of the proceeds from all book sales will benefit GLAAD.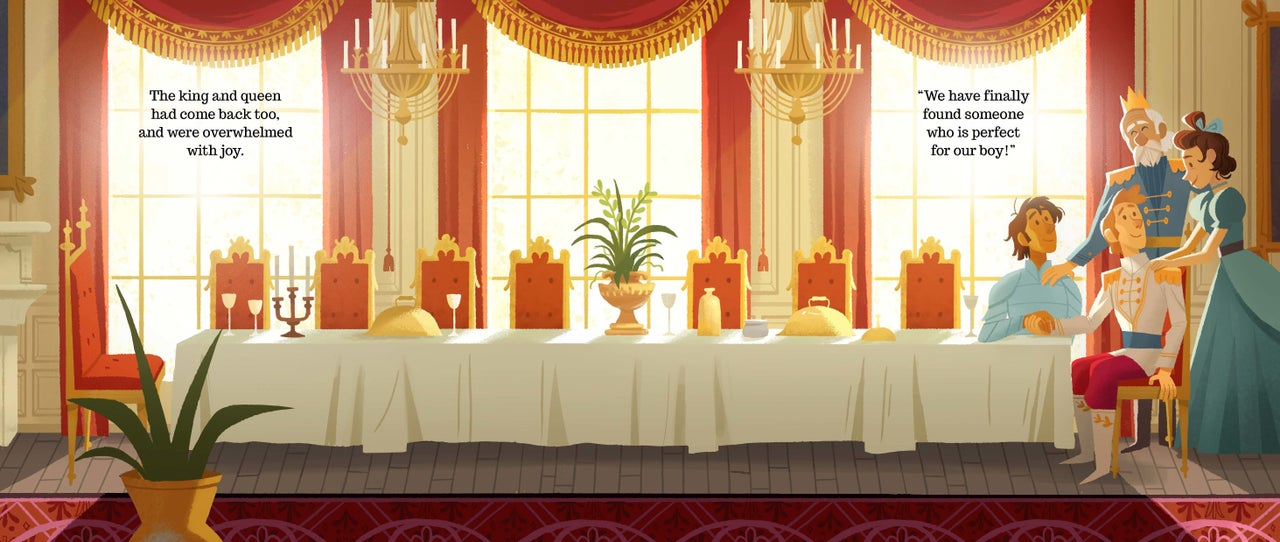 GLAAD President and CEO Sarah Kate Ellis said the partnership was part of her organization's goal of "advancing positive representation of LGBTQ lives, experiences, and stories at every stage of our lives." Books, she said in the statement, "are a natural progression to encourage awareness, kindness, and acceptance at an early age."
"It's so important that my two kids and others like them see their families reflected in the media," she said.
Haack said he's received only positive feedback on his book so far.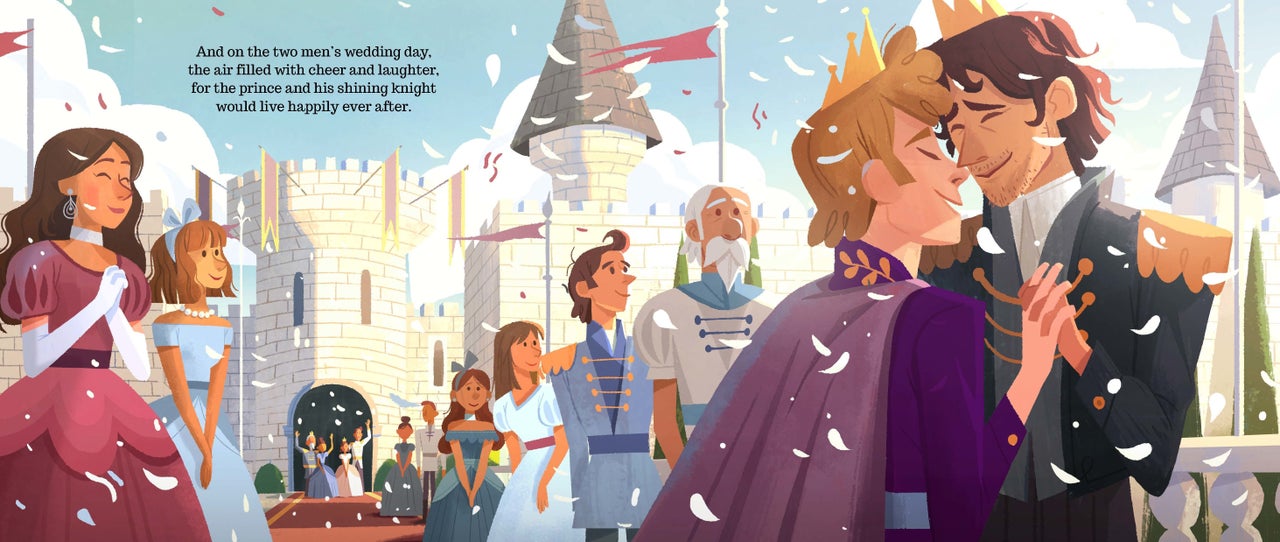 "I'm sure there will certainly be some parents who take issue with the book," he said. "But I think anyone who has read it can agree it's a totally kid-friendly story. For all the gay parents who have shared the book with their kids and who have told me they wish they had something like this when they were young, I've heard from just as many straight parents who love it."
Ultimately, Haack hopes young readers come away from Prince & Knight with the understanding that LGBTQ people "are just as capable of being the brave heroes, and are just as worthy as anyone of being in love."
Prince & Knight is available for purchase on Amazon and wherever books are sold.