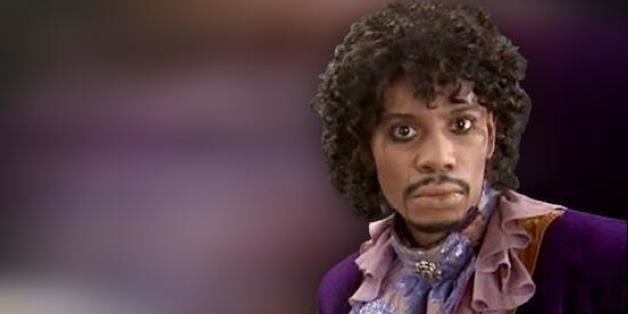 Singer-songwriter Prince has made headlines again due the most astonishingly genius art pegged to his newly released single, "Breakfast Can Wait."
The visual features Dave Chappelle playing Prince in a sketch from "The Chappelle Show," nailing a deer-in-headlights look while posing next to a stack of mediocre-looking pancakes.
We haven't heard the track in its entirety yet, but the groovy sample (listen below) doesn't deter us from offering a little correction: Prince, breakfast can't wait.
Hear us out, Joey Coco: Those who eat breakfast tend to be more creative, productive and leaner than their breakfast skipping counterparts.
Click here for some delicious, healthy breakfast ideas (even you, Mr. Nelson), and check out the slideshow below to really understand why breakfast can't wait.