Prince Charles delivered an impassioned warning about the dangers faced by Christians in the Middle East at an interfaith Christmas reception held for religious leaders at Clarence House. Prince Ghazi of Jordan, Archbishop of Canterbury Justin Welby, Roman Catholic Archbishop of Westminster Vincent Nichols, and Chief Rabbi Ephraim Mirvis joined him in solidarity, adding to his appeal to people of faith to unite in "outrage" against the violence faced by Christians, reports The Telegraph.
The Prince stated, ""It seems to me that we cannot ignore the fact that Christians in the Middle East are increasingly being deliberately targeted by fundamentalist Islamist militants."
Though Christianity's history is irrevocably tied to The Middle East, that connection has decreased dramatically in recent years. "Christianity was literally born in the Middle East and we must not forget our Middle Eastern brothers and sisters in Christ," Prince Charles noted. "Yet today the Middle East and North Africa has the lowest concentration of Christians in the world - just four per cent of the population and it is clear that the Christian population has dropped dramatically over the last century and is falling still further."
During his speech he addressed the damage that Christian persecution does to interfaith efforts between Islam and Christianity. "For 20 years I have tried to build bridges between Islam and Christianity and to dispel ignorance and misunderstanding," he said. "The point though surely is that we have now reached a crisis where the bridges are rapidly being deliberately destroyed by those with a vested interest in doing so."
Prince Charles made his remarks after visiting the Egyptian Coptic Church center in Stevenage and the Syriac Orthodox Church in west London, accompanied by Prince Ghazi. They met with churchgoers who had either faced persecution themselves or had family members they were worried about, reports the BBC.
The Prince has been active in interfaith efforts for much of his public career, and has announced his intention to make a symbolic change to his title upon accession to the throne. Rather than being known as the traditional "Defender of the Faith," he's said that he will be "Defender of Faith"or "Defender of Faiths" to reflect a more inclusive religious spirit appropriate for Britain's multifaith society.
Prince Ghazi of Jordan added his support for the Christian community in the Middle East. "Christians were present in the Arab world 600 years before Muslims," he said. "Indeed, Arabs were perhaps the first non-Hebrew Christians in the world, and became Christians during Jesus Christ's own lifetime."
Pope Francis has also been active in condemning the persecution of Christians, which has been particularly fierce in Syria and Egypt. He recently tweeted: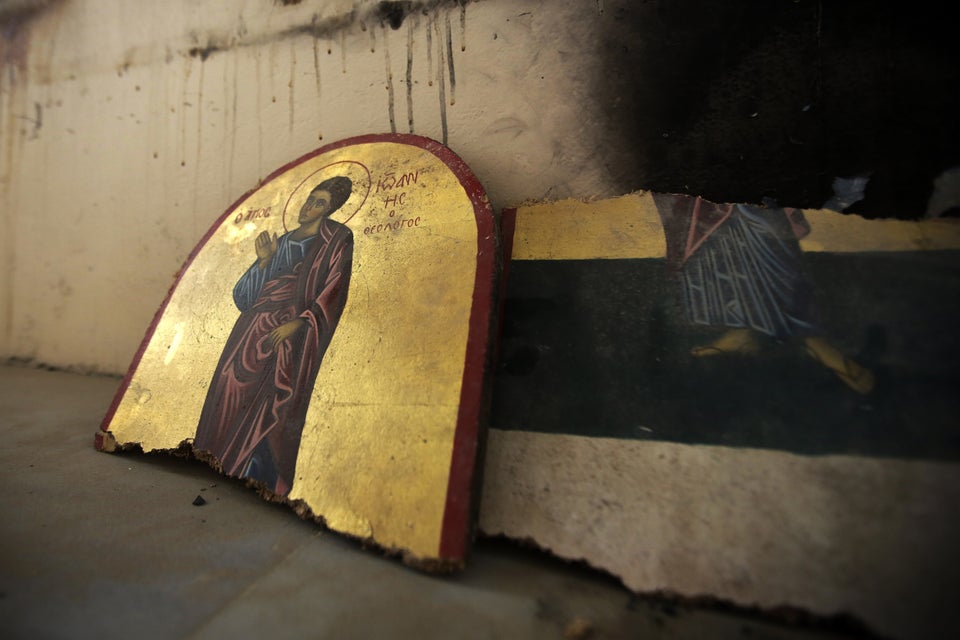 Syria Conflict Destroys Religious Sites And Icons