"I think vaccination is critical in order to ensure that we have a way out of this ― otherwise it is going to be very difficult," the Prince of Wales, 72, said during an appearance on CNN's "Quest Means Business."
Charles told host Richard Quest that he had the "greatest sympathy for anybody who does end up with this frightful virus and also nothing but the deepest possible sympathy for those who have lost loved ones in this horror that we're facing."
The prince also praised AstraZeneca and Oxford University for making its vaccine available at cost to those who need it around the world.
"I've been communicating over the last year with somebody called Pascal Soriot who is the chief executive [officer] of AstraZeneca," Charles said.
"So I've been talking to him this year about the development of this vaccine they have been producing with Oxford University. And it is remarkable what AstraZeneca is doing, in making it available for so many people around the world at cost. And not making a profit of any kind."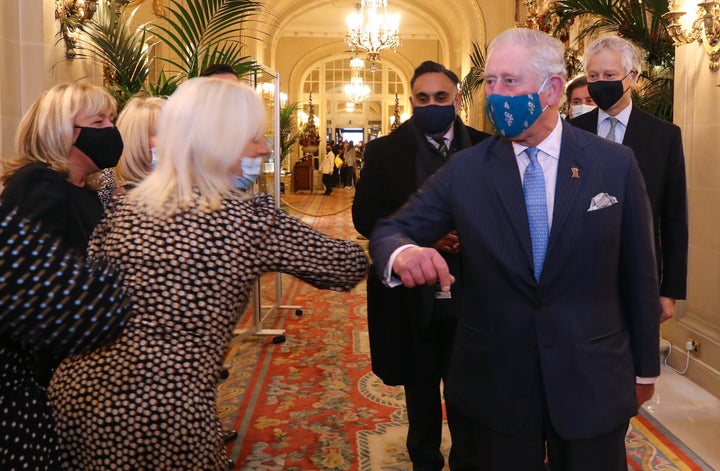 Prince Charles himself tested positive for COVID-19 in March. At the time, a Clarence House spokesperson said the royal was self-isolating with mild symptoms and working from home.
"I was a little bit worried, but my father has had many chest infections, colds, things like that over the years," he said in a rare BBC interview. "So I thought to myself, if anybody is going to beat this, it's going to be him."
It was later revealed by The Sun in November that the Duke of Cambridge reportedly contracted COVID-19 around the same time that his father tested positive and was "hit pretty hard by the virus."
Popular in the Community