A new documentary titled "Royal Paintbox" explores the hidden artistic side of the UK's royal family, revealing that Prince Charles and his relatives have taken to painting in their downtime. In the ITV production, Charles stands out as the family's real art star, painting scenes from their Balmoral estate, turning rough sketches into colorful landscape paintings.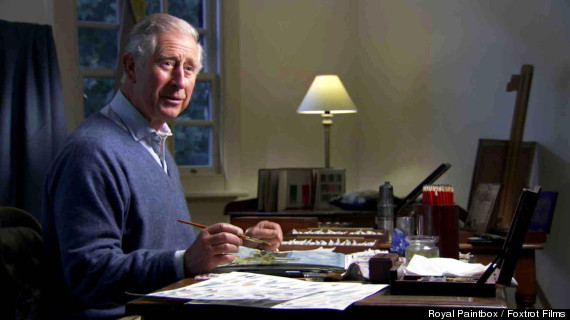 The Margy Kinmoth film give a rare glimpse into the prince's studio, filled with easels, tubes of paint, and a collection of unfinished watercolors, just like you'd expect from a proper artist. Whether he's being interviewed in his private painting alcove or on the hills of his beloved moorlands, Charles gushes about how much he loves his creative hobby.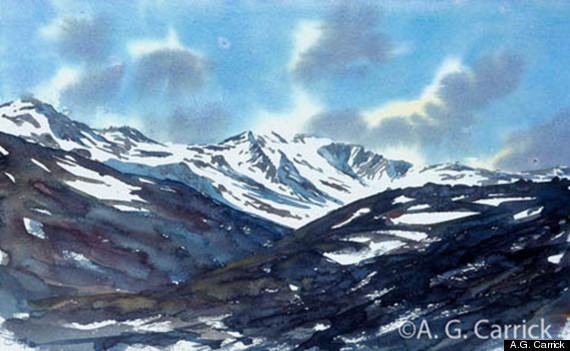 A painting by Prince Charles.
The Prince of Wales isn't the only royal to demonstrate a knack for art making, however. The documentary shows that the Queen, her younger sister Princess Margaret, Margaret's daughter Lady Sarah Chatto, the Queen's husband Prince Phillip, and even Mary Queen of Scots and Queen Victoria have all dabbled in the craft. Victoria, for her part, left behind thousands of artworks that she made during the 40 years after her husband Albert's death.
For more on the artsy side of Buckingham Palace, stay tuned for the "Royal Paintbox," set to hit Edinburgh's Cameo Cinema on April 21. Many of the works featured in the film will also be on view at the exhibition "Royal Paintbox: Royal Artists Past And Present" at the Drawings Gallery at Windsor Castle, from June 22, 2013 to January 24, 2014.
Check out the trailer for the film below and let us know your thoughts on the prince's painting skills. How do they stack up to Dubya's self-portraits?
Popular in the Community