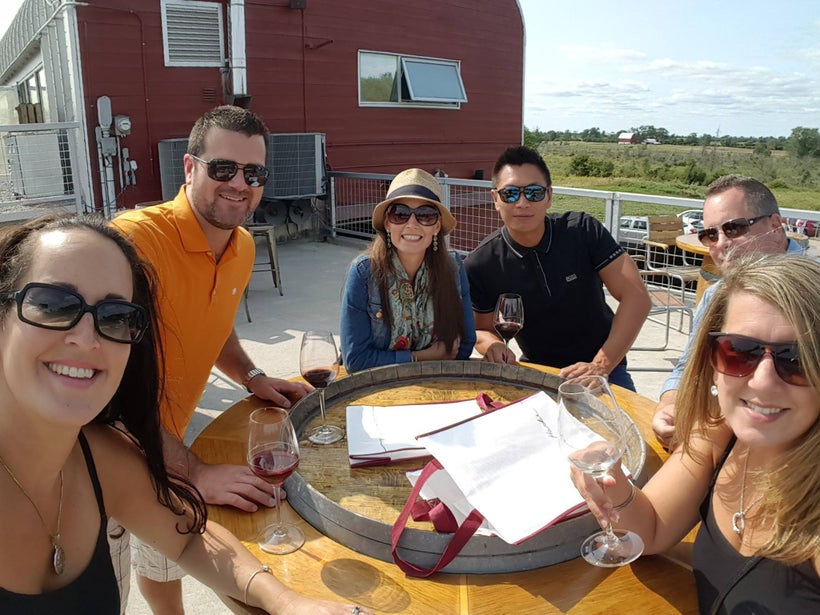 Do you ever stop to think about the places you've been to, throughout your life? The settings and backdrops where memories were shared with family members, friends, or during times of solitude?
As a child growing up in the nearby town of Belleville, Ontario— in the 70s and 80s— 'The County' was our family's go-to destination for camping trips and beach days.
So many of my favourite summer memories happened there. From watching Star Wars on the big screen at The Mustang Drive-In, catching waves on a windy day at The Outlet beach, to playing hide and seek in the sandy hills of The Dunes; The County was the idyllic backdrop for simplistic summer fun.
In fact, when my husband and I got married back in 2005, we hosted our big day there. And, despite the rain (which lasted only long enough to force our ceremony indoors) I loved our wedding day in the gorgeous County.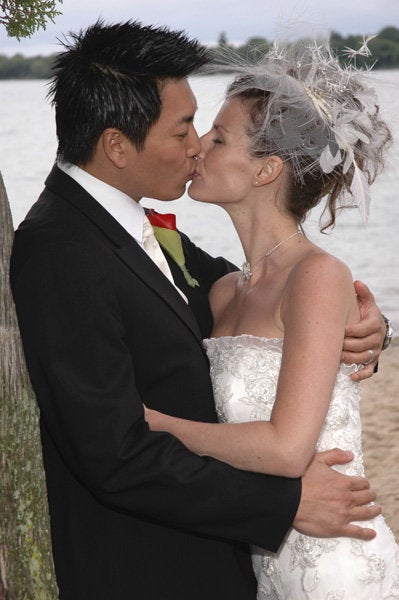 Since then, we've only managed to revisit the area a handful of times. We took the kids for lunch at Isaiah Tubbs (where we said our "I do's") a few summers ago. We've also treated them to some beach days and a few camping trips at the Sandbanks over the years.
And each time we visited the Picton area, I became more and more intrigued by the changes. With a surge of new restaurants and wineries, Prince Edward County has become even more eclectic and charming than it already was. I knew my husband and I could really use some kid-free time to wander the wineries and try out some of the new restaurants but we never seemed to make it happen.
Recently, though, we threw parental responsibility to the wayside (we dropped the kids off at the grandparents') and we joined two other couples to celebrate our friend's 40th birthday. Now, this was not just any 'ol friend. Becky is one of my oldest pals. Our parents are close so she and I basically shared a childhood.
We munched on popcorn and M & M's together at the Mustang Drive-In, in the backseat of my parents' K-Car. And the Sandbanks was pretty much our summer home. She was the maid-of-honour on my wedding day (and I her's).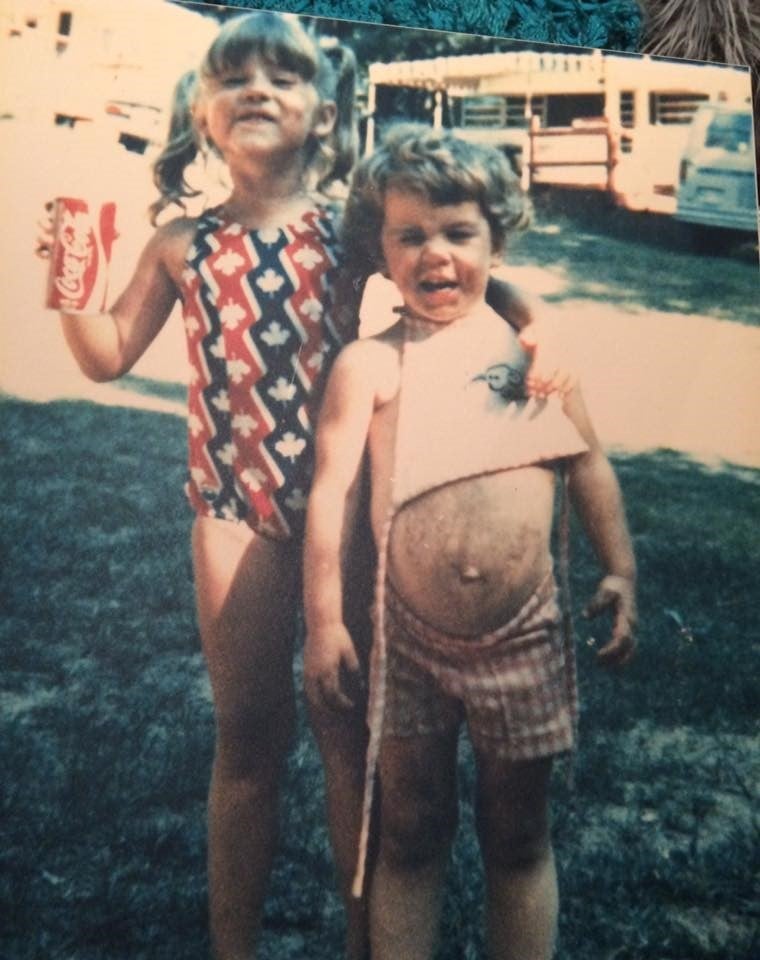 Meeting up in The County to celebrate Becky's birthday reminded me just how long and how often she and I have been a part of each other's lives. It also reminded me that not only should we cherish the people we love but we should always make time to revisit the places that make us smile— the backdrops and settings of our life's story.
These were our highlights, in case you're contemplating a trip out to The County.  Book yourself in for a wine tour, that way you can sit back, relax, sip wine, and not drive. We used Sandbanks Vacations & Tours and had a great experience. Our guide was friendly and laid back, the bus was clean and comfy and pretty classy (for a bus).  Norman Hardie's was the winery that stood out most for me. The wine tasting guide was both entertaining and informative and I enjoyed several of their wines. They also serve wood oven pizzas there; the smell was incredible!  Unfortunately, yet so very fortunately, we had already eaten lunch at The Drake so we weren't hungry. I am still in awe of the utter coolness of The Drake Devonshire. You absolutely MUST go there, even if it's just for a drink. The cocktails were like works of art. The food was fresh, tasty, and creatively presented. The White Sangria was to-die-for, and the staff were attentive and friendly. The decor was artsy and quirky which made every seat in the restaurant, not just those facing the water, a great one.  
REAL LIFE. REAL NEWS. REAL VOICES.
Help us tell more of the stories that matter from voices that too often remain unheard.
This post was published on the now-closed HuffPost Contributor platform. Contributors control their own work and posted freely to our site. If you need to flag this entry as abusive,
send us an email
.