Prince George will be king someday, but that doesn't make him immune to a little teasing from his older cousin, Savannah Phillips.
The 4-year-old and Phillips, who is the Queen's great-granddaughter, were captured in one of the most memorable photos from the Queen's annual birthday parade, formally called Trooping the Colour, on Saturday.
As the royal family (including the new Duchess of Sussex!) gathered to watched the planes fly past the palace, Phillips and George started goofing off a bit.
Phillips, 7, pretended to conduct the music to "God Save the Queen" from the balcony, but stopped herself in order to shush her younger cousin. It produced this highly meme-able moment: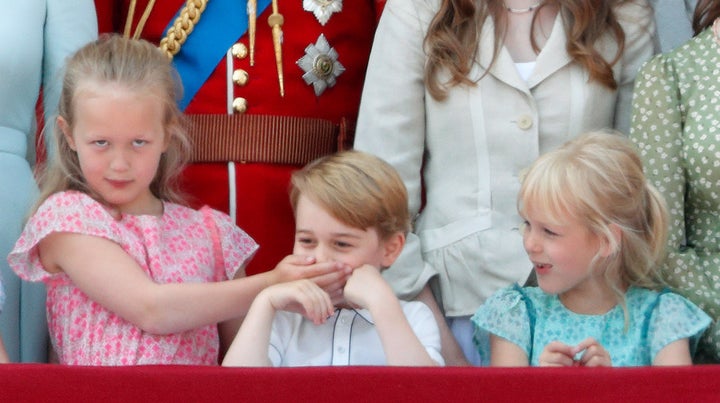 Here's how it all unfolded (notice the queen isn't loving it):
Prince William clearly wasn't pleased with Phillips or his eldest son, either: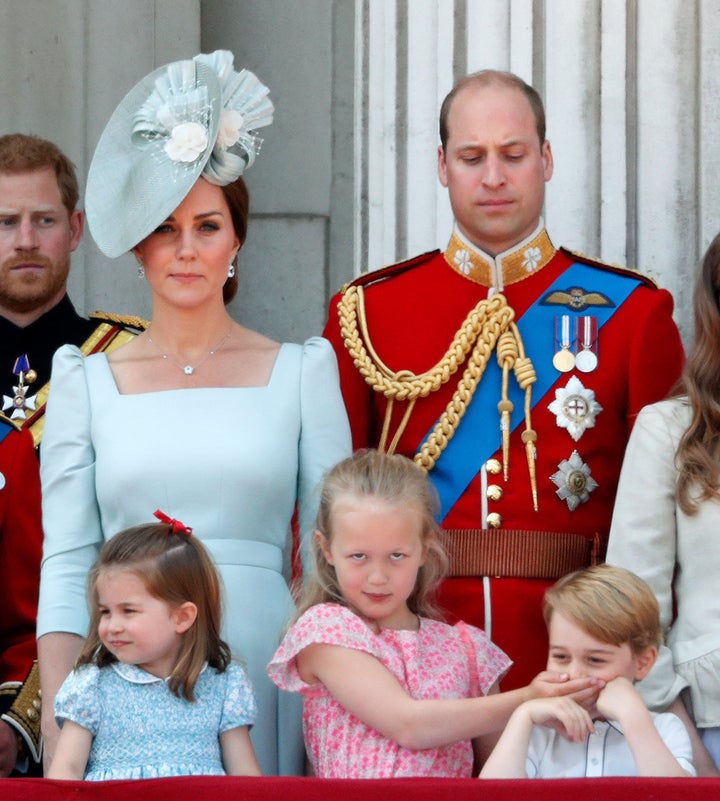 But other people really loved the interaction:
People also loved seeing the Duke and Duchess of Sussex on the balcony, after the two returned from their reported honeymoon in Canada.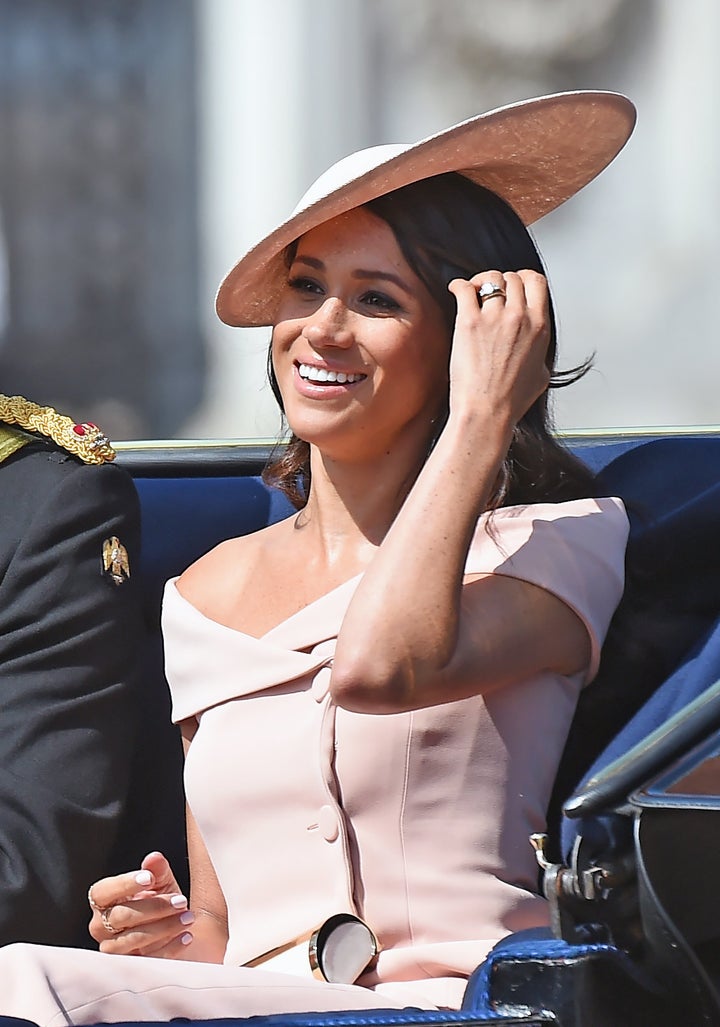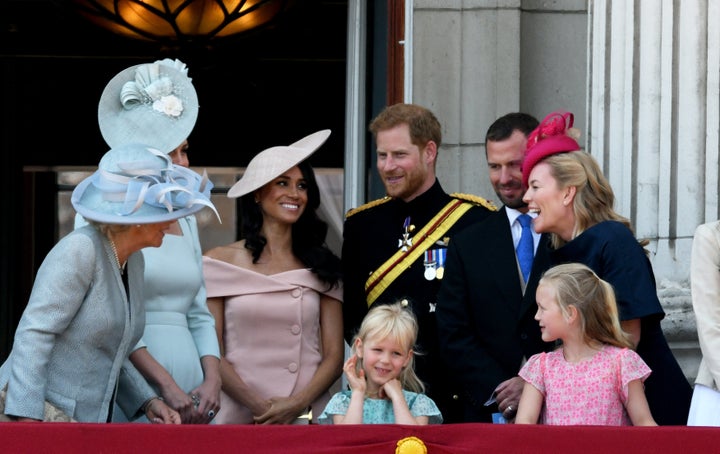 On June 14, the Duchess of Sussex will join Queen Elizabeth II for her first solo outing with her majesty in Cheshire. We'll be watching!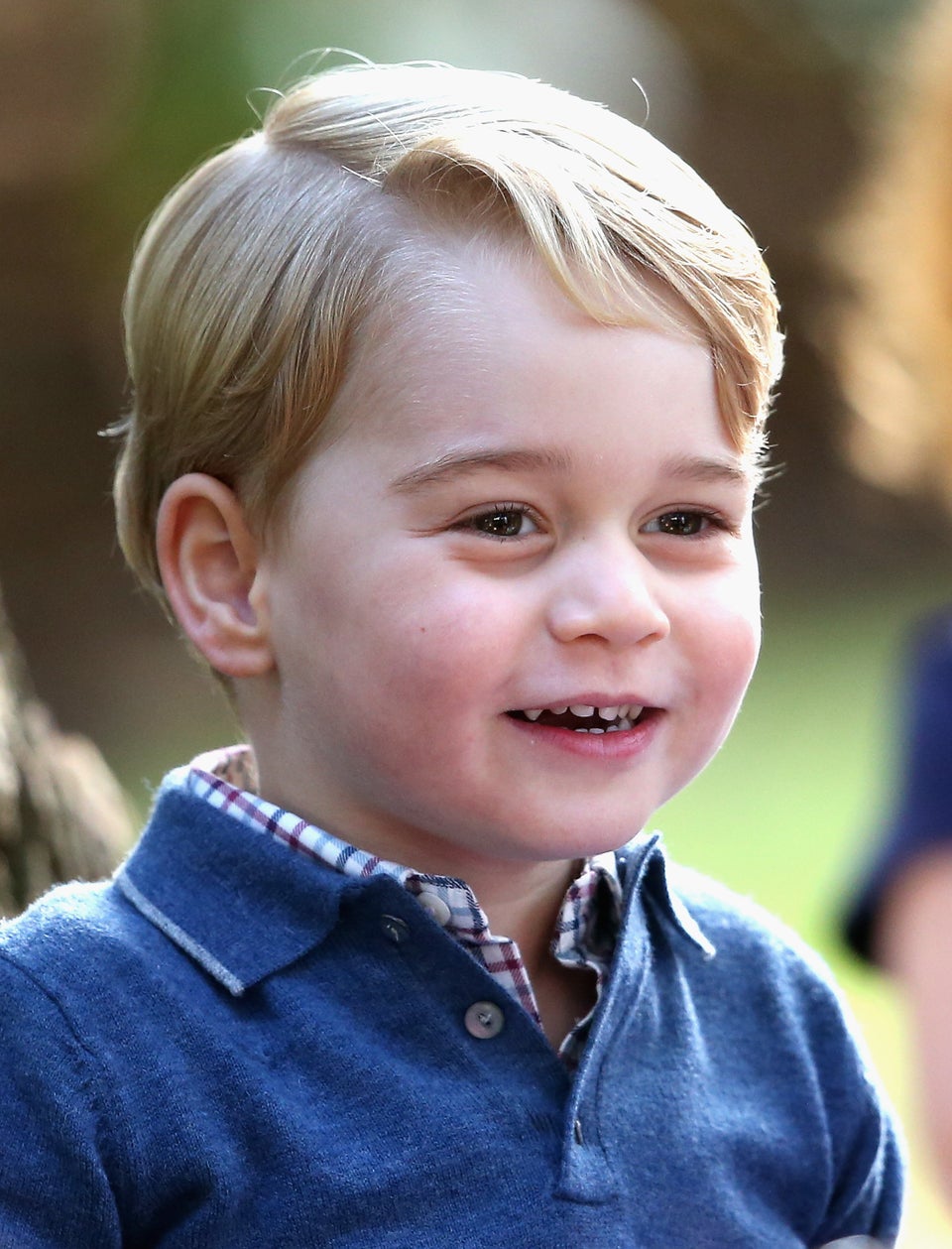 Princess Charlotte and Prince George