Ever since the British royal family announced that Prince George would be starting nursery school at Norfolk's Westacre Montessori School this month, we've been anxiously waiting for that famous first-day-of-school photo to arrive.
Well, Kensington Palace just officially released not one, but two photos of Prince William and Kate's adorable firstborn, all set for his first day in a quilted coat and a big blue backpack.
The two super cute photos show two-year-old George outside the school, admiring a mural and smiling for the camera.
We can't help but have major flashbacks to Prince Williams' first day of preschool, though his son's seems to have involved much less fanfare.
And to be honest, we're pretty curious to know what's in that backpack.
Happy first day of school, George!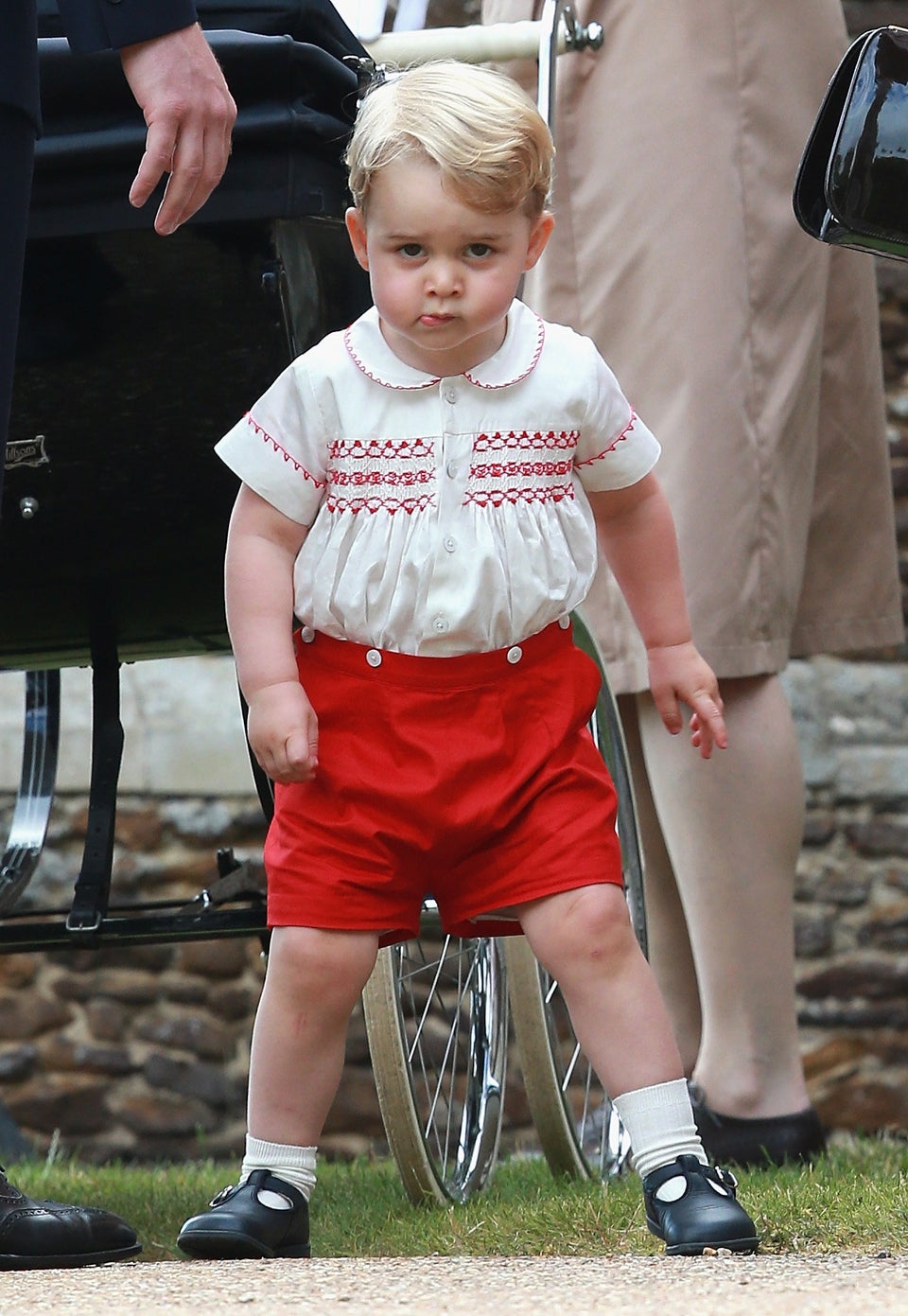 Prince George Photos
Related