The 4-year-old arrived at school with his uniform, backpack and father Prince William in tow.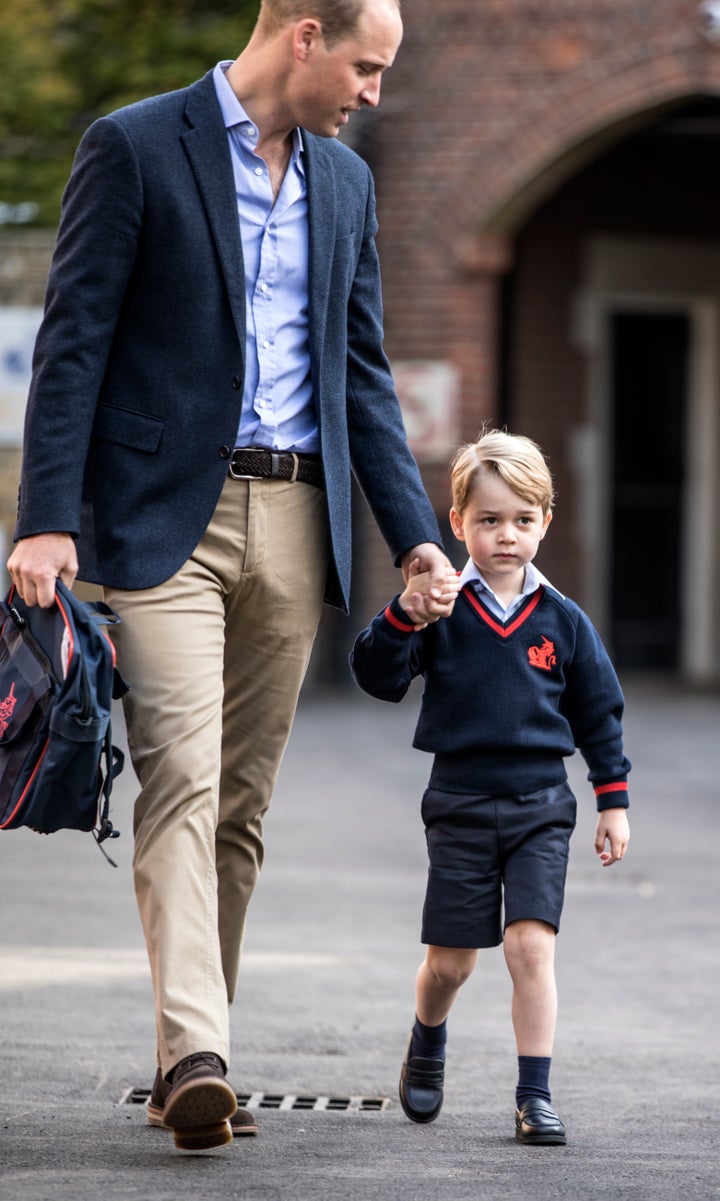 The two were greeted by Helen Haslem, head of the lower school. Their meeting blessed the masses with this teeny, tiny handshake.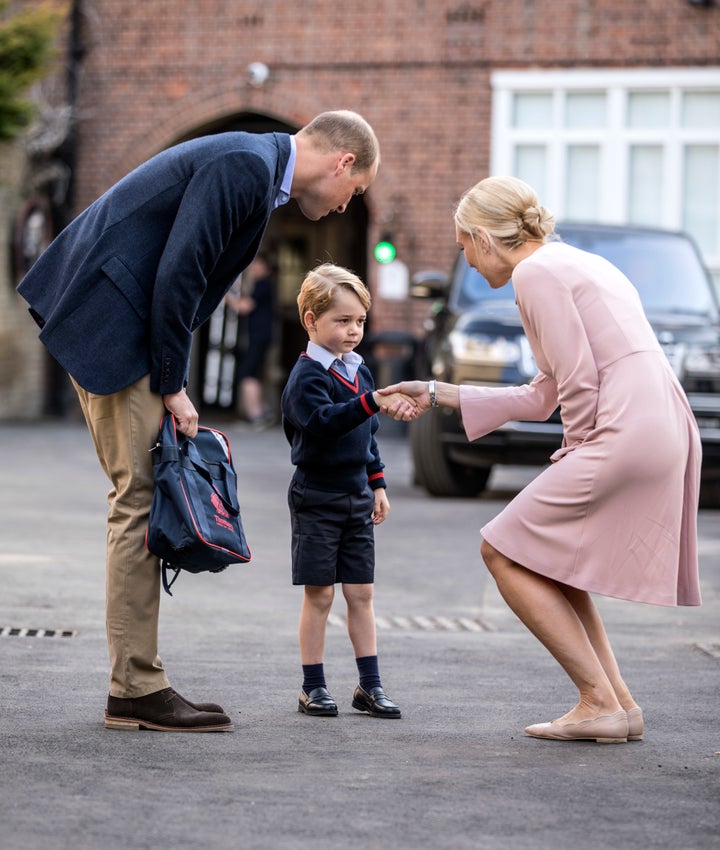 "We need Catherine to get over this first bit and then we can start celebrating," William said at a mental health conference in Oxford on Tuesday. "It's always a bit anxious to start with, but she's well."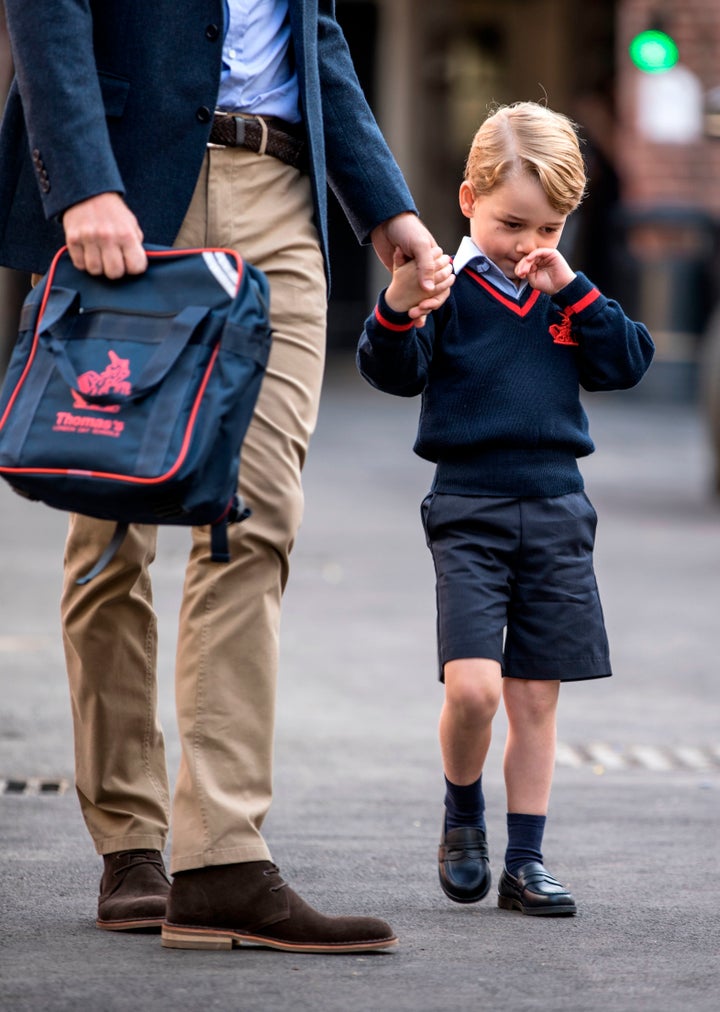 Kensington Palace shared photos and a video of the father and son, as well as flashback photos of William and Prince Harry starting their own first days of school.
Fans have been waiting for this moment since the palace announced in March 2017 that George would attend the school, which describes itself as "a busy, thriving, purposeful school."
But if you think he's going to get special treatment, think again.
"We are going to try and make this a really happy, safe and secure time," Ben Thomas, principal of Thomas's London Day Schools, told BBC. "I hope he will have the confidence to be himself with all his quirks and his idiosyncrasies and characteristics ― that's what I would want for all of our children."
Happy first day of school, George!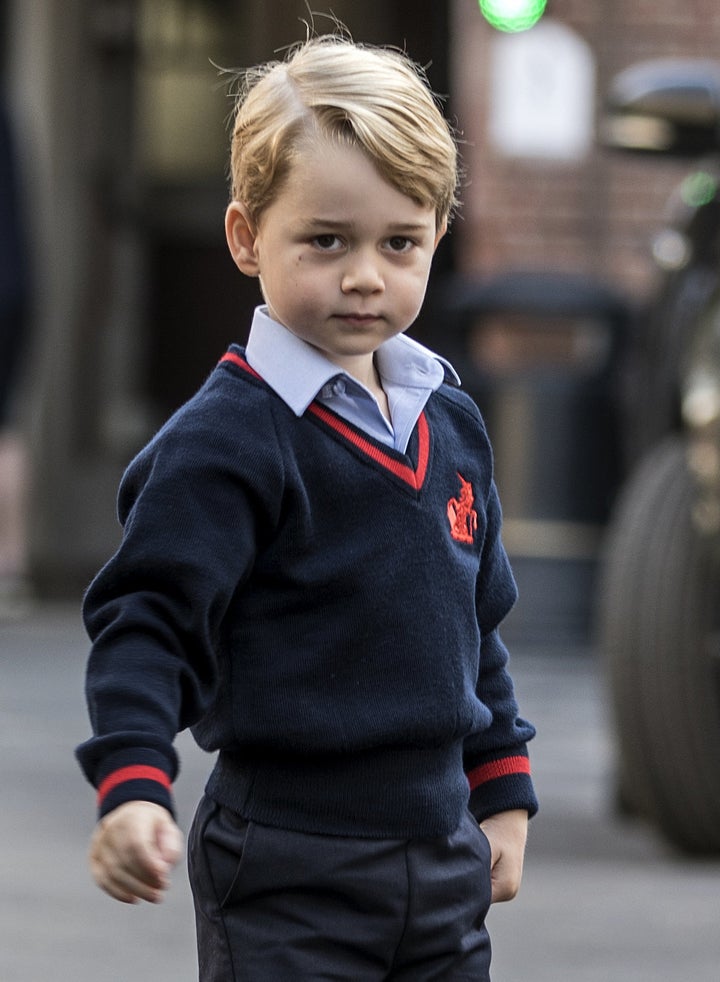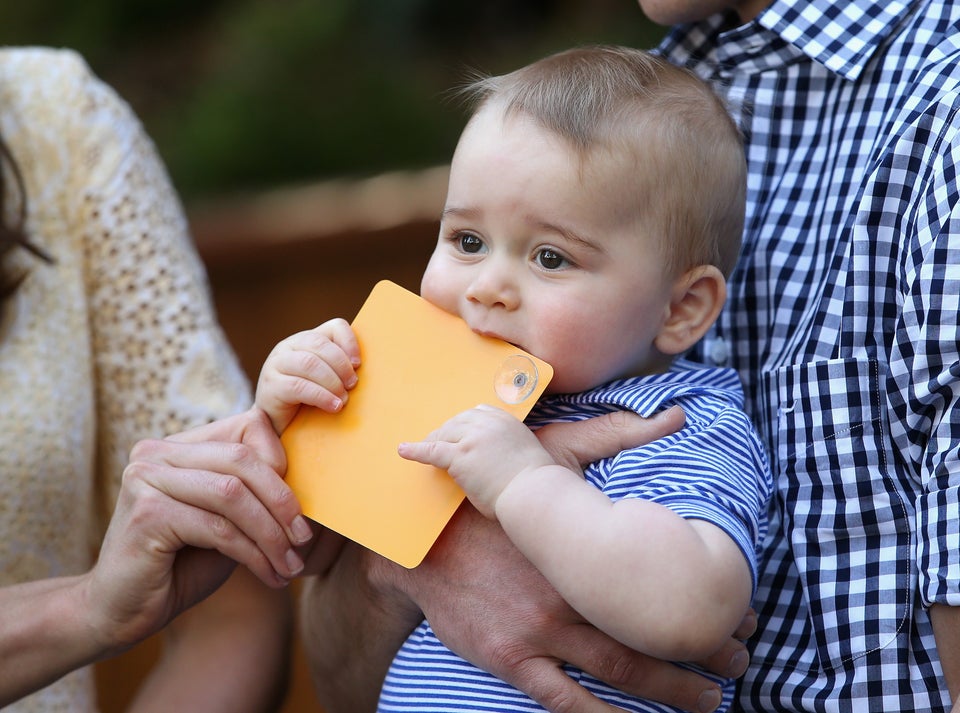 Chris Jackson / Prince George