The tiny royal attended a charity polo match on Sunday with mom Kate Middleton and he was photographed taking his first steps in public. We're not sure how Prince William maintained his focus with all this action happening on the sidelines, as he played for the Jerudong Park Trophy against a team led by his brother, Prince Harry.
Dressed to the nines in a white polo shirt, red Neck & Neck Stripes Short Overalls and his trusty navy pre-walker shoes, Prince George hobbled along the field while holding his mother's hand. Once he found his footing, he was...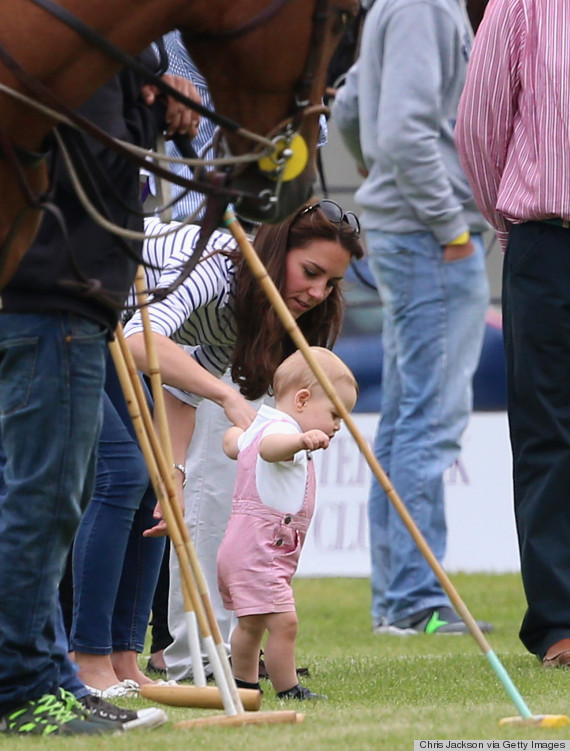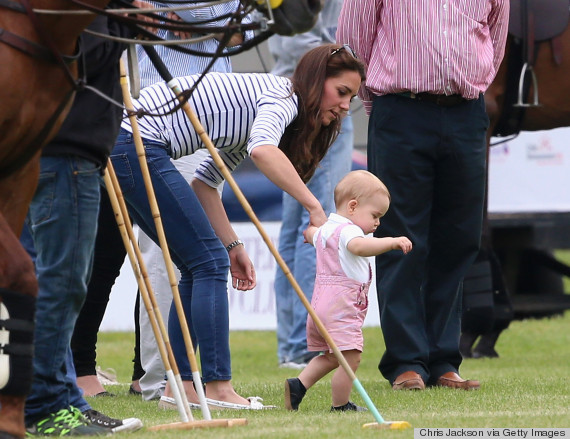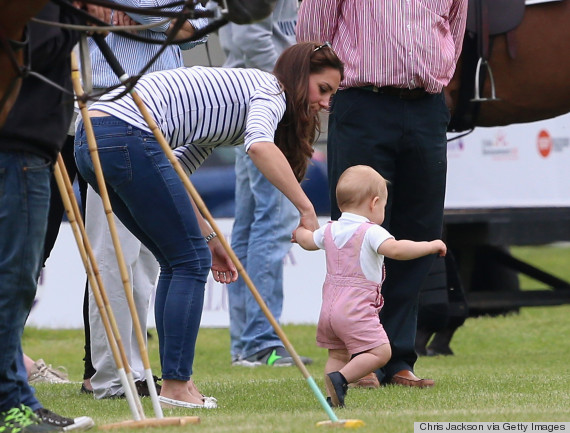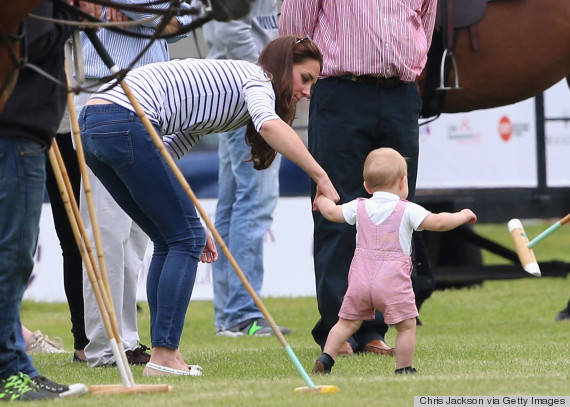 Prince George even managed to play a little football under Kate's watchful eye. With his first birthday coming up on July 22, the royal baby sure is growing up fast!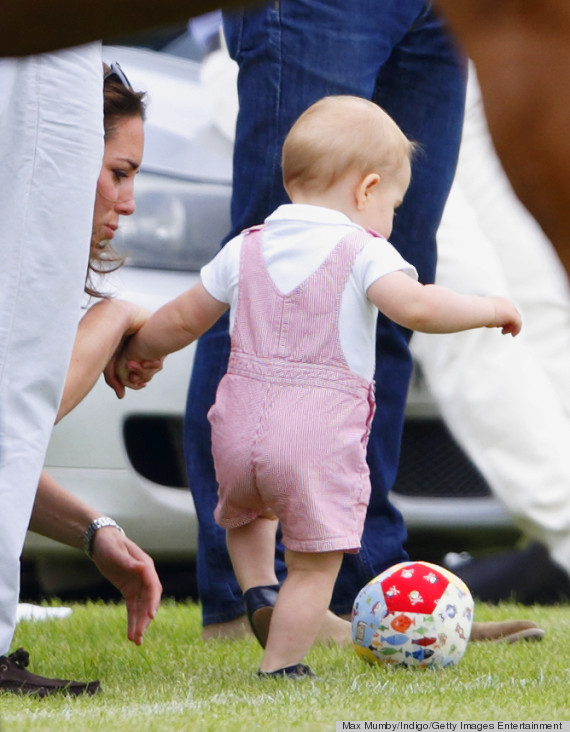 Related