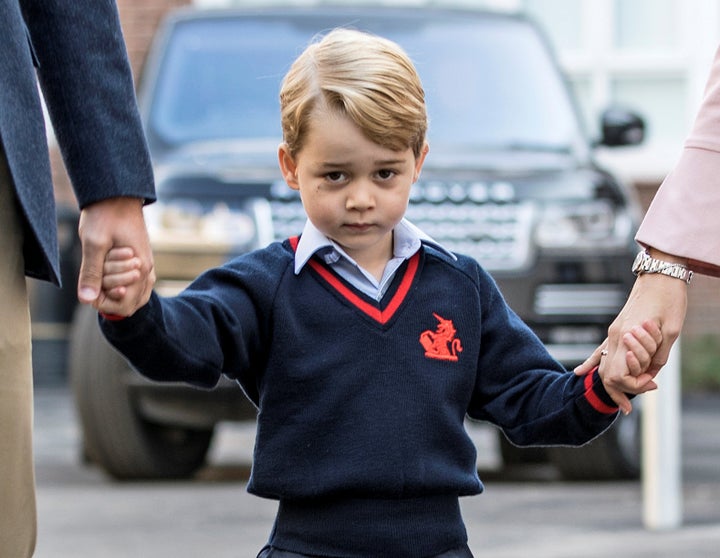 An Anglican minister is feeling the heat after a blog post in which he urged congregants to "pray in the privacy of their hearts" for Prince George to be gay went viral.
Holdsworth suggested that marriage equality advocates pray "for the Lord to bless Prince George with a love, when he grows up, of a fine young gentleman."
"A royal wedding might sort things out remarkably easily," he said, "though we might have to wait 25 years for that to happen."
Prince George is third in line to the British throne, following his grandfather, Charles, Prince of Wales, and his father, Prince William.
The minister's remarks were condemned on social media.
Religious leaders were similarly critical.
Gavin Ashenden, a former chaplain to Queen Elizabeth II and a Christian Episcopal Church missionary bishop, accused Holdsworth of using Prince George as "a gender-political football" among followers.
"What is especially odd and incongruous is the fact that it is suddenly OK to pray for someone to be gay," Ashenden told the BBC, "but totally unacceptable to pray for them to be free from being gay and to resume a sexuality that was in tune with their biology."
Susie Leafe, director of the conservative evangelical group Reform, told the BBC, "As a Christian minister he should pray for all people to come to know the love of Christ, rather than a fine young gentleman."
In a Dec. 1 blog, Holdsworth apologized for the outrage he had ― belatedly ― ignited, but stressed that his words had been widely misinterpreted.
"I could spend the next few weeks defending that post and keep reminding people what it was originally about. However, it seems to me that isn't likely to be fruitful," he wrote.
"The issues about the church and its capacity to welcome same-sex couples who want to be married remain important," he continued. "I'm not interested in continuing it through a conversation about Prince George. I would urge others, those who agree with me strongly and those who disagree with me strongly to turn our attentions to the actual matter at hand."