Traveling is tiring. Traveling when you're a three-year-old is exhausting ― even if you are a prince.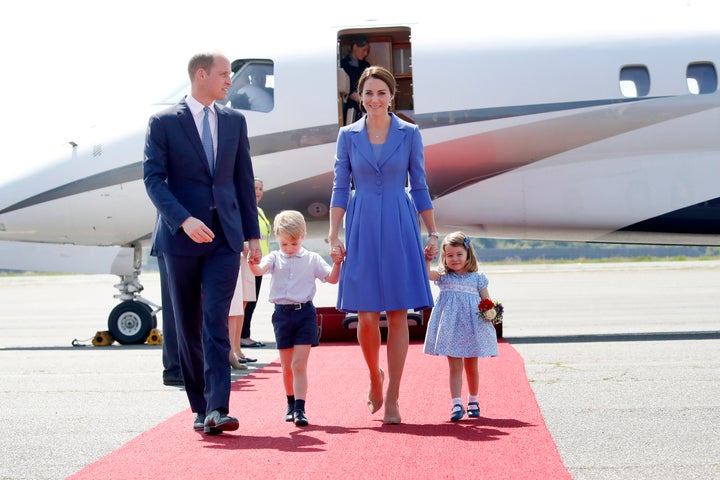 George, who wore the most perfect little blue collared shirt and shorts, looked like any one of us on our morning commutes: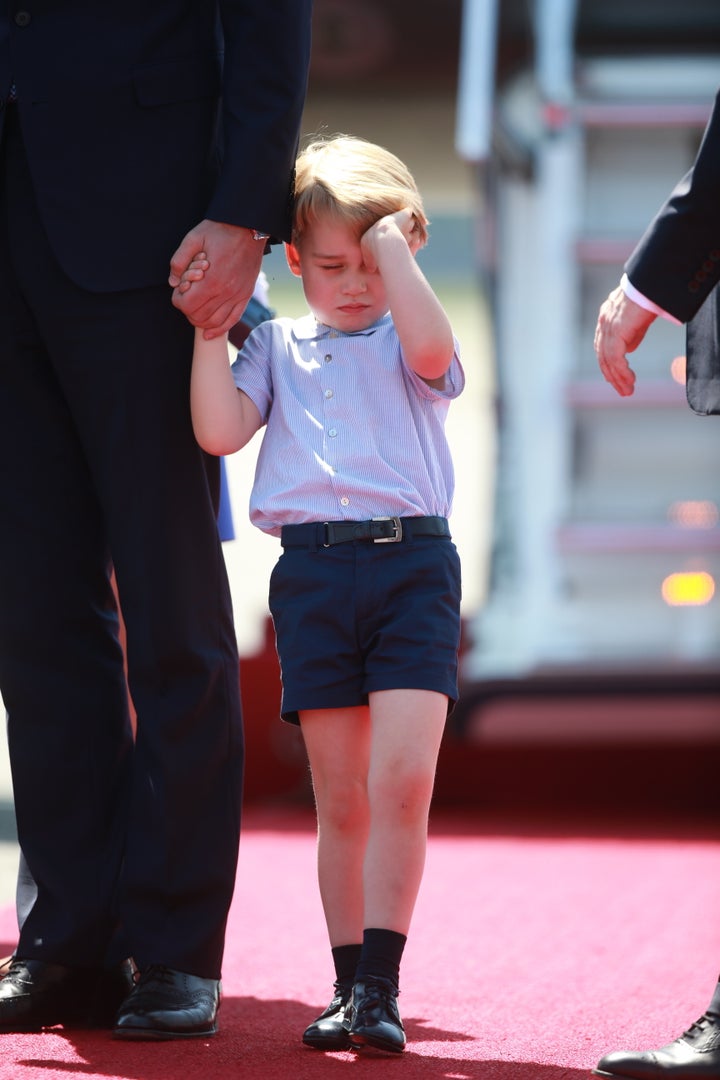 Or, more accurately, all of us reading the news during our morning commutes: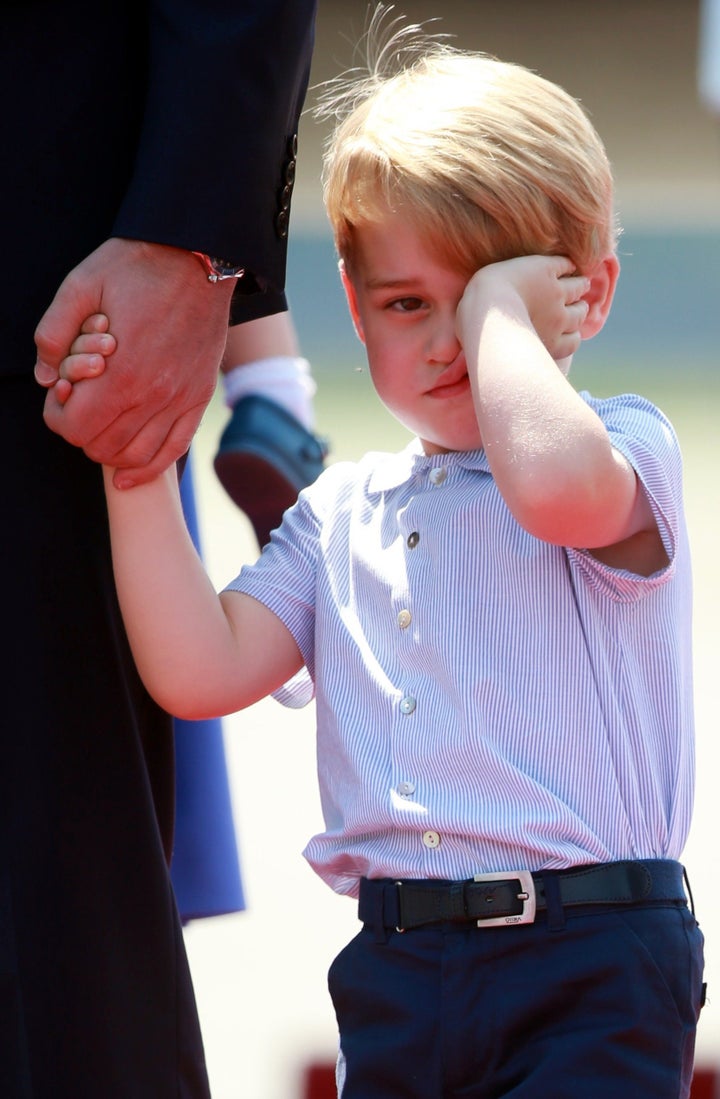 Charlotte, who was dressed in another patterned sundress, took the opportunity to stop and smell a tiny bouquet she was gifted on arrival.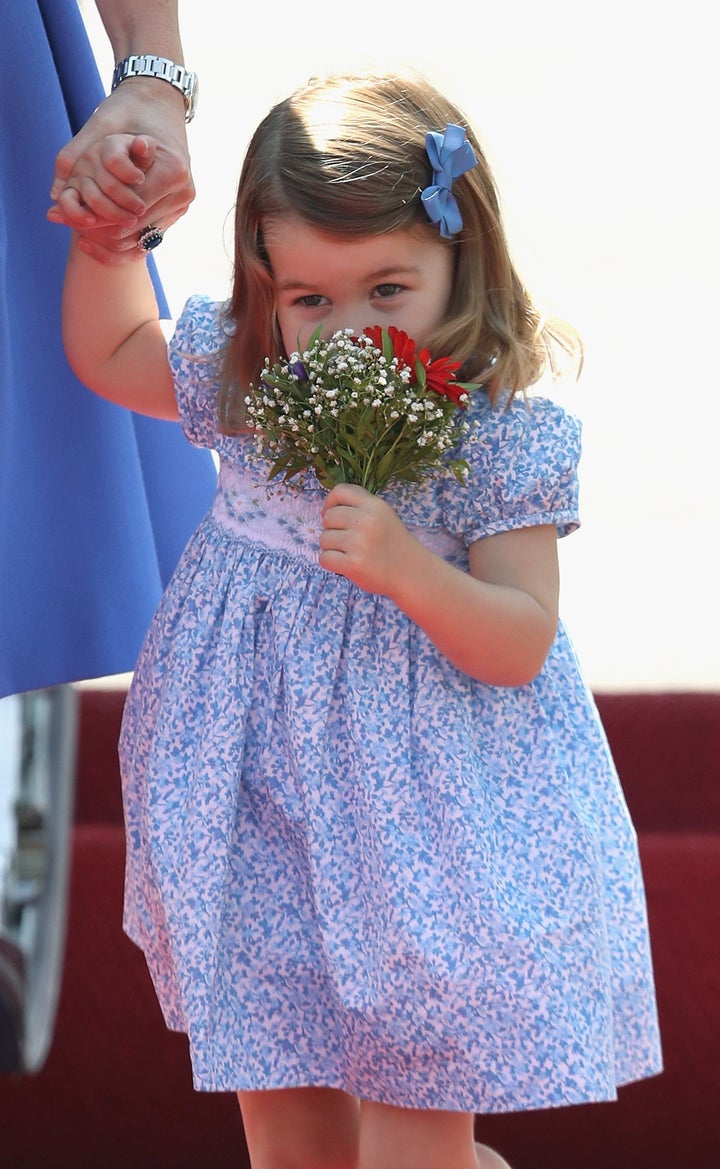 She also took a page out of George's playbook and snuck a peek outside the plane window, giving us some smushed-up-against-the-window flashbacks.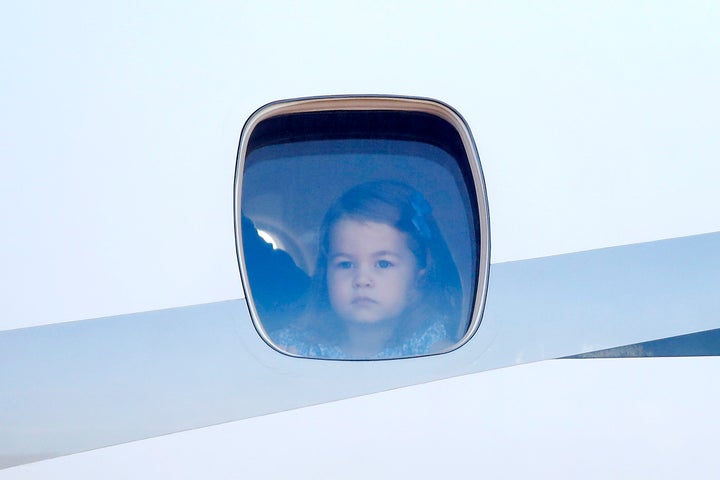 To make matters even cuter, the pair even commandeered two separate windows for a prime photo opp. Come. On.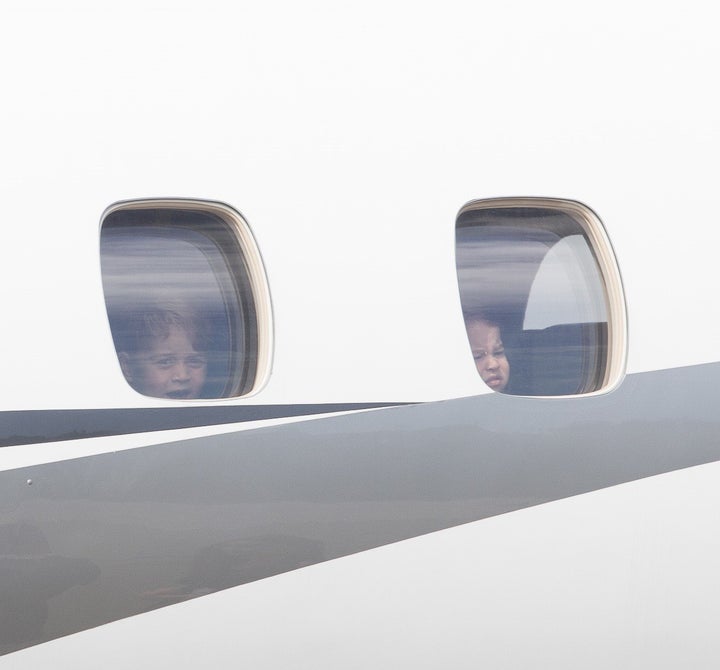 Earlier, George was clearly bored by the mundaneness of adult life. He was seen tugging on his dad's hand to board their plane out of Poland.
Just like any other child (that happens to fly on private planes) would.
Not to be outdone by her brother, though, Charlotte was also spotted giving a teeny, tiny, precious curtsy.
Sigh. This is hands down the most adorable royal tour yet.