George served as a page boy in the ceremony, and Charlotte was an adorable bridesmaid. The two showed off their royal waves on the drive to the chapel.
The two were joined in the wedding party by Robbie Williams' daughter, Theodora; Savannah and Isla Philips; Mia Tindall; Maud Windsor; and Louis de Givenchy.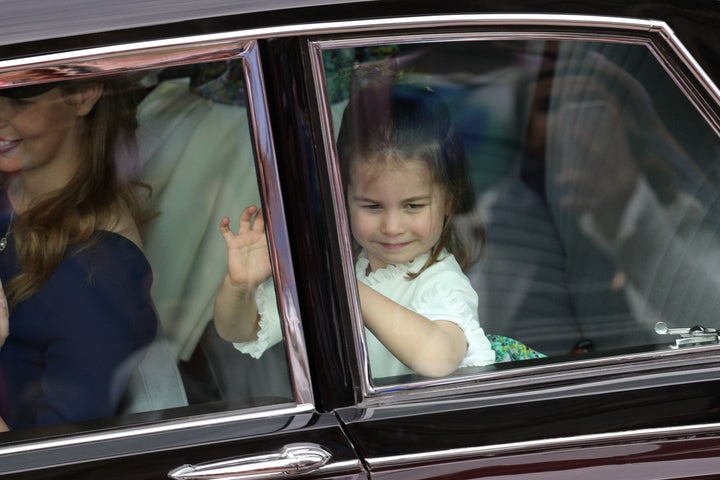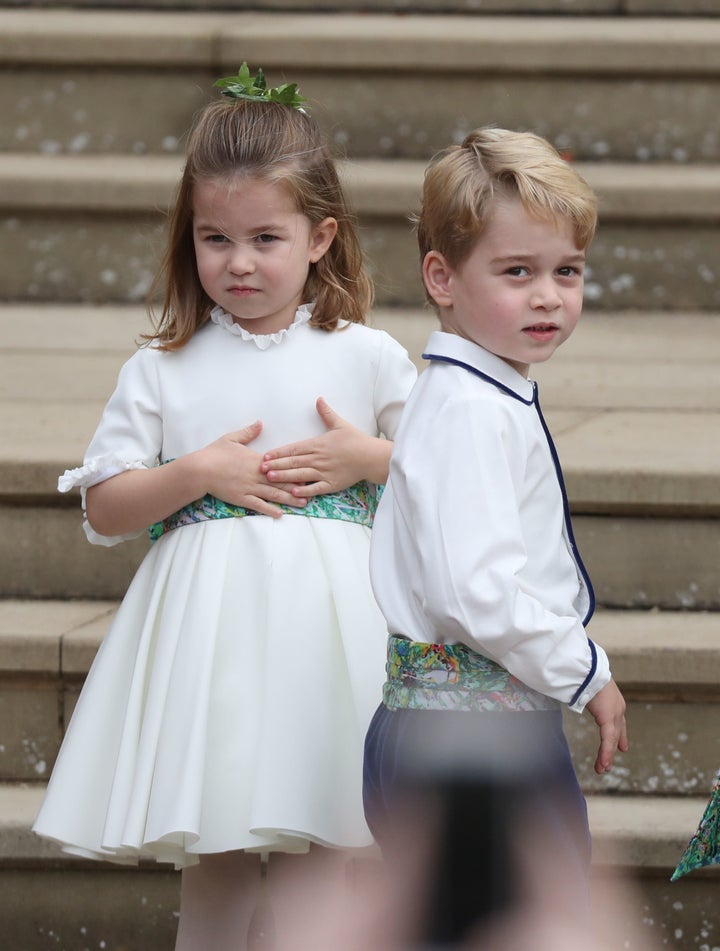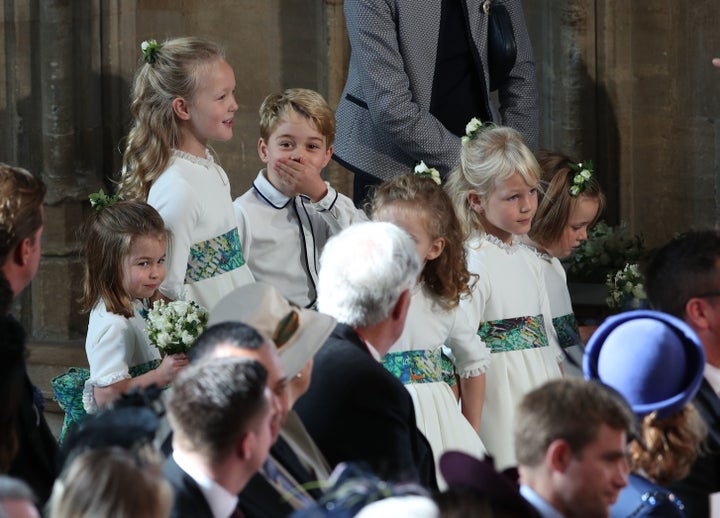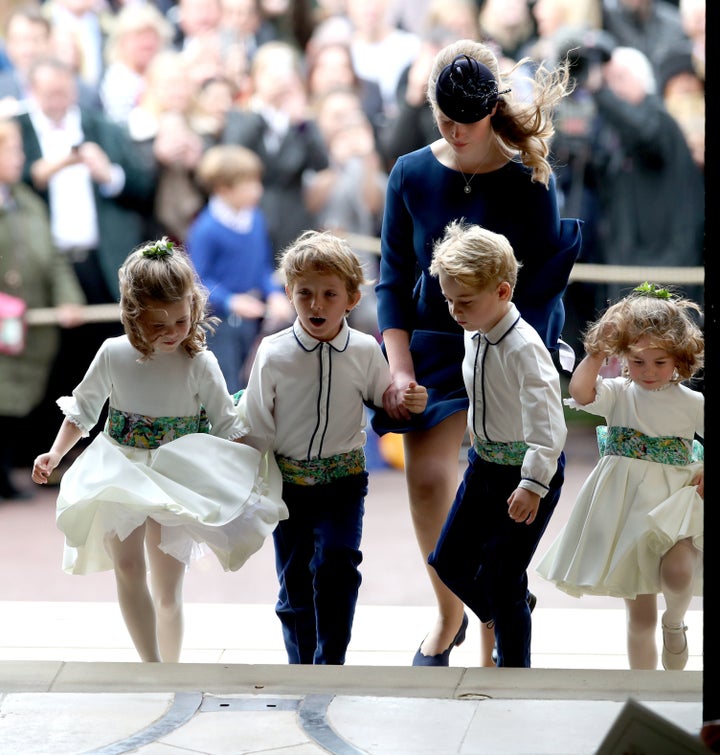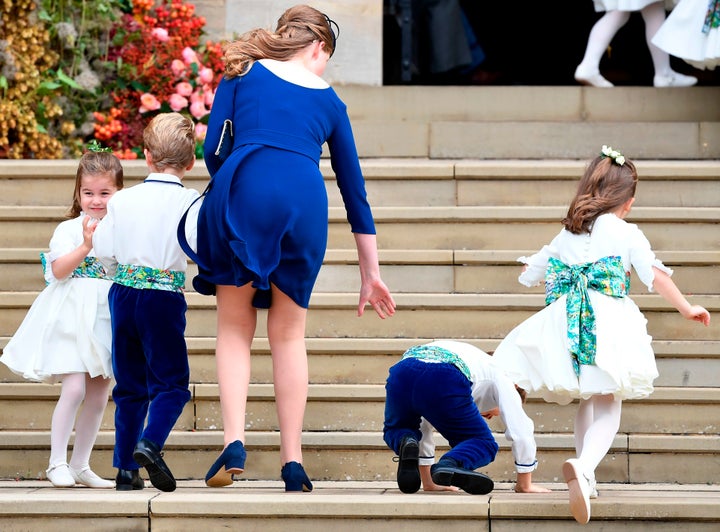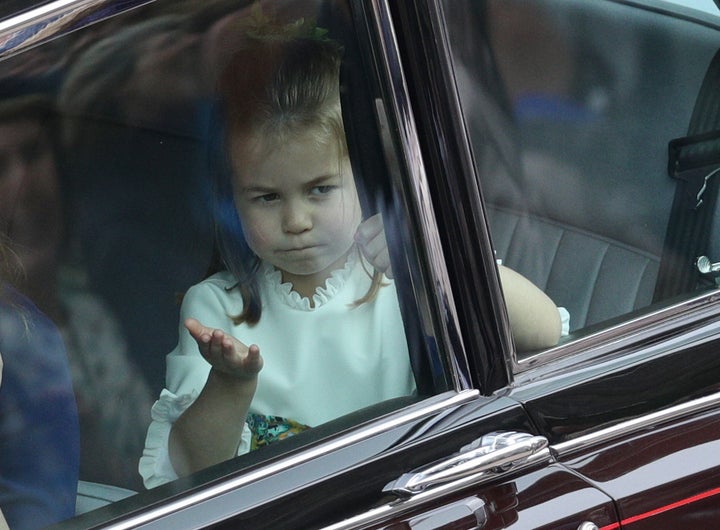 One of the little page boys ― Louis ― danced as he exited the car to the chapel, before tripping on the stairs on the way up. So much excitement!
The royal siblings Prince George and Princess Charlotte also served as page boy and bridesmaid at the royal wedding of Prince Harry and Meghan Markle on May 19, and again at the September nuptials of Sophie Carter (one of Charlotte's godmothers) and Robert Snuggs.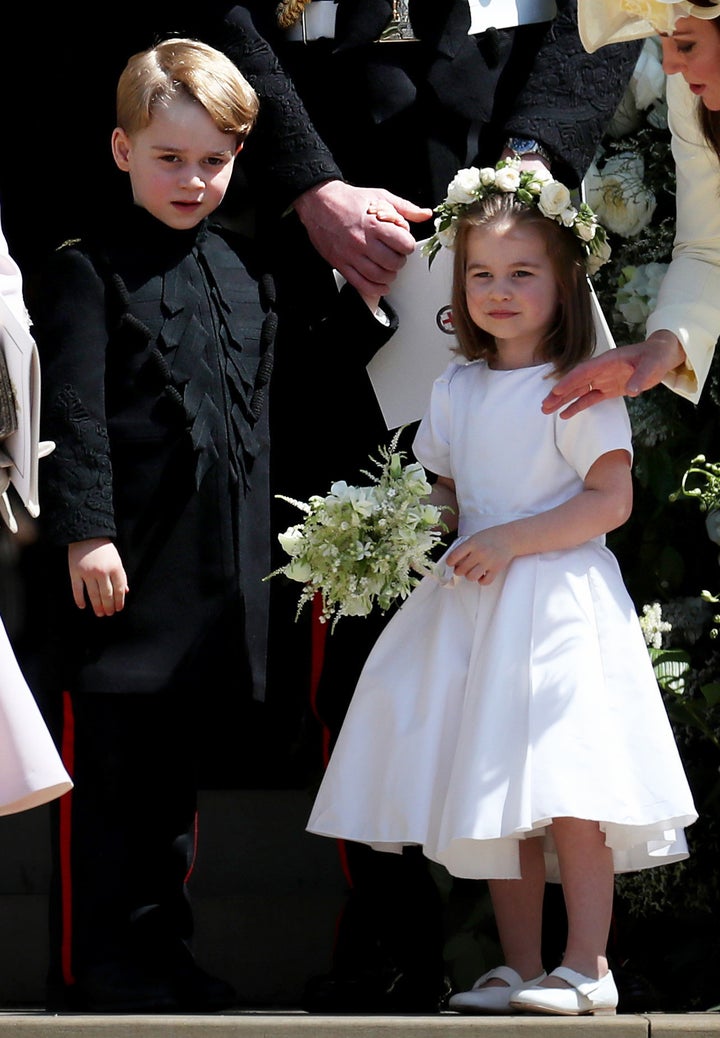 Here they are with the other bridesmaids and page boys for Harry and Meghan:
It may be a while before their little brother Prince Louis can join them as a page boy. Louis, who was born in April, did not make an appearance at Friday's nuptials.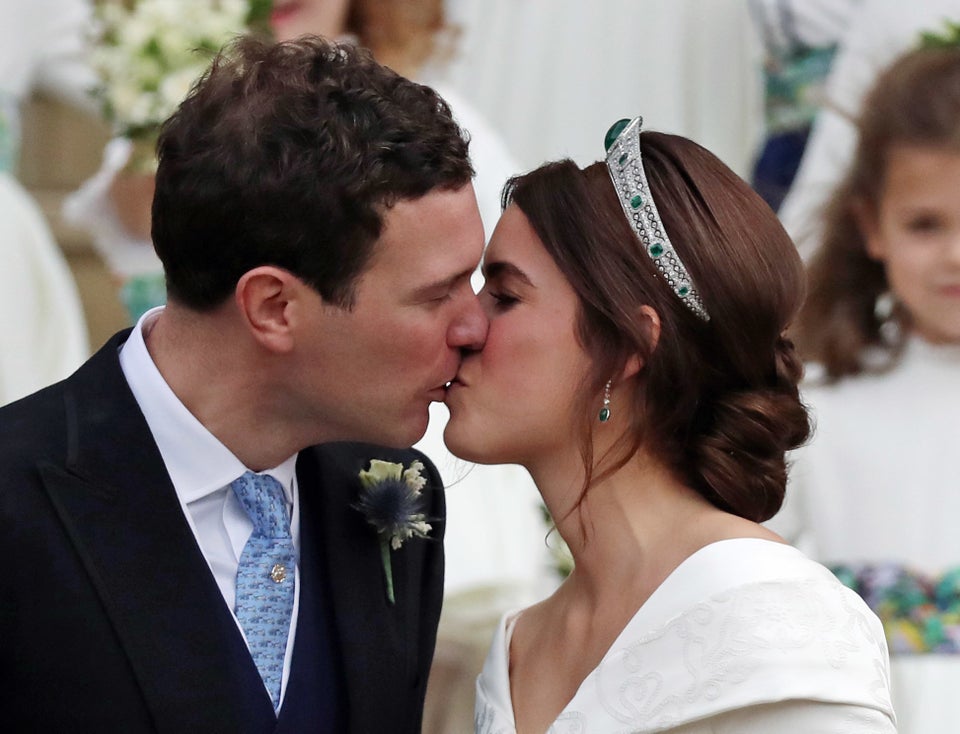 Princess Eugenie's Royal Wedding