During a royal tour stop in Auckland, New Zealand, on Tuesday, the Duke of Sussex comforted 6-year-old Otia Nante, whose mom died when he was a baby. Otia was accompanied by his grandmother Te Nante, who raised him.
"He really looks up to you because he actually lost his mummy too," Nante said as she handed Harry a letter that her grandson wrote for him.
"Life will always be alright ― you know that," he told Otia. "I've made it to 34 years old and life is great. I have a beautiful wife and a baby on the way. Your life is going to be sorted. Don't you worry about that."
Harry was 12 when his mother, Princess Diana, died in a car accident in 1997. In the years since, he's opened up about grief and his mom's legacy.
"Every day, depending on what I'm doing, I wonder what it would be like if she was here, and what she would say, and how she would be making everybody else laugh," Harry told "Good Morning Britain" in 2016. "Who knows what the situation would be, what the world would be like, if she were still around."
This is the last leg of the Duke and Duchess of Sussex's 16-day royal tour, which included stops in Australia, Fiji, Tonga and New Zealand. Earlier this month, Kensington Palace announced that Harry and Meghan are expecting their first child together in the spring.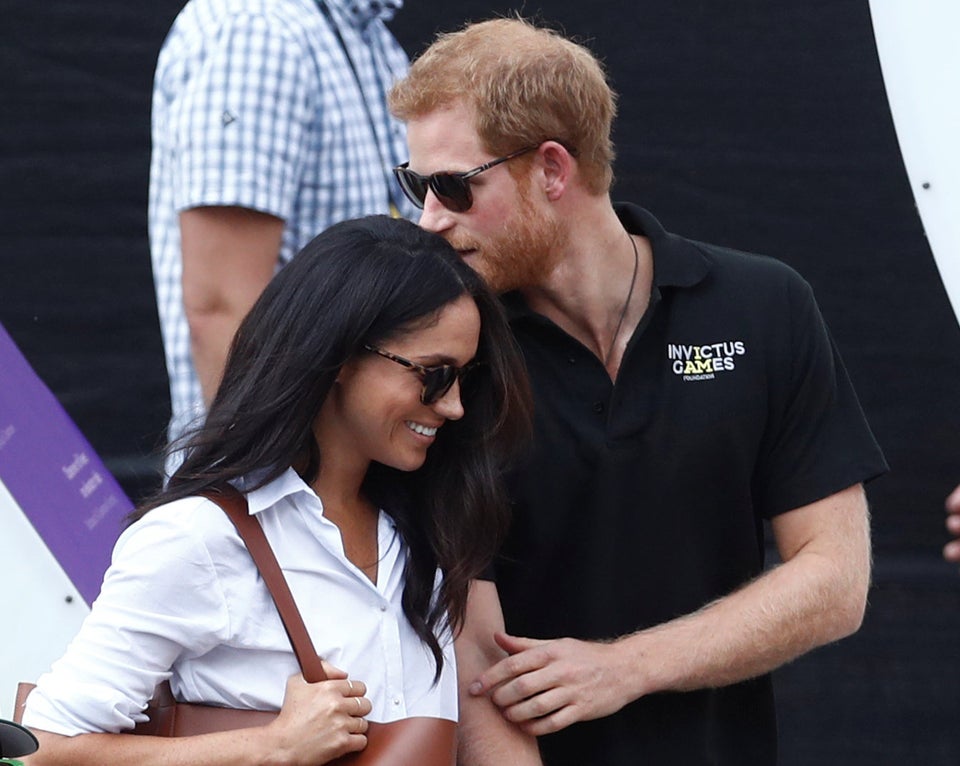 Harry and Meghan's Most Romantic Photos