A wedding DJ in Brixton, London, decided to start at the top ― by hustling Prince Harry for a job.
It happened Tuesday when the prince and his future bride, Meghan Markle, were checking out the youth training program at the city's Reprezent Radio. The event was part of the couple's first official public outing of the year.
Jevanni Letford, one of the station's jocks, took advantage of the situation by handing the prince his business card.
As the Twitter video shows, Harry was a bit confused at first. But Letford filled in the blanks, shouting, "DJ at your wedding, DJ at your wedding!"
Markle smiled at the cheeky networking ― and so did Harry once he put two and two together.
Whether Letford is hired for the May 19 ceremony remains to be seen, but he should be warned there is lots of competition.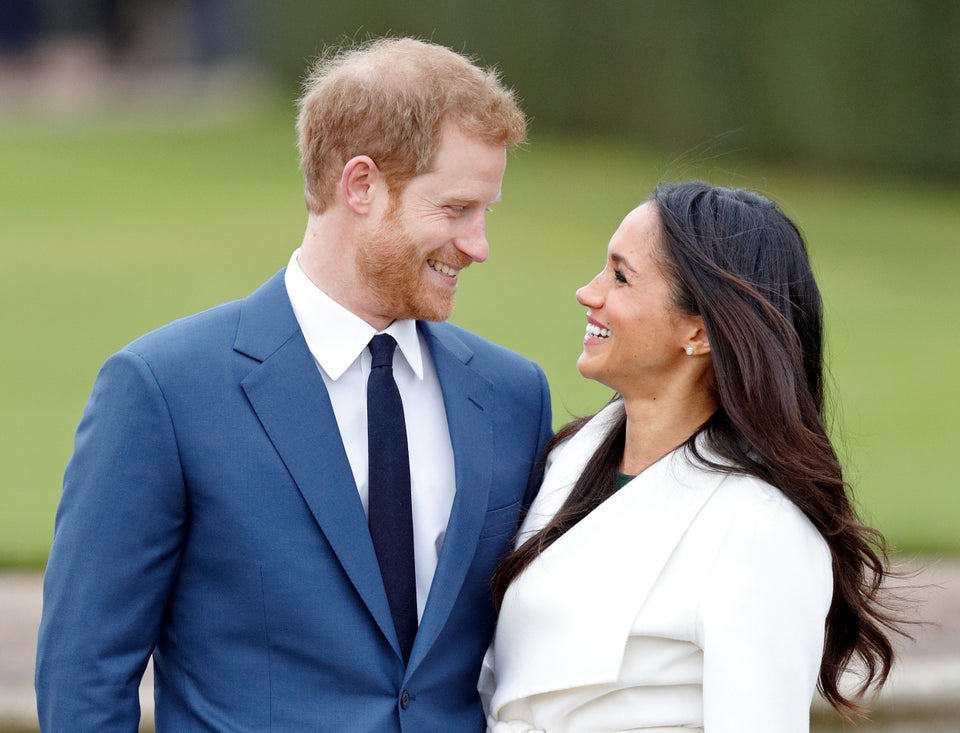 Prince Harry and Meghan Markle Photos