Harry, now the Duke of Sussex, dated Davy, who is originally from Zimbabwe, from 2004 until 2010. She later said the two remain friends, though the media scrutiny and constant spot in the public eye became too much to bear.
"I found it tough... It's not something you get used to," she said in 2016. "That part was quite hectic, it's not like that any more."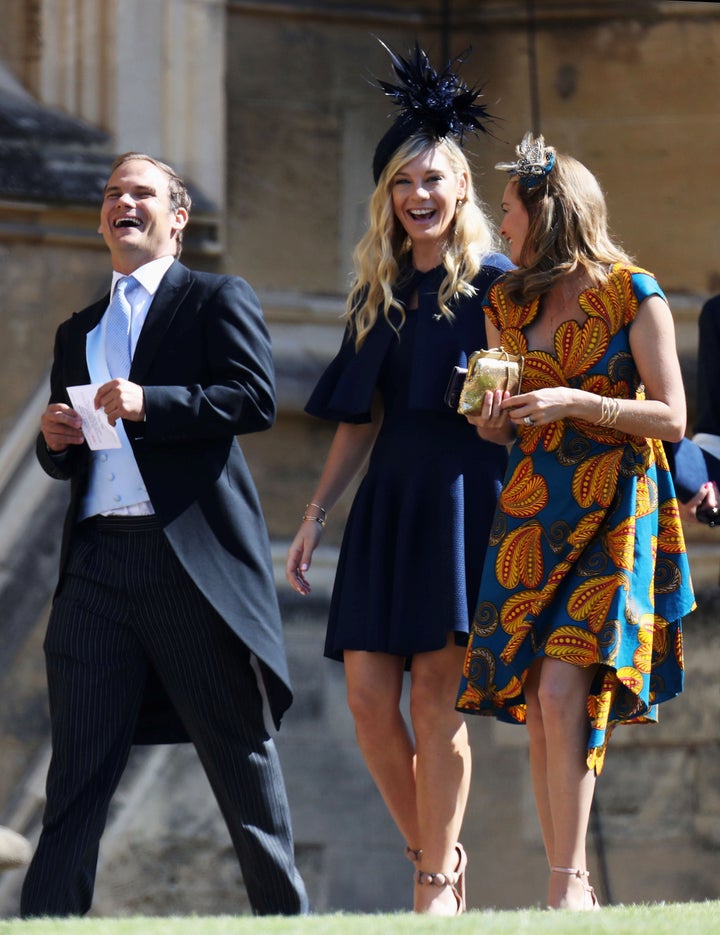 Harry dated Bonas from 2012 until 2014, when they were rumored to have split for similar reasons.
Yet any relationship turmoil looked to be a thing of the past on Saturday. Both women were all smiles on their arrival and inside the church.