If you've ever been near a body of water and thought, "Wow, this would be an enormously better experience if I had Prince Harry or Meghan Markle's face on my body," then have we got news for you.
Bags of Love, an online printing service, is using photos of the pair to demonstrate the full potential of their personalized bathing suits. The company lets users upload images to design their own products, and decided its swimwear models should showcase what it looks like when people plaster their bodies with zoomed-in images of the soon-to-be-wed couple.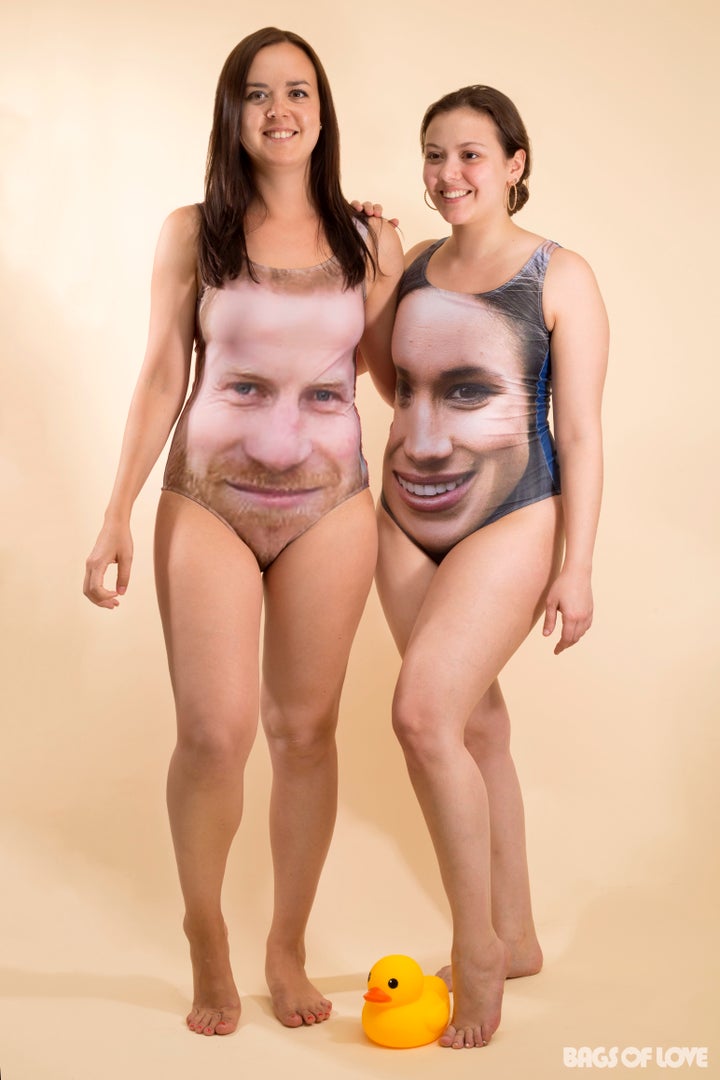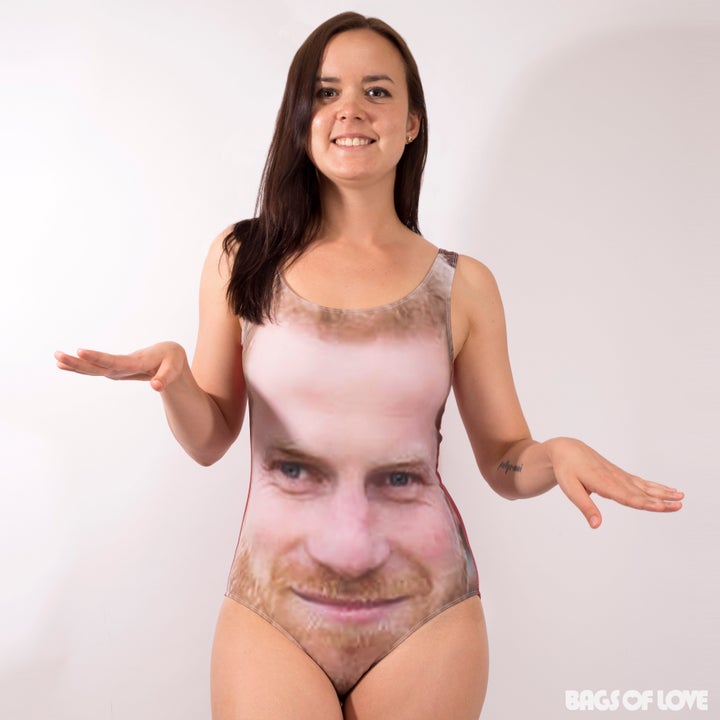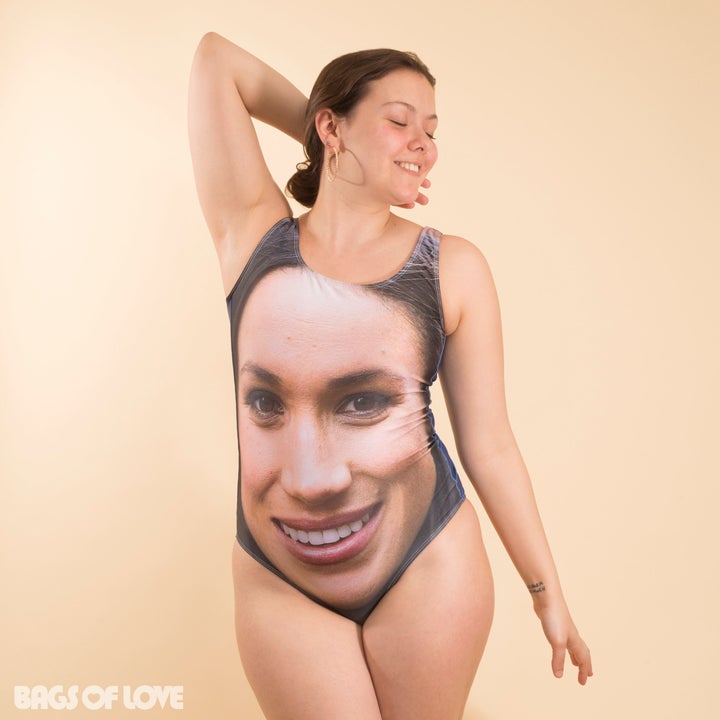 Customers have been "royal wedding mad" and frequently print the faces of the royals on their DIY projects, public relations manager Ekaterina Vankova told HuffPost. The royal frenzy is why the site started using the faces as its example for the bathing suits.
"Nothing like printing the face of a Prince or Duchess on a swimming costume and rocking it proudly on the beach," Vankova said in an email.
The bathing suits are certainly cheeky, with Prince Harry's beard hair having the most, uh, fascinating sartorial placement. When asked about the placement of Harry's beard, Vankova told HuffPost: "Based here, in London, we fully support [the] royal heir."
(Did you just gasp? Because same here.)
"We also believe our choice of placement [for] Harry's beard reflects our thoughts on accepting the body too, on accepting who you are," she said.
Vankova added that the demand for the suits is "massive and keeps growing." She shared "exclusive" images with HuffPost of suits bearing the faces of Queen Elizabeth and the Duke and Duchess of Cambridge.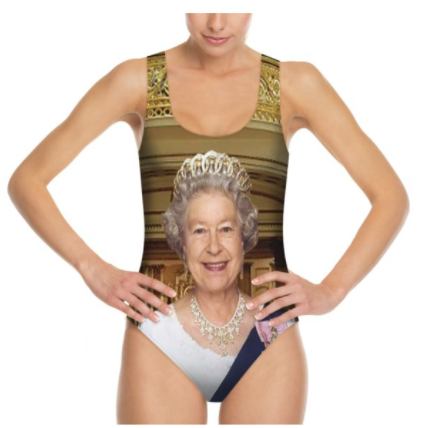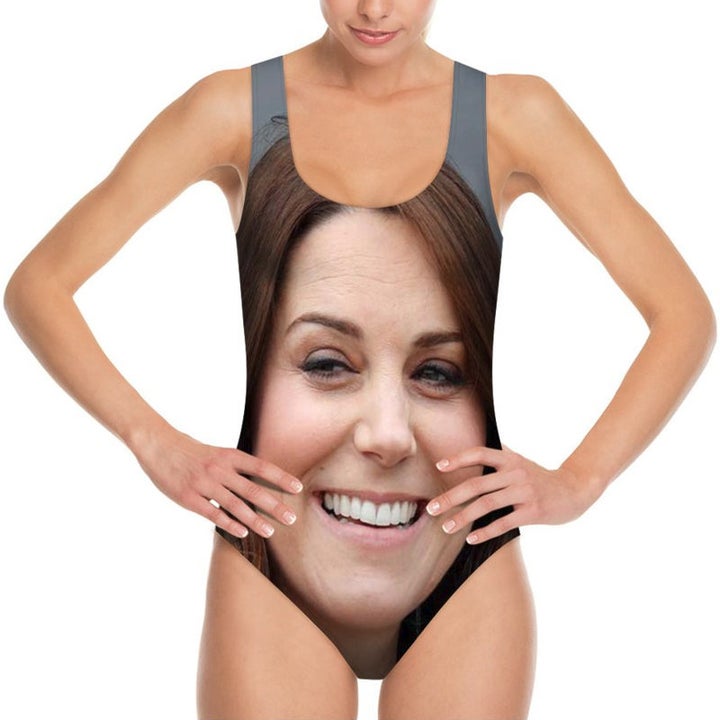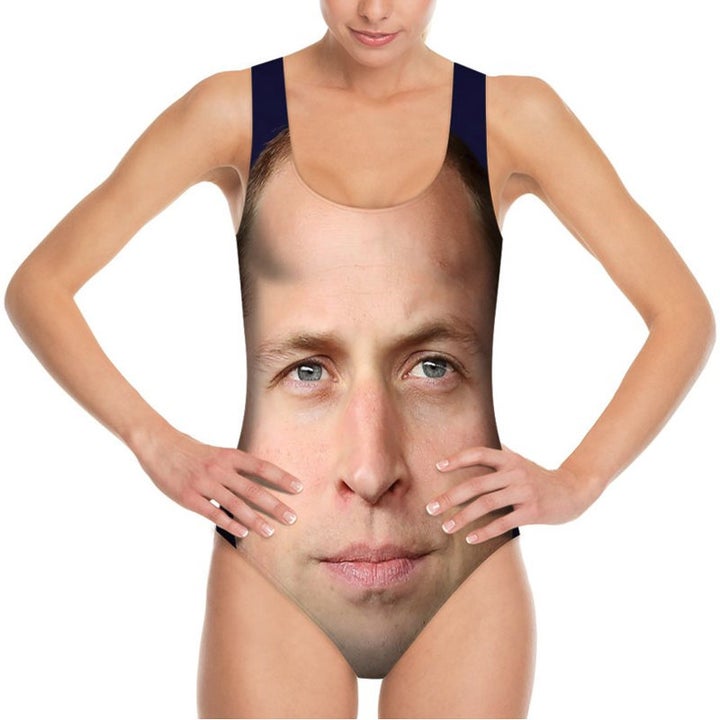 You can snag your own royal-faced suit here. They cost about $38 if, for some reason, you want to sew it yourself. It's about $51 if you want to get the suit ready-to-wear.
Keep calm and swim on, folks.
Related
Before You Go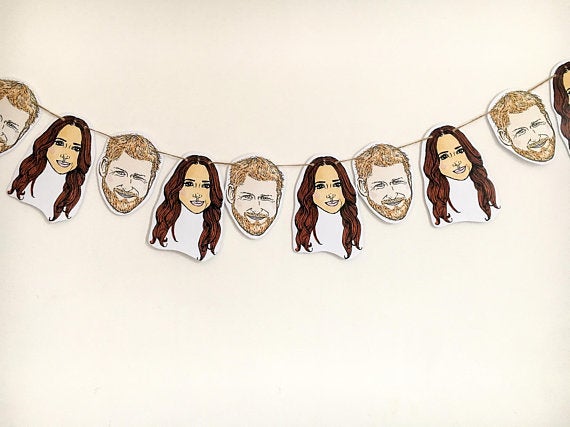 Royal Wedding Memorabilia [Slideshow]