Prince Harry, who has previously spent time in Nottingham doing charity work, was "delighted to be introducing the city to Ms. Markle," Kensington Palace said. "The visit today focuses on causes that [Harry] is particularly passionate about ― raising the awareness of HIV/AIDS and preventing youth crime."
Judging by the photos, the public is clearly smitten with the royal couple: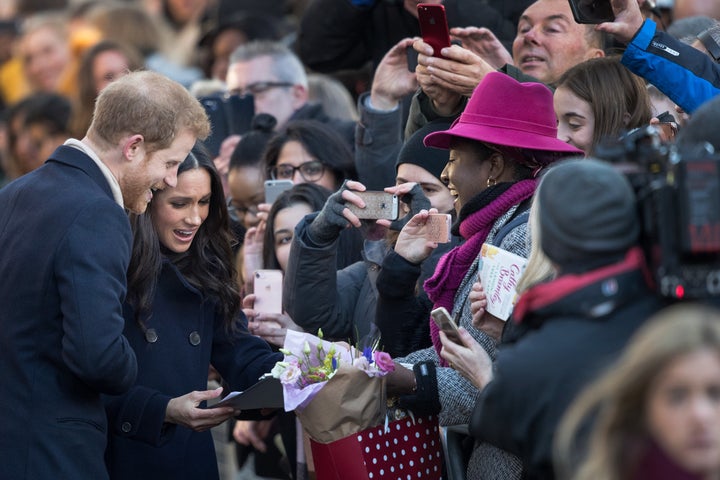 Some even brought U.S. flags to make the American-born actress feel more at home: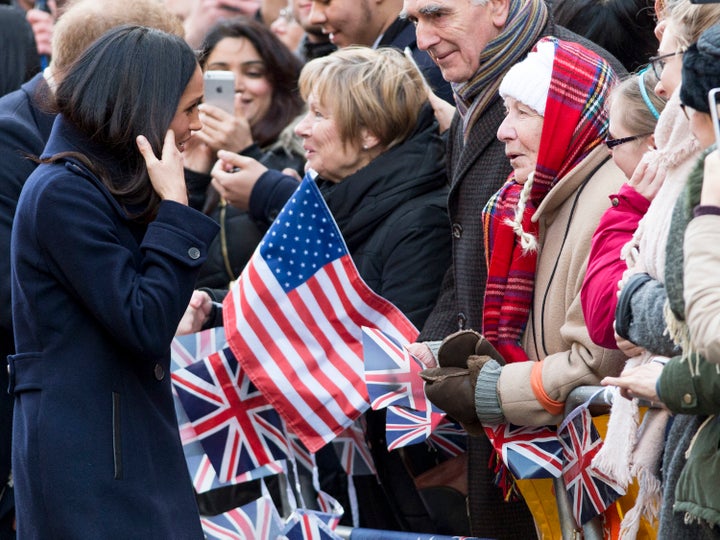 The prince and actress are obviously smitten with each other, too. In the year and a half they've been together, Harry, 33, and Markle, 36, have never been shy about PDA.
"It's true, Harry was already pretty 'loose' for a British royal, but Brits usually don't show a lot of emotion or affection in public," Brown told HuffPost. "These two are very affectionate in public. It's very different from the almost stuffy engagement announcement of William and Kate several years back."
Meghan Takes The Lead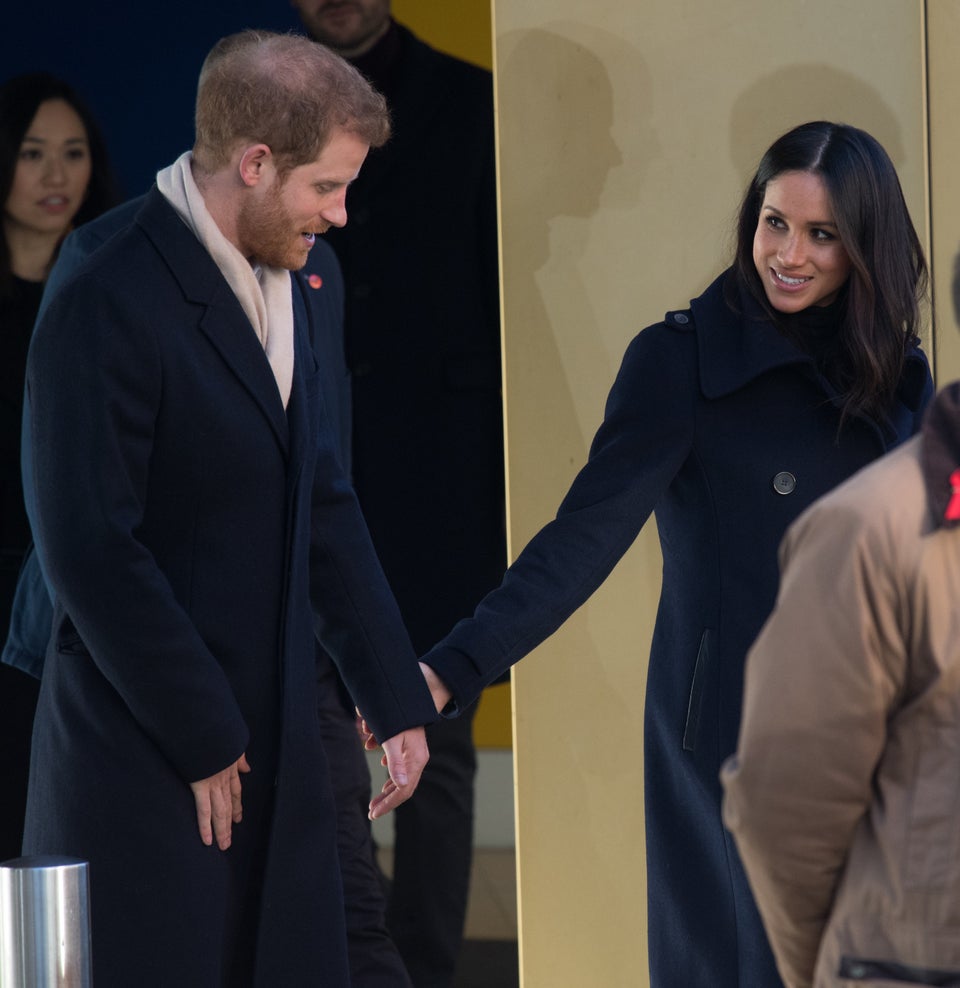 Samir Hussein via Getty Images
Harry's Signature Move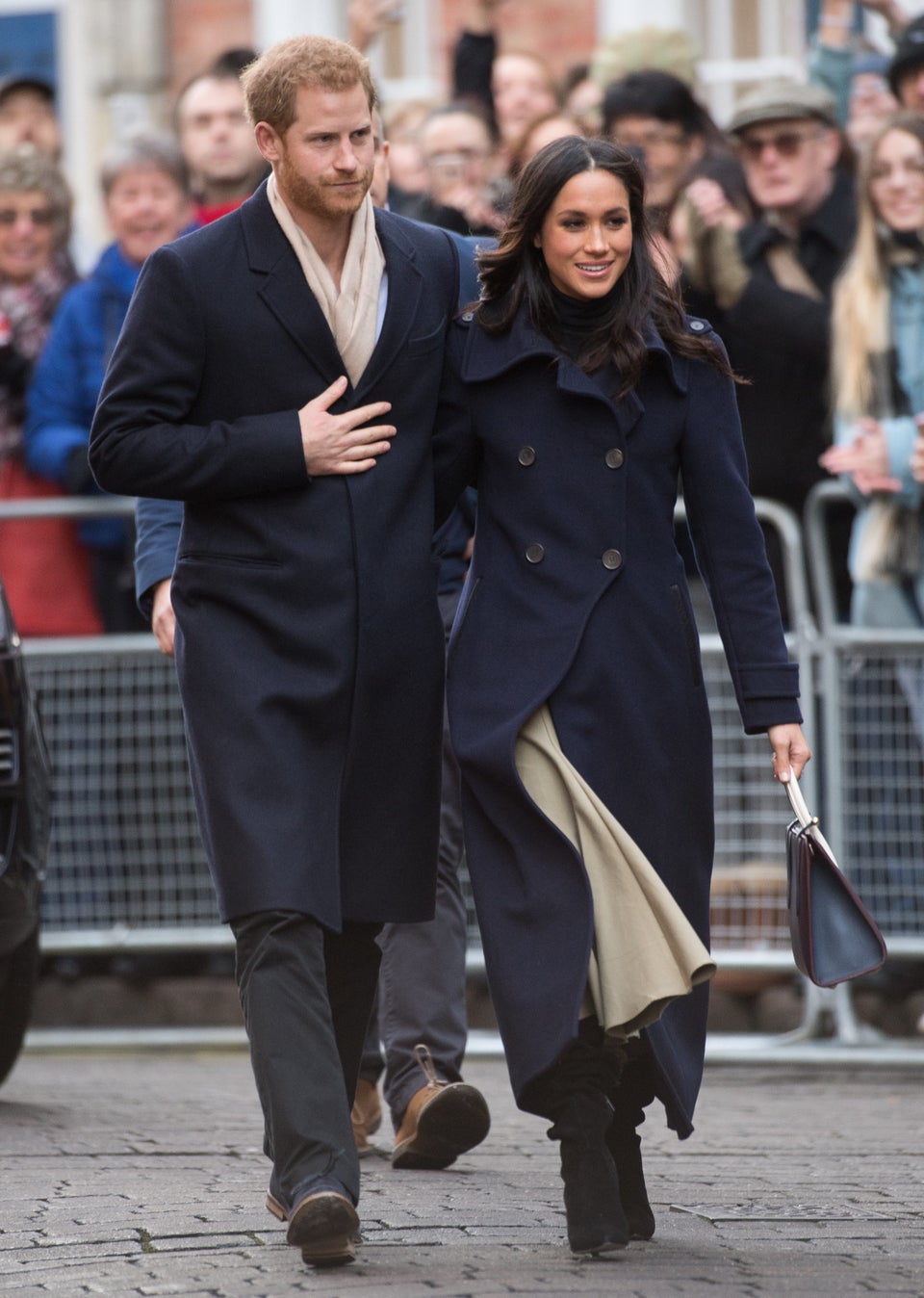 Samir Hussein via Getty Images
Peak PDA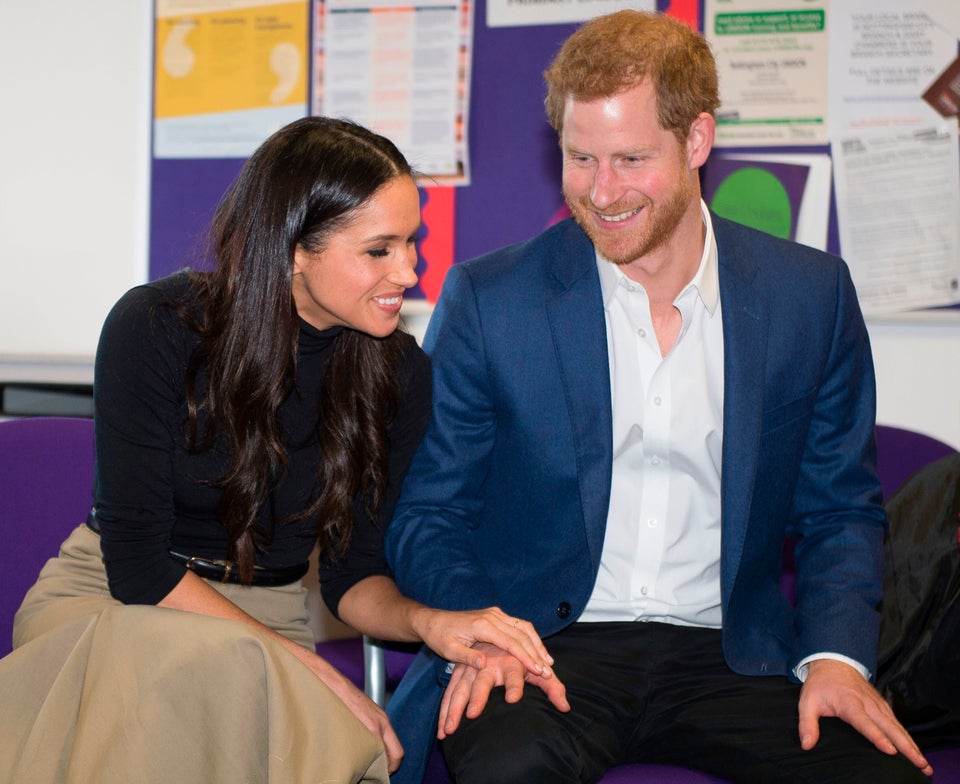 ANDY STENNING via Getty Images
The Protectiveness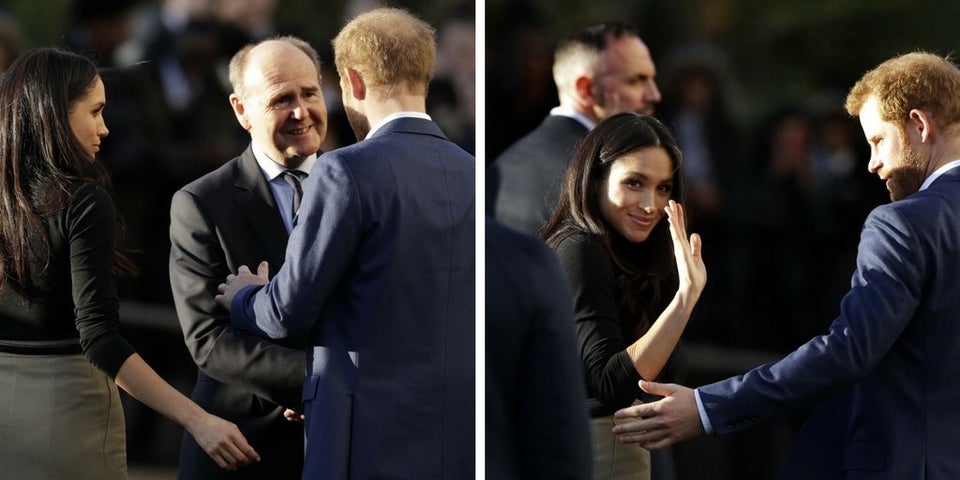 Matt Dunham/AFP/Getty Images
Meghan's Ease With The Public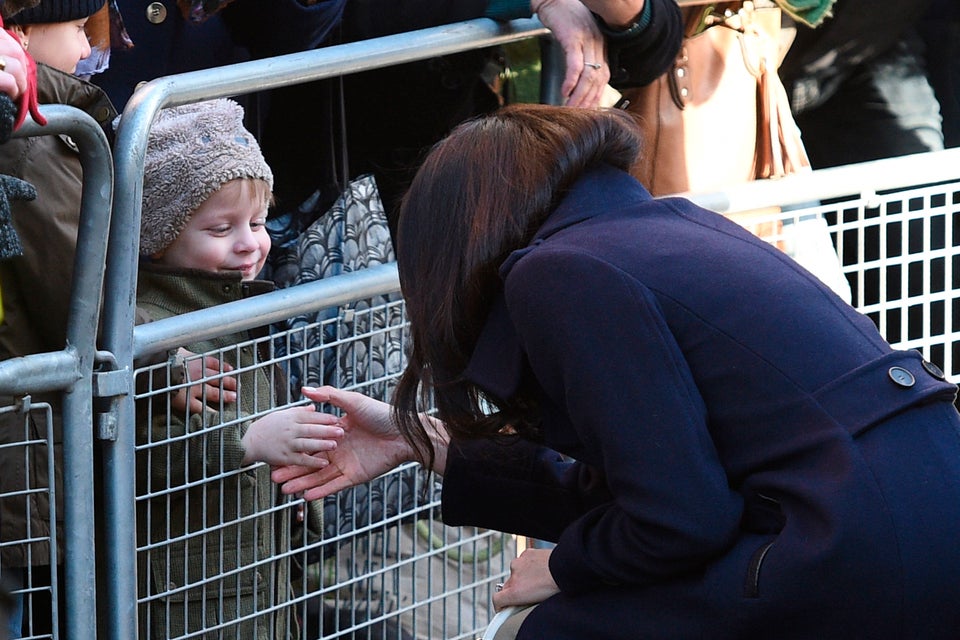 OLI SCARFF via Getty Images
A Tight Grip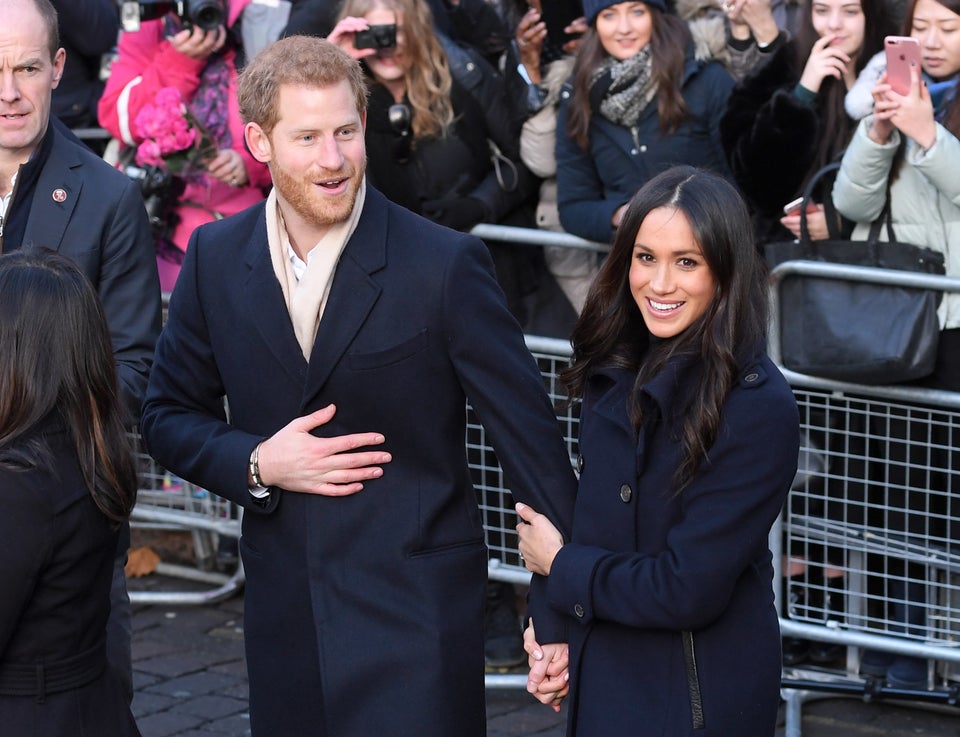 Karwai Tang via Getty Images
All Smiles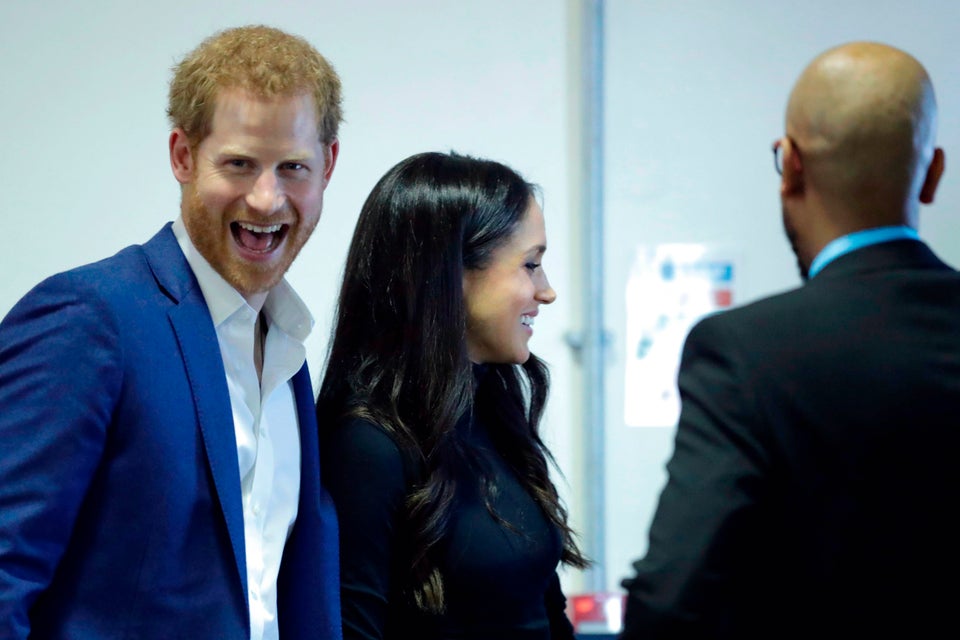 MATT DUNHAM via Getty Images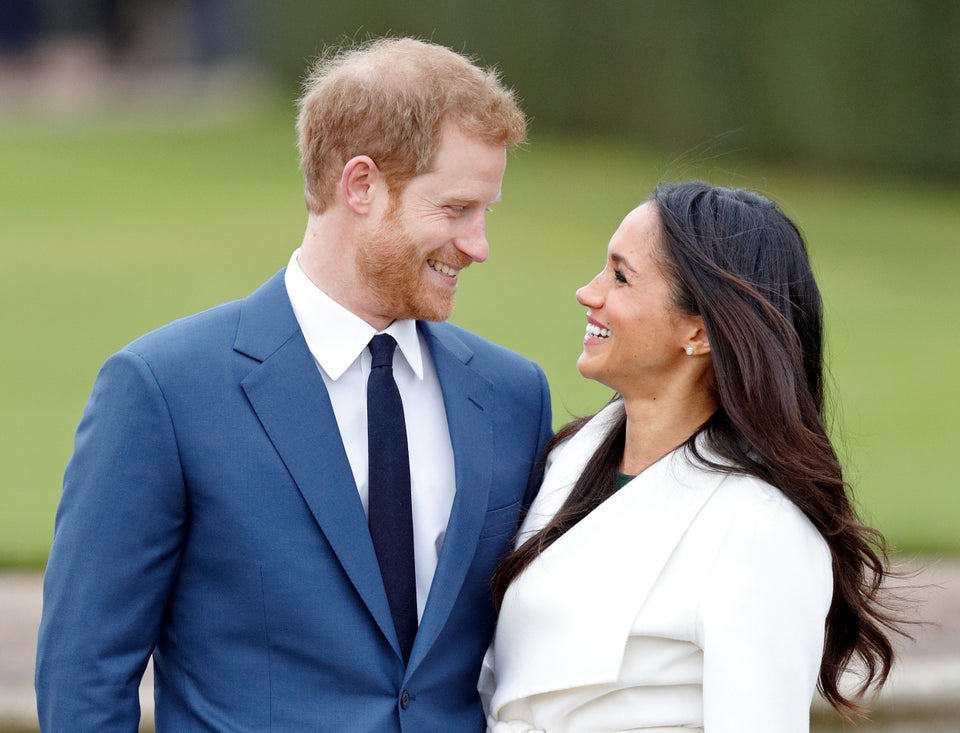 Prince Harry and Meghan Markle Photos
Popular in the Community