Prince Harry became the Duke of Sussex on Saturday, Buckingham Palace announced, and Meghan Markle will officially adopt the royal title of Duchess of Sussex once they tie the knot later in the day.
Queen Elizabeth II followed tradition by bestowing the title upon the newlyweds on their wedding day. Harry was also given Scottish and Northern Irish titles, becoming the Earl of Dumbarton and Baron Kilkeel.
Since Markle doesn't come from royal lineage, she isn't eligible for a princess title, though she will also technically be known as Her Royal Highness Princess Henry of Wales.
The title of Duke of Sussex was last conferred on a member of the royal family in 1801, to Prince Augustus Frederick, one of King George III's sons. He had two children with his first wife, but the king didn't approve the marriage, meaning the duke's son couldn't inherit his title.
Related
Before You Go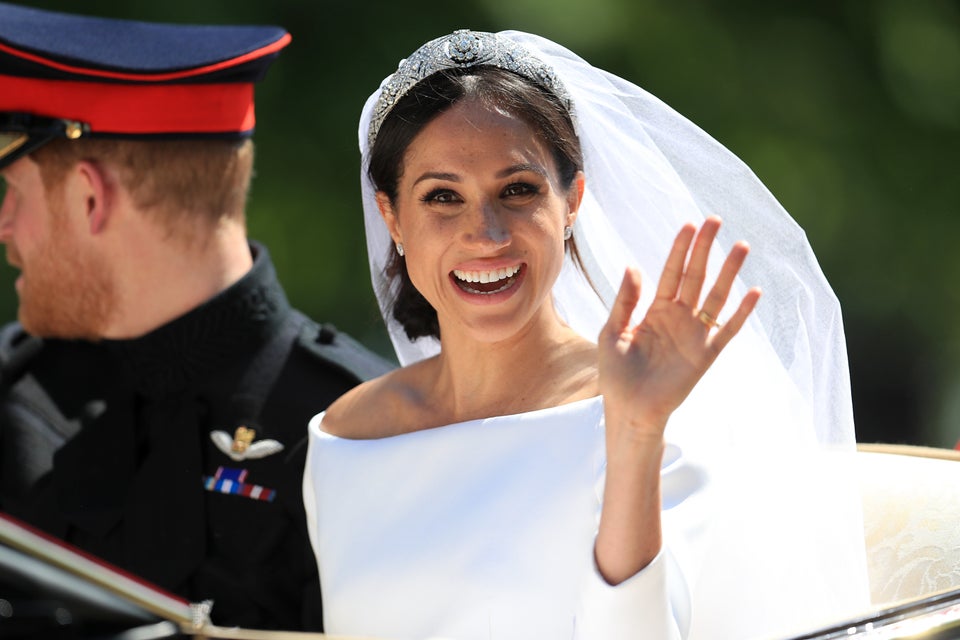 Royal Wedding of Prince Harry and Meghan Markle