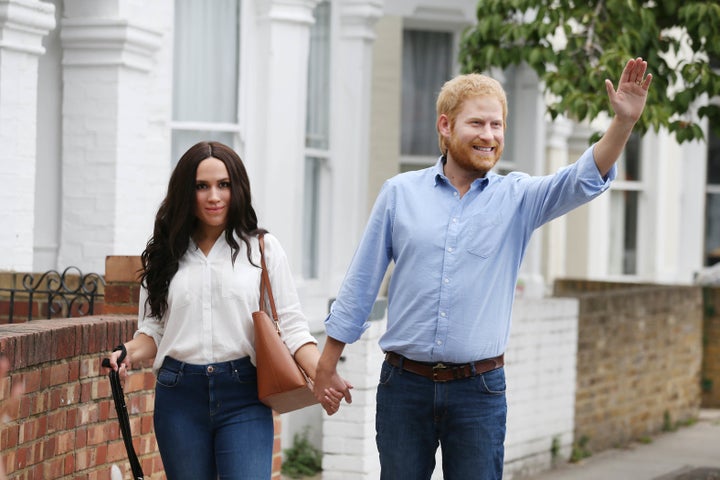 The famed wax museum unveiled two "live figures" ― that is, real people wearing what appear to be wax versions of Harry and Meghan's faces ― in London last week as a preview for its new, vaguely disquieting attraction.
Madame Tussauds London says it has the two live people portraying the Duke and Duchess of Sussex so fans will get the chance to meet the royals "in person." The impersonators were first featured on the finale of "Britain's Got Talent" in June, according to a press release.
Last week's outing was the first time the two doppelgängers were out and about in London. The likeness of the masks is admittedly quite good, but there's something creepy about seeing fake faces on real people.
At least the faux royals got Meghan and Harry's casual-chic wardrobe down pat: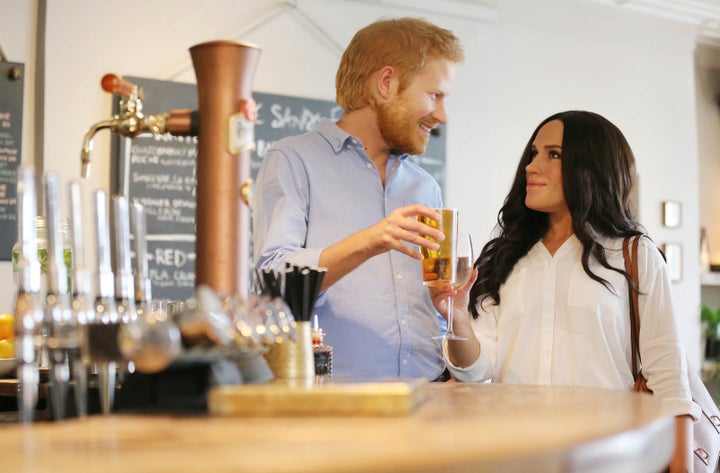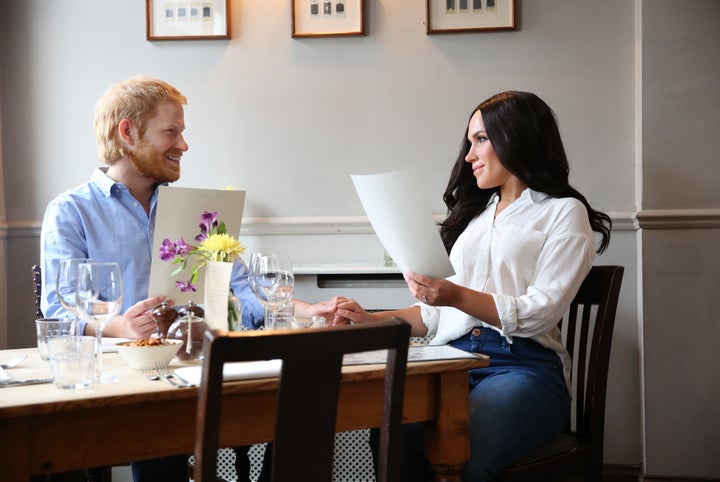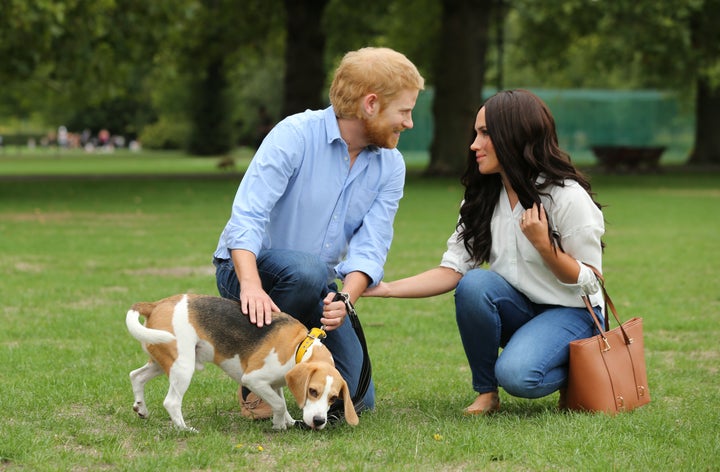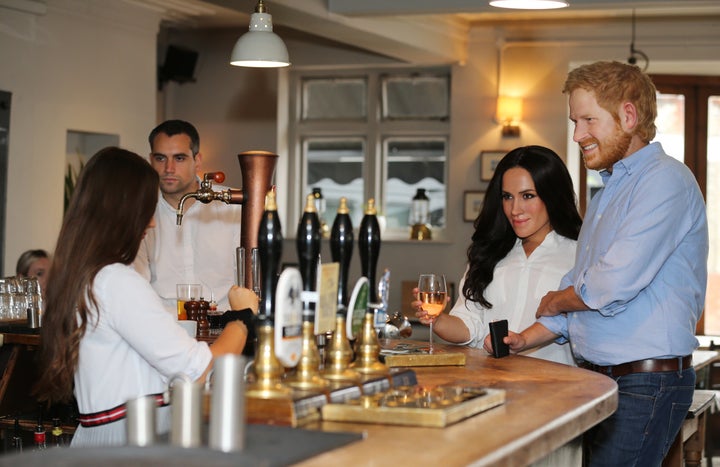 Of course, if you prefer wax statues of the Duke and Duchess of Sussex, Madame Tussauds London has those as well. Meghan's debuted earlier this year, alongside an updated version of Harry's statue.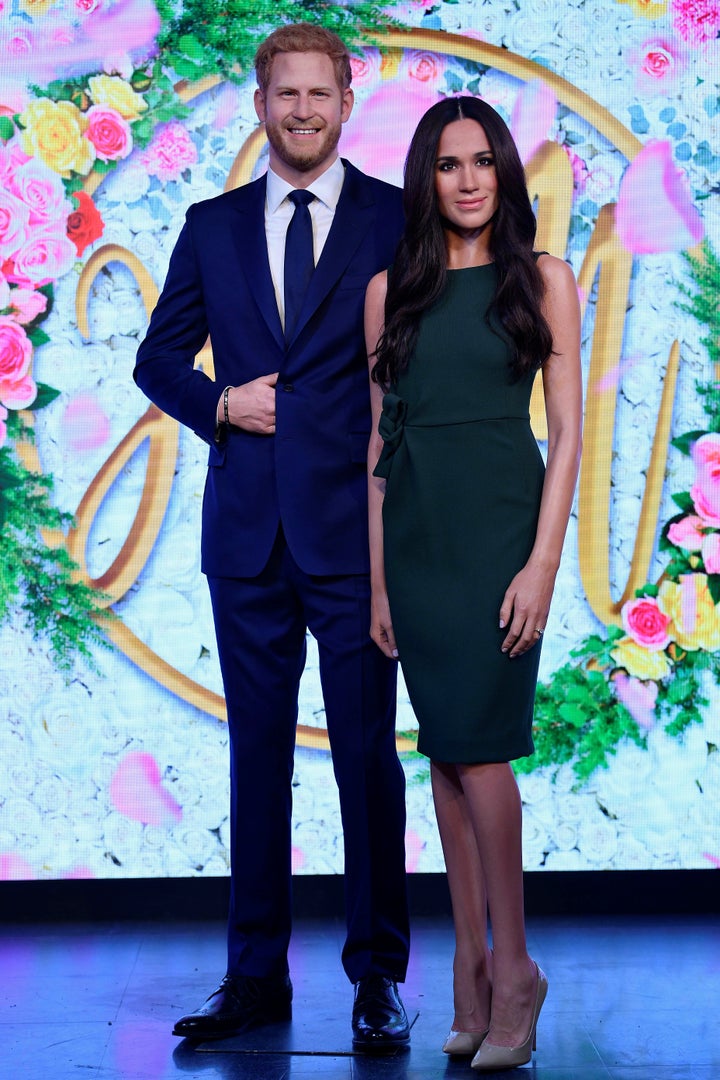 The real Meghan and Harry made their first public appearance in weeks on Wednesday for a special viewing of "Hamilton" to benefit the prince's charity, Sentebale.
The former "Suits" actress looked stunning in a chic tuxedo dress from Judith & Charles, and Harry charmed the crowd by singing a line from the musical ― one attributed to his great-great-great-great-great-great-grandfather King George III, according to playwright Lin-Manuel Miranda.