More details about the nuptials emerged Tuesday, just one day after the long-awaited announcement of the couple's engagement.
The Kensington Palace–issued statement revealed that the wedding will take place in May 2018, will be paid for by the royal family and has been authorized by Queen Elizabeth II to be held in the chapel. More information can be found in the Palace's full statement.
It's a smaller venue than Westminster Abbey, where Prince William and the Duchess of Cambridge were married in April 2011, but it's been the venue for numerous royal weddings in the past. Prince Charles and Camilla Parker Bowles received a blessing from the Archbishop of Canterbury in the chapel following their 2005 civil wedding ceremony. The building, which dates back to the 14th century, is a special place for Harry and Markle, who have spent time there during their relationship, according to The Telegraph.
In addition, Markle, who identifies as Protestant, will be baptized and "confirmed ready" along with becoming a British citizen, The Telegraph reports.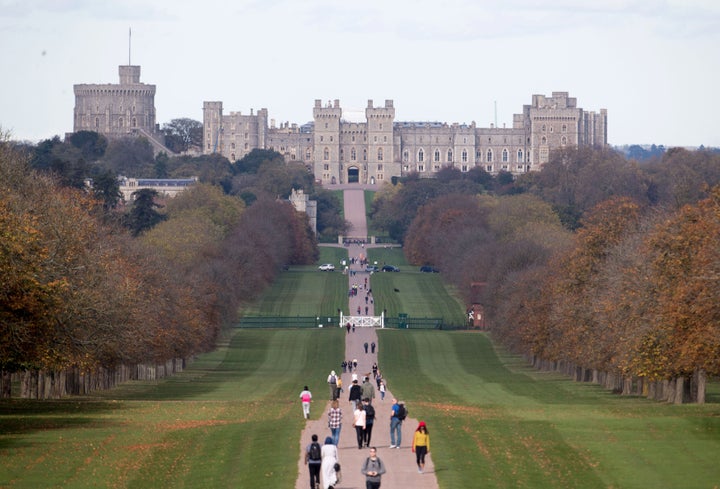 But while the royal family will handle the financial side of the event, Harry and Markle will be taking the lead on the wedding planning process, according to the Evening Standard.
The palace stated that further details will come "in due course." So, all we want to know is: Is it due course yet?