In an interview with "Good Morning America" anchor Robin Roberts, Prince Harry tackled the negative stereotypes that plague veterans with mental health conditions. In short? He nailed it.
"The stigma surrounding it is a massive issue," he said. "I want to re-emphasize the point to people that [mental illness] is not a ticking time bomb."
The prince also discussed the Invictus Games, a sporting event he hosts for wounded veterans, which will take place in Orlando, Fla. this May. He launched the event in 2014 as a way to create awareness and inclusion for military members and their families.
As a former serviceman in the British Armed Forces, veteran health is an incredibly personal cause for the prince. An estimated 20 percent of Iraqi war veterans experience post-traumatic stress disorder. And it doesn't just affect those serving: Approximately one in four people globally will experience a mental health issue at some point in their life.
"Psychological illnesses can be fixed if sorted out early enough," he told Roberts. "We've got to keep the issue at the forefront of people's minds ... just talking about it makes all the difference."
We couldn't have said it better.
Take a look at Prince Harry's "Good Morning America" interview below: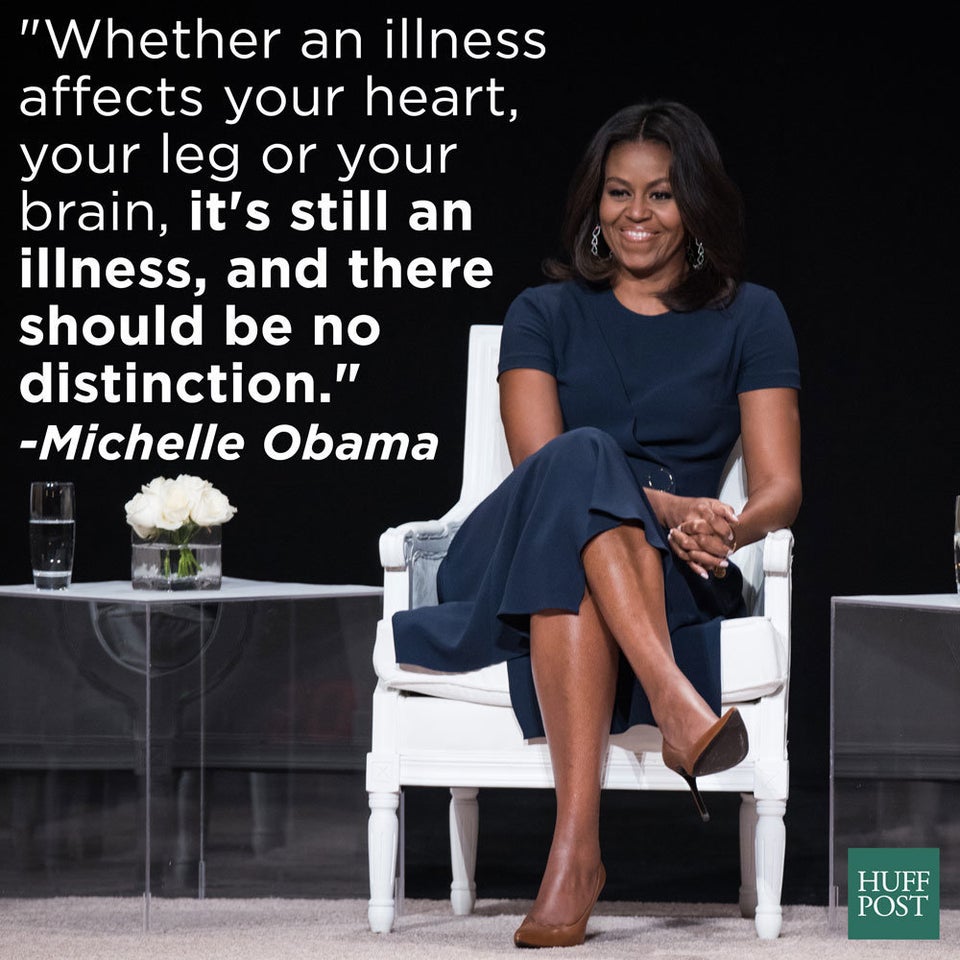 Celebrities On The Importance Of Mental Health