Harry fans surely expected to see his robust beard on display, but probably didn't expect to see just how well he fit in with the first and second ladies. Obama, Biden and Harry all opted for varying shades of blue and white, looking particularly color-coordinated and totally patriotic.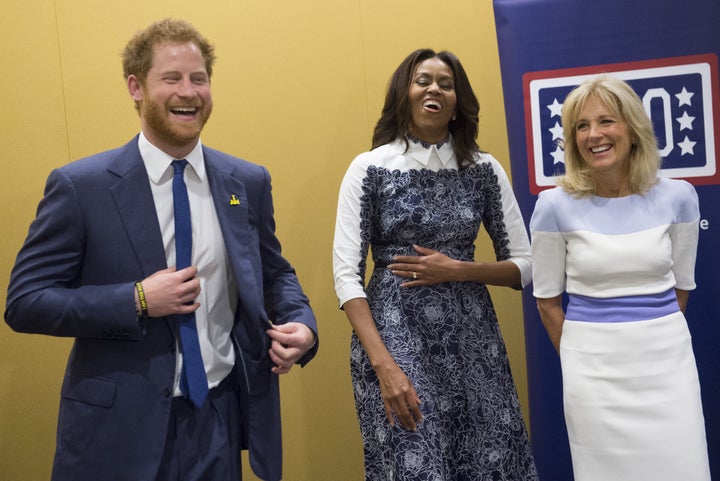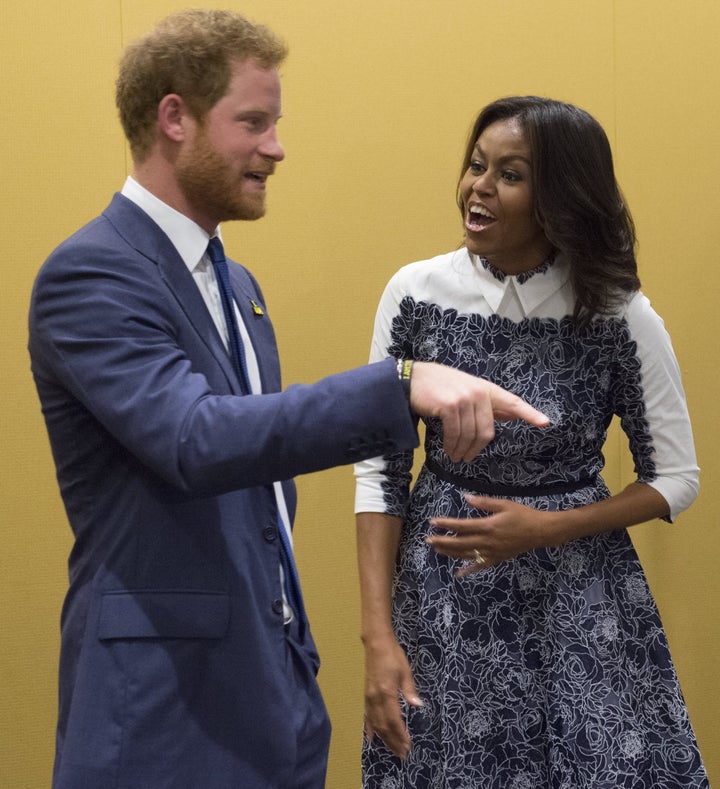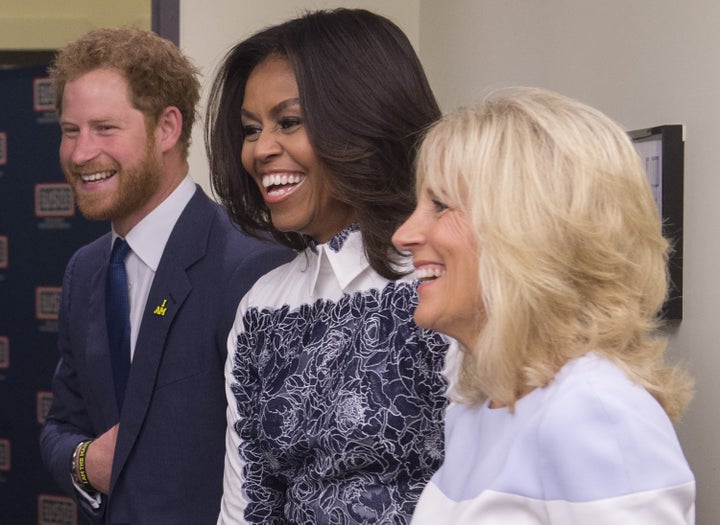 Harry is in D.C. to promote the Invictus Games, an Olympics-style sporting competition for injured armed services personnel and veterans that's next scheduled to take place in Orlando in 2016. A cause close to his heart, the prince himself dreamed up and organized the first games in London back in 2014.
Harry likely has a ton of things he'd like to accomplish on this trip, but we'd say at least his #squadgoals have already been achieved.