Prince Harry flew to the Netherlands on Thursday to kick off the 2020 Invictus Games.
It's his first official solo royal appearance since he and Meghan Markle welcomed their baby boy, Archie Harrison Mountbatten-Windsor, on Monday.
Dennis van der Stroom, a former soldier who took part in a bike ride with Harry during the event, spoke with People about his conversation with the Duke of Sussex. Van der Stroom said that he'd lost his mother and bonded over it with the duke.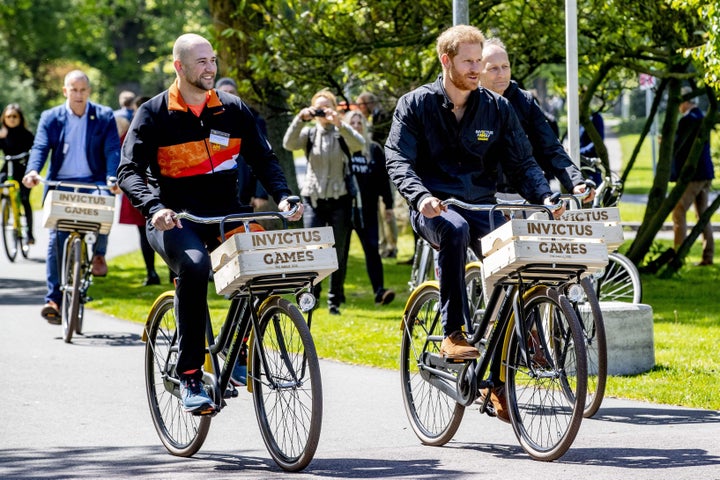 "We talked about our shared experience of missing a mom," Van der Stroom said. "He said missing a mother is like missing some kind of security, how you need that as a son and it falls away when you lose your mother."
Van der Stroom added, "He said he meets a lot of people in his work who have lost a mother, father, sister, brother or relatives and when he hears their story, as he heard my story, he said he doesn't feel so alone."
The prince, whose son was born on Monday, also spoke about his time with Archie and the broader impact of the little one's birth.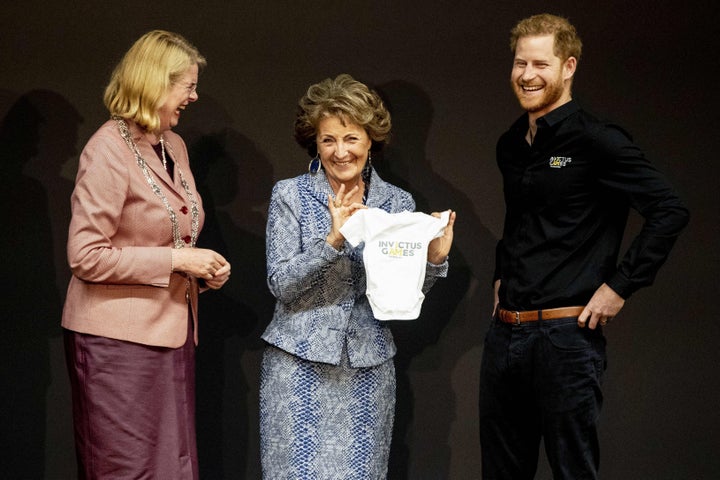 "Above all he said he was just amazed by the miracles in the world, and how his child has made a lot of people happy. He also told me he's really happy that his son is so far very quiet," he added.
Harry and Meghan shared the first photos ― and the name ― of their newborn on Wednesday. The former "Suits" actress said her little one was "calm" with the "sweetest temperament."
"He's just been the dream, so it's been a special couple of days," the Duchess of Sussex said, adding that she has "the two best guys in the world."