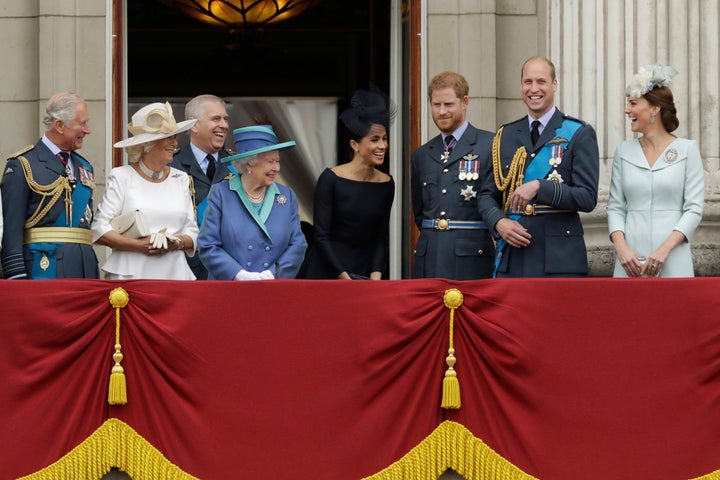 Prince Harry has said he still believes in the monarchy despite his frequent attacks on the royal family over issues including race and abuse of power.
The Duke of Sussex has given a series of interviews in the U.K. and the U.S. in support of his bombshell book, "Spare," which is to be released next week.
In a trailer for an ITV interview with broadcaster Tom Bradby, a friend of Harry's, the prince is asked if he still believes in the monarchy. "Yes," he replies.
When asked if he believes he will play a part in its future, he said: "I don't know."
It is unclear whether Harry elaborates on his position when the full interview airs on January 8.
The question is perhaps the only time Harry has been asked on-the-record whether he believes in the hereditary principle – in which the throne passes from one member of a ruling family to another.
Harry, who has styled himself as a modernizer, has been outspoken in his criticism about the royal family, particularly over race after starting his relationship with Meghan Markle, now his wife.
Harry referenced Princess Michael of Kent wearing a Blackamoor-style brooch – an art style widely regarded as racist by historians – to an event the Duchess of Sussex attended in 2017.
Harry said: "In this family, sometimes you are part of the problem rather than part of the solution. There is a huge level of unconscious bias.
"The thing with unconscious bias, it is actually no one's fault. But once it has been pointed out, or identified within yourself you then need to make it right.
"It is education. It is awareness. It is a constant work in progress for everybody, including me."
In the same series, Harry said some of his male relatives saw the media's treatment of their wives as "a rite of passage," but that they failed to grasp the "race element" that affected Meghan.
He said: "Some of the members of the family were like 'My wife had to go through that, so why should your girlfriend be treated any differently?' 'Why should you get special treatment?' 'Why should she be protected?'
"And I said 'the difference here is the race element.'"
In an interview with Oprah Winfrey in 2021, the couple also alleged that in the months leading up to their son Archie's birth, a royal insider expressed "concerns and conversations about how dark his skin might be when he's born."
Elsewhere, the Duke of Sussex has branded the Prince of Wales his "arch nemesis" in the book, as he claimed he was physically attacked by William and knocked to the floor during a furious confrontation over the Duchess of Sussex.
Harry also alleges that it was William and the Princess of Wales who encouraged him to wear a Nazi uniform to a fancy dress party 2005 and "howled" with laughter when they saw it.
Other revelations from the book include how the brothers call each other "Willy" and "Harold."
Kensington Palace and Buckingham Palace have declined to comment on the leaked claims from Harry's book.
Popular in the Community