Prince Harry proves yet again he's a jewel in the crown with a recent visit to a country that is near and dear to his heart.
"I pay my respects to those who perished and hope to do what I can to shine a spotlight on the resolve and resilience of the Nepalese people," the prince said during a government reception speech he gave in Kathmandu, according to CNN.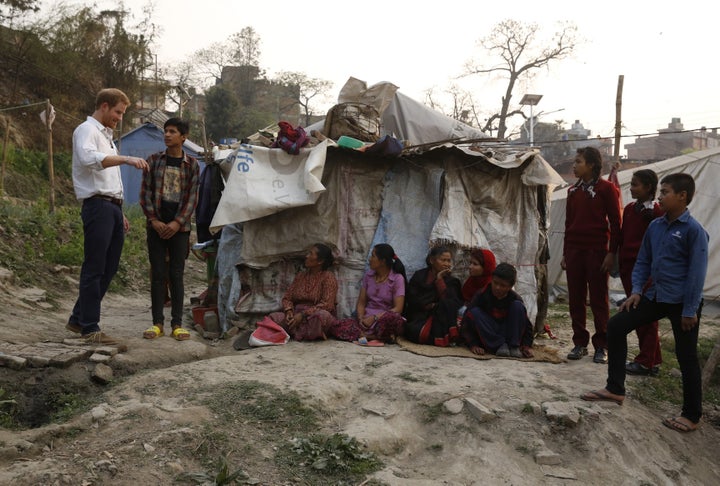 According to the AP, Harry visited a camp in Bhaktapur, a city just east of the capital, which houses 60 families who have been living in tents since the twin devastating natural disasters. Although a government reconstruction agency was appointed in December, the government has been slow in its rebuilding efforts. It still has not provided displaced individuals with aid or given guidelines as to how to rebuild destroyed homes and structures.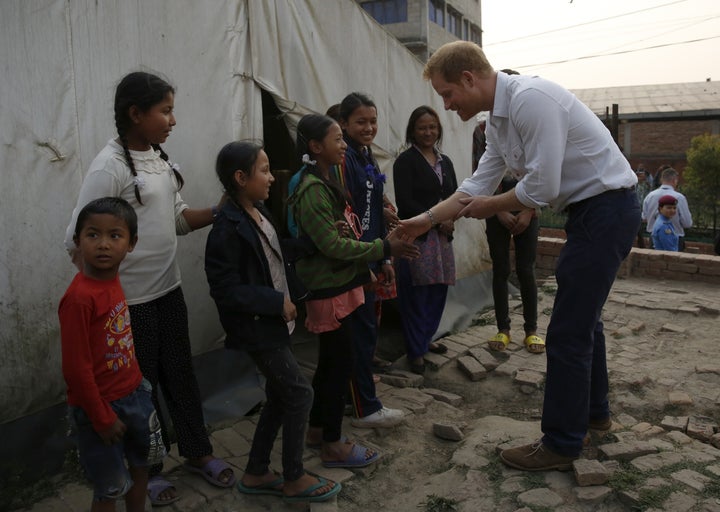 The prince also traveled to Patan on Sunday and visited the city's Golden Temple. The structure's monastery, prayer house and assembly halls were also damaged during the earthquakes and add up to $227,000-worth of damage.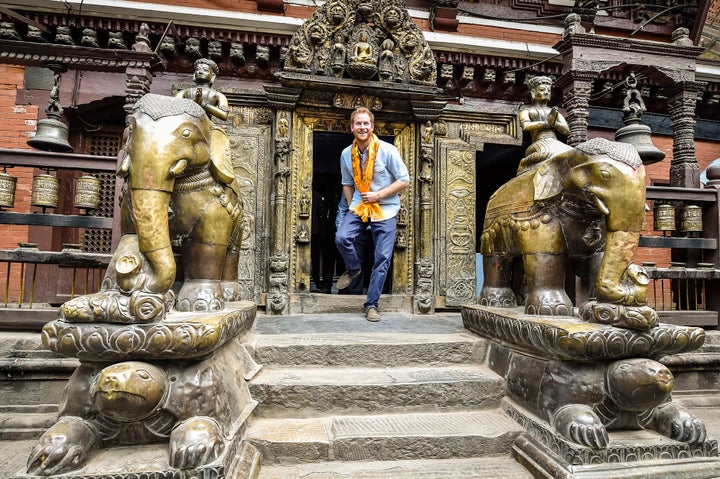 "Now that a big international figure has come here, we hope it will internationalize our plight and hope we will get some help to reconstruct the damaged structures in the near future," Bikash Ratna Dhakhwa, chief of the committee that takes care of the Golden Temple, told AP.
The trips are part of a five-day tour to celebrate 200 years of joint relations between the Himalayan nation and Britain. It is a trip the prince has been especially eager to take ever since he served side-by-side with Nepalese soldiers, or Gurkhas, in Afghanistan in 2007-08, BBC reports.
In order to pay special tribute to Gurkhas, Harry also trekked to the village of Leurani to have dinner with an 86-year-old Gurkha widow and spent the night as the guest of a Gurkha family, The Telegraph reported. He was crowned the village's headman for the duration of his stay with a white turban, known as a pheta.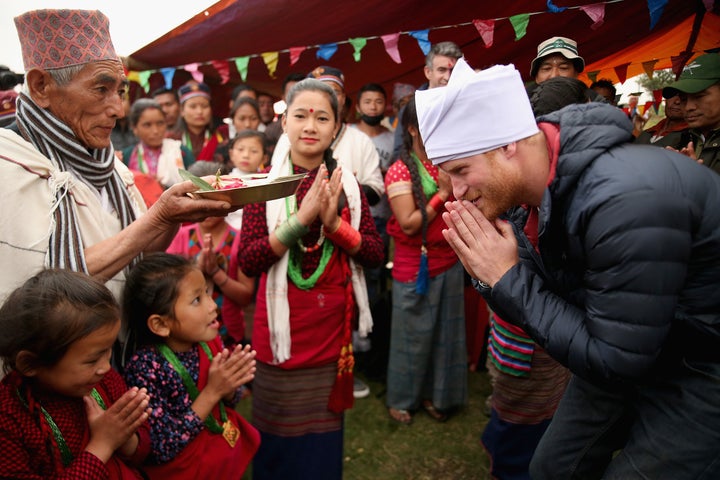 There is a reason behind all of the prince's traveling through the mountainous nation. Harry hopes the constant media coverage will bring aid to Nepal and help boost the country's economy, adding in his speech when he arrived in Kathmandu:
"I want to show all those people around the world who want to help that this is a country open for business -- so please come and visit again."
Related
Before You Go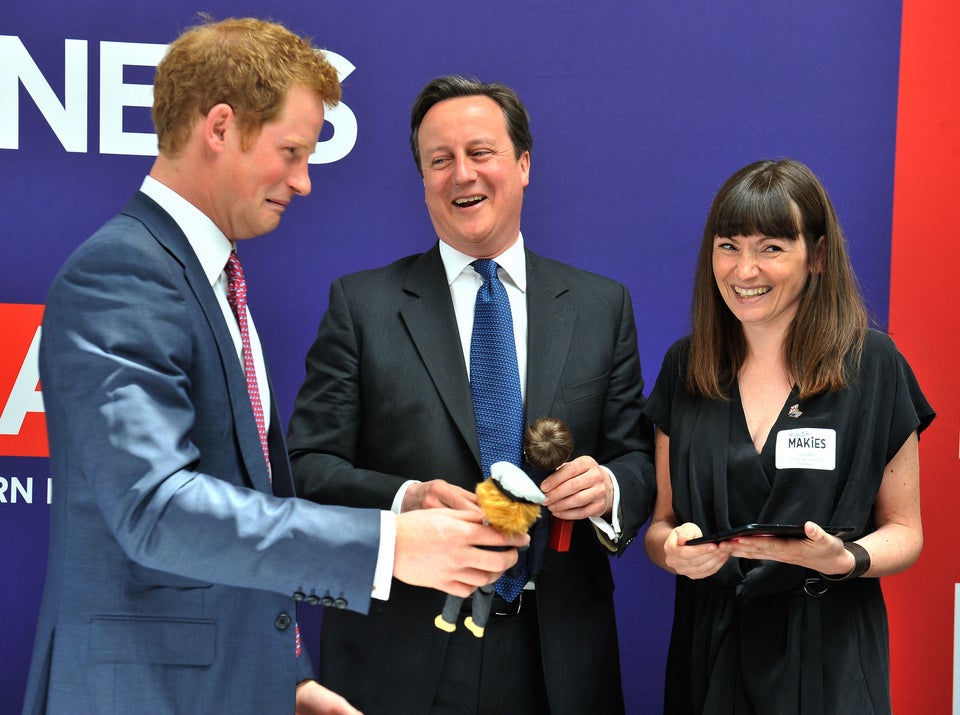 Prince Harry's 30 Funniest Pictures