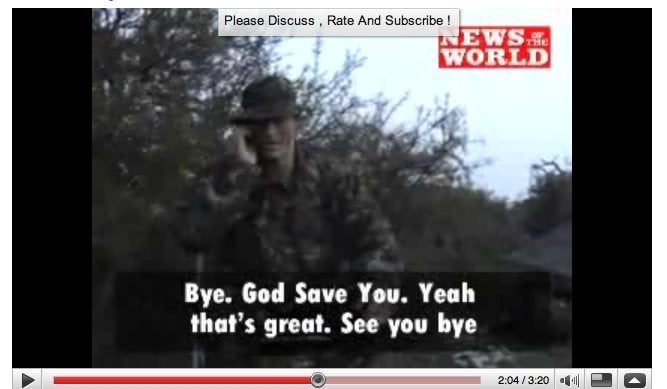 Prince Harry apologized Saturday for the video seen below. In it, the third in line for the throne films his Army colleagues and is heard calling one a "our little Paki friend" and telling another his looks like a raghead.
The News of the World broke the Prince Harry story with the video, in which he also jokingly talks to his grandmother, the Queen. He is filmed during training in Cyprus pretending to end a cell phone call with, "Send my love to the corgis. I've got to go, got to go, bye. God Save You . . . yeah, that's great."
The News of the World claimed that the video was filmed by other cadets and was then supplied to the newspaper.
The video ends with the Prince answering the question, "Are your pubes ginger, too?" with, "Yes, they are."
WATCH:
Popular in the Community