Prince Harry covered a wide array of topics during a livestreamed sit-down with physician and author Dr. Gabor Maté on Saturday, ranging from victimhood and the war in Afghanistan to the royal's thoughts on generational trauma and psychedelics.
Maté brought up passages from Harry's memoir, "Spare," in which he spoke about experimenting with various substances, including cocaine, marijuana and alcohol.
While the royal said that cocaine "didn't do anything for me," he said his experience with marijuana was "different" because it "actually did really help me."
The duke also discussed his use of psychedelic drugs, which he said are like the "cleaning of a windshield" for him and helped "remove life's filters."
"It removed it all for me and brought me a sense of relaxation, release, comfort ― a lightness," he said. "I started doing it recreationally and then started to realize how good it was for me."
The royal added, "I would say that it is one of the fundamental parts of my life that changed me."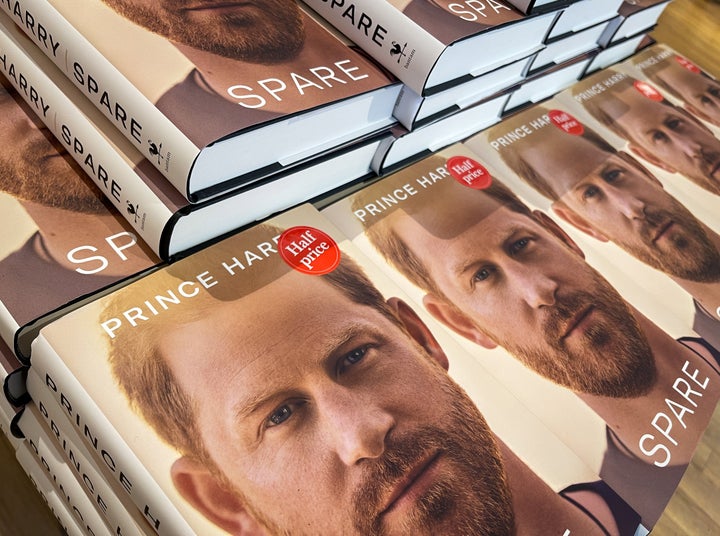 Harry had opened up about his use of psychedelics in his book, writing:
They didn't simply allow me to escape reality for a while, they let me redefine reality. Under the influence of these substances I was able to let go of rigid preconcepts, to see that there was another world beyond my heavily filtered senses, a world that was equally real and doubly beautiful. ... There was only truth.
The Duke of Sussex's talk — which took place in California, but not at his residence in Montecito — was his first since it was confirmed that he and wife Meghan Markle were "requested to vacate" Frogmore Cottage, their U.K. home on the grounds of Windsor Castle.
Though there was no mention of the looming eviction during the talk, Harry didn't shy away from any of Maté's questions, as the physician kicked things off by asking if the prince felt like a victim.
"I certainly don't see myself as a victim," the Duke of Sussex said, adding that he was "really grateful to be able to share my story" and hoped that it would help others.
"I do not and I have never looked for sympathy in this," he said.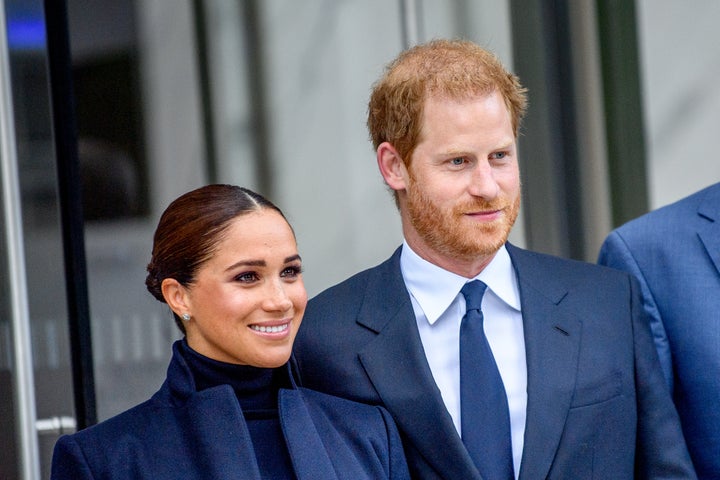 During the fireside chat, Harry also spoke about feeling "slightly different to the rest of my family" throughout his life and upbringing.
"I felt strange being in this container," he said. "I know that my mum felt the same. And so it makes sense to me. I felt as though my body was in there, but my head was out. And then sometimes it was vice versa."
In regard to Harry's life, Maté said he found that one of the central points of "Spare" was the theme of "deprivation." Harry wrote about wanting to hug his grandmother, Queen Elizabeth, which wasn't allowed or ever done.
He also wrote about the rare moments when his father, Charles, or brother, William, would pat his leg or shoulder, such as when his mother died and when he came back from his military service in Afghanistan.
While Maté said that he did not support the war in Afghanistan, Harry shared an interesting perspective.
"One of the reasons why certainly so many people in the United Kingdom were not supportive of our troops, was because they assumed that everybody that was serving was for the war," the royal explained.
"But no, you, once you sign up, you do what you're told to do. So, there was a lot of us that didn't necessarily agree or disagree, but you were doing what you were trained to do. You were doing what you, what you were sent to do."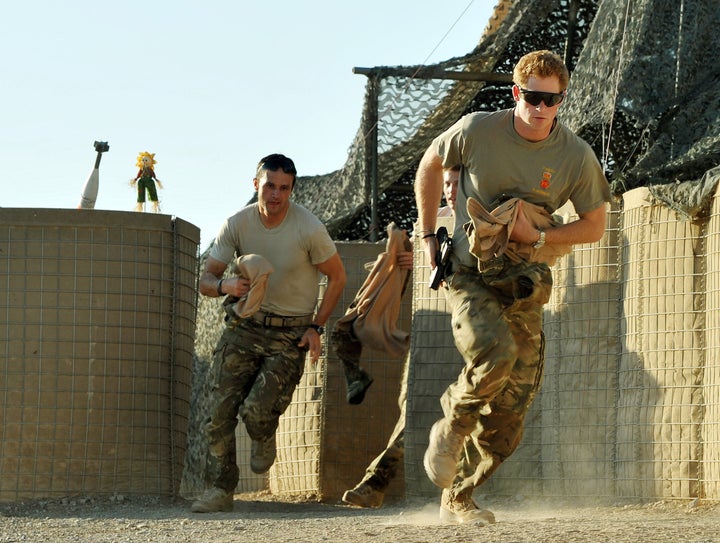 The Duke of Sussex's talk with Maté was his first since an initial round of publicity interviews released around Jan. 10. for the publication of his memoir.
Despite the incredible security surrounding the book, "Spare" leaked in its entirety five days before it was set to go on sale, when Spanish booksellers began handing it out. HuffPost's Lee Moran was able to obtain the memoir in Spain at a local store.
Neither Kensington Palace nor Buckingham Palace has officially commented on any of the claims made in the book.
More revelations from Prince Harry's "Spare" memoir and media tour:
Popular in the Community