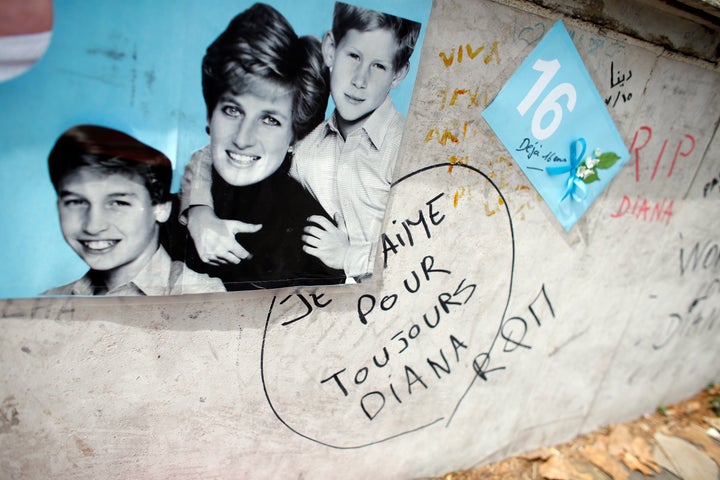 Like mother, like son when it comes to Prince Harry's philanthropic efforts.
Harry recently opened up to the Mirror about how his mother inspired his charitable efforts, which involves helping African orphans and demining conflict zones, among other noteworthy causes. Currently, he's supporting wounded veterans who are completing a 1,000-mile trek around Britain. 
But he told the Mirror that he particularly admired the way his mother performed so much of her good work discreetly, which is something Harry has succeeded in doing, too.
"It's something that our mother did a lot of," Harry told the Mirror of his mother's quiet charity work, "and that's the time that you really get to learn, you get the experiences and you actually get the honest truth out of people." 
In 2010, Harry managed to spend a night sleeping on the streets of England to get a sense of the struggles homeless youth face. It's a cause his late mother opened Harry's eyes to when he was a teenager. 
And many of Harry's other initiatives have stemmed from Diana's example.
In 2010, Harry got involved with the cause when he visited with amputees in Mozambique with Halo Trust and personally detonated a number of mines.
Three years later, he became a patron of the organization's 25th anniversary appeal and expressed his frustration to the media about the indifference surrounding the issue.
"[The prince] is irritated about the countries that supplied these landmines are not actually putting in any funds to clear them 25 years later," Guy Willoughby, Halo's chief executive told Sky News.
Harry has also continued Diana's mission to support people with HIV/AIDS, a cause the princess championed despite the stigma that surrounded the issue in the '80s. 
Queen Elizabeth, in particular, reportedly disapproved of Diana's meeting of people with AIDS and leprosy. In 2008, after Diana's death, the Telegraph reported that the queen suggested the princess "get involved with something more pleasant."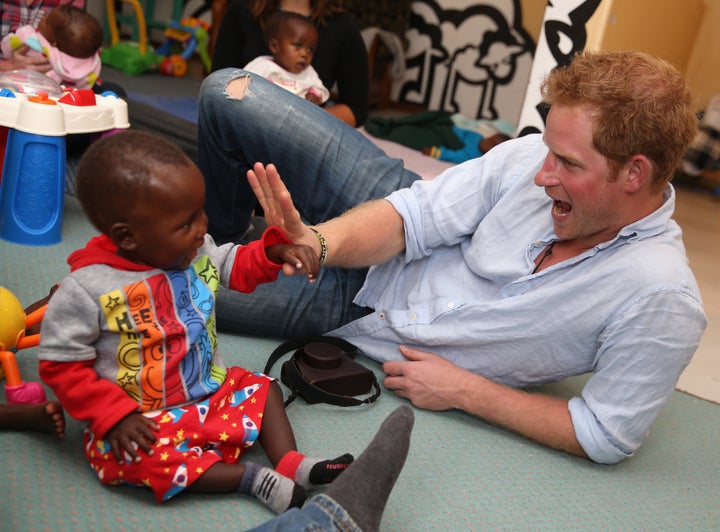 But Harry hasn't paid heed to the queen's admonishment, either. He co-founded Sentebale, a nonprofit that supports vulnerable children in Lesotho, many who have HIV and AIDS. 
While visiting the charity's new center last year, Harry took time out to photograph the children his nonprofit supports so he could more effectively tell their stories.
On Wednesday, Harry joined up with a group of injured veterans he's long supported, Walking with the Wounded, where he serves as a patron.
The group supports injured veterans and is currently embarking on a 1,000-mile walk across Britain to raise funds and awareness for the charity. Harry is joining the group for 17 miles of the journey, according to Today.com.
The prince told the Mirror that as much as he enjoyed escaping the spotlight in the past, as he was able to do in the military, he's realized now that he needs to embrace his celebrity in order to help make a difference.
"So I thought, 'Hang on I've spent 10 years in the army doing something that I really love being hidden away from the limelight,'" he told the Mirror of how he assessed his service when it came to an end. "Time to give back."
PHOTO GALLERY
Rare Prince Harry Photos
Calling all HuffPost superfans!
Sign up for membership to become a founding member and help shape HuffPost's next chapter