"The Tender Bar" author J.R. Moehringer, who spent two years ghostwriting "Spare" with Prince Harry, thought he had royally screwed up — and revealed in a New Yorker essay published Monday that he screamed at Harry during a particularly intense Zoom call.
"I was exasperated with Prince Harry," wrote Moehringer. "My head was pounding, my jaw was clenched, and I was starting to raise my voice. And yet some part of me was still able to step outside the situation and think, This is so weird. I'm shouting at Prince Harry."
"Then, as Harry started going back at me, as his cheeks flushed and his eyes narrowed, a more pressing thought occurred: Whoa, it could all end right here," he continued.
The 2 a.m. argument last summer concerned a book passage about Harry's military training, describing how fellow personnel posing as insurgents beat him and berated him with obscenities about his mother, the late Princess Diana. Harry served in the British Army for 10 years, including two tours in Afghanistan.
"It's a simulation, but the tortures inflicted upon Harry are very real," wrote Moehringer. "He's hooded, dragged to an underground bunker, beaten, frozen, starved, stripped, forced into excruciating stress positions by captors wearing black balaclavas."
"The idea is to find out if Harry has the toughness to survive an actual capture on the battlefield … At last, Harry's captors throw him against a wall, choke him, and scream insults into his face, culminating in a vile dig at — Princess Diana?" Moehringer continued.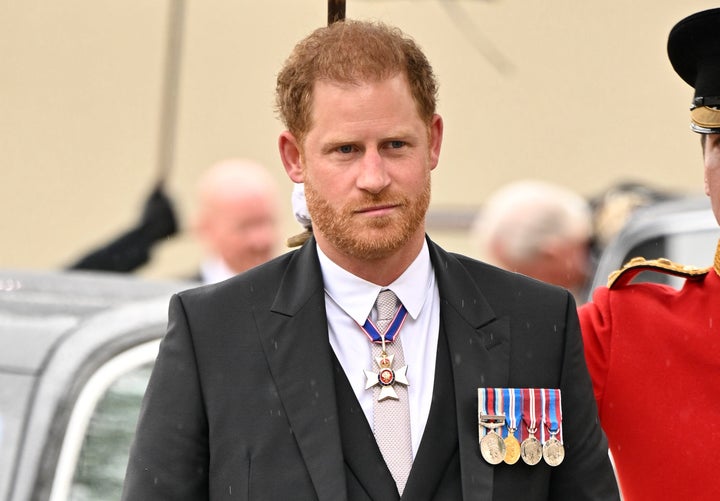 The Duke of Sussex was adamant about ending the story with a comeback he muttered at his captors, to show readers he still "had his wits about him." Moehringer said he found this "unnecessary, and somewhat inane" and the disagreement devolved into screaming.
Moehringer, who also wrote Nike co-founder Phil Knight's memoir, recalled arguing that Harry didn't need a comeback because memoirs consist of "a particular series of events chosen because they have the greatest resonance for the widest range of people."
Harry ultimately relented — but not before cheekily breaking the tension.
"He shot me a mischievous grin. 'I really enjoy getting you worked up like that,'" Moehringer recalled the prince saying. "I burst into laughter and shook my head, and we moved on to his next set of edits."
Popular in the Community